MT. ORAB — Second-half adjustments were crucial in No. 17 seeded Madison High School boys basketball team's victory over No. 12 Madeira on Saturday afternoon.
The Mohawks went into halftime down nine and looking to jumpstart a stagnant offense after scoring just two points in the second quarter of the Division III sectional bout at Western Brown.
After some defensive adjustments in the third, Madison found its groove by putting more pressure on Madeira defensively and speeding up the tempo of the game.
By the end of the third quarter the score was tied at 30 apiece.  Then with a little more than six minutes to go play, Madison's Evan Cox drained a go-ahead free throw to put his team up 31-30.
From there, the Mohawks remained ahead and knocked off Madeira 40-34 — advancing Madison to the next round.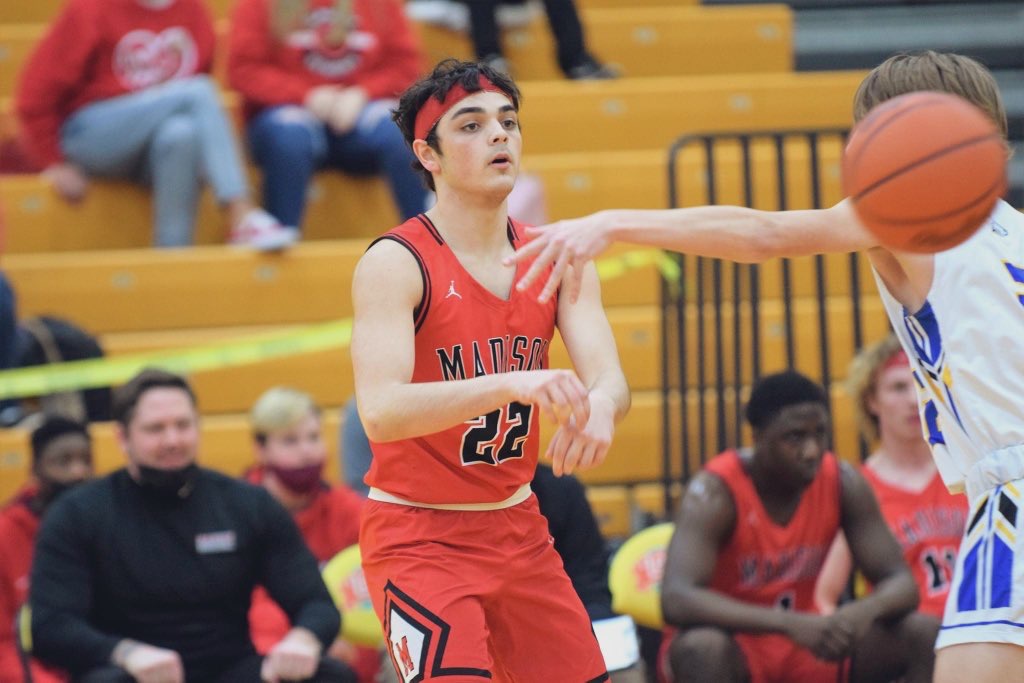 "We started out in a 2-3 and tried to trap, but then we switched to man," said Mohawks coach Shane Richardson, who is in his first season at the Madison helm. "And what I think happened is, by us putting pressure on them defensively and getting after them a little bit, that kind of took the pressure off us on the offensive side. That allowed us to kind of get up and down the floor and make the extra pass, and the tempo of the game kind of sped up. I think that played in our favor." 
Madison was led by Brogan Babcock, who finished with 10 points. Babcock said Richardson consistently reminds them that it's a game of runs. The senior also stated that Madeira (6-10) made its run in the first half, and in the second half it was time for the Mohawks (6-16) to make theirs.
"Coach Richardson always tells us that it's a game of runs," Babcock said. "They had their run and then we came out and scored a few points to get it closer, and at the end of the third we tied it and then we didn't give it up from there.
"We had to sit down and play defense, have patience on offense and score and get everyone their shots," Babcock added.
Another key player for the Mohawks was junior Dontai Pendleton. He finished with 9 points.
Pendleton said that even though they were down at halftime, the Mohawks' goal was to never give up the fight.
"We've been down in games before," Pendleton said. "But the strategy today was not to give up and keep pushing. We played defense in the second half and stopped them, and I feel like that's what concluded to our win."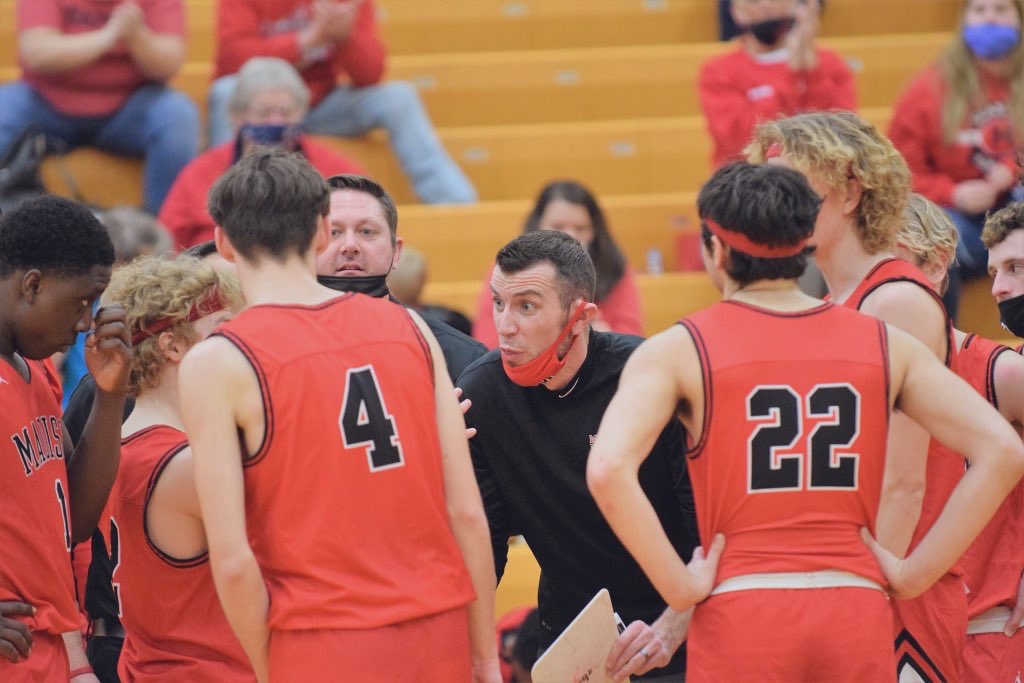 And while playing stingy defense was a key to their victory, the Mohawks being able to knock down free throws at critical moments in the fourth was also a major factor.
Cox, who nailed the go-ahead free throw in the waning moments, said missed free throws likely cost them games earlier in the year — so that's been a focus in practice.
"A few games ago, we missed a lot of free throws and it might've cost us the game," said Cox, who finished with 8 points. "So we shot a lot of free throws in practice — so we can thank Coach Richardson for that." 
Next up for the Mohawks will be Summit Country Day on Wednesday, Feb. 24.
Richardson said they'll be prepared the best they can be, and he feels they can compete.
"We're going to get ready for them right now," Richardson said. "We've got them Wednesday, and we think it's a winnable game."