CINCINNATI — The New Miami High football team finished its pursuit for regular season perfection.
The Vikings ran off 35 straight second-half points to slam the door on Lockland 49-14 and clinch their first-ever 10-0 record in New Miami history.
Danny and Dylan Spivey chalked up 214 yards combined and four total scores, while Trey Robinette tossed for 185 yards and two scores.
Deanza Duncan had 169 yards receiving and the two touchdown receptions.
New Miami went into the halftime break ahead 21-14 before the Vikings reeled off the 28 straight for the exclamation mark.
No. 1 seed New Miami is slated to go up against No. 8 New Bremen next Saturday in The Village in the Division VII playoffs, according to area playoffs scenario guru Joel Sackenheim.
The Report will be in The Village next Saturday to broadcast the playoff contest on its Radio Network platform.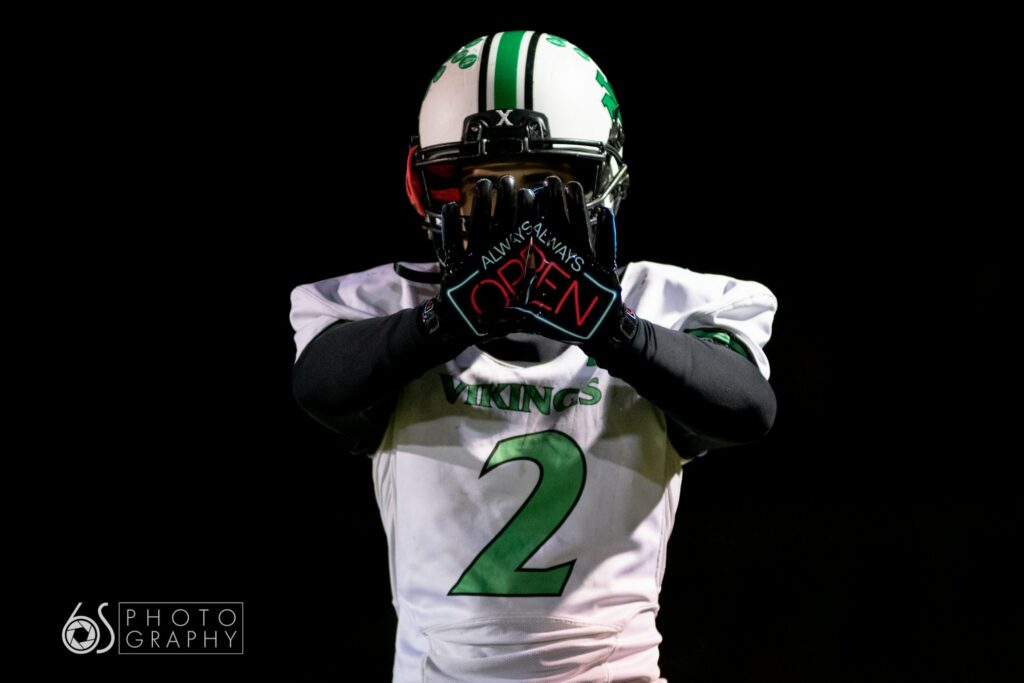 OTHER AREA RESULTS:
Lakota East 21, Hamilton 14: Hamilton captures a No. 7 seed and will square off against No. 2 seed Fairfield in the Division I playoffs, according to Sackenheim.
Lakota West 41, Middletown 13: No. 5 Lakota West will square off against No. 4 Elder next Friday in the Division I playoffs, according to Sackenheim.
Bellbrook 45, Monroe 0
Waynesville 24, Madison 21
Colerain 16, Fairfield 10 OT: GAME STORY
Ross 34, Talawanda 21: GAME STORY
Badin 27, McNicholas 3: GAME STORY
Mount Healthy 41, Edgewood 21