ROSS — Southwest Ohio Conference play is in full swing and first-place Edgewood travels to Ross on Friday in the Butler County High School Sports Report's Game of the Week.
The Cougars have won back to back SWOC championships but No. 3 isn't on the minds of the players or coaches, according to Edgewood coach Scott Clemmons.
"We have 4 great league opponents to play. One game at a time, one week at a time," Clemmons said.
Veteran-led teams will more often than not provide the experience to pull out tough wins. The Cougars proved that last Friday night winning in comeback fashion to move to 5-0 on the season.
The Cougars have numerous seniors on both sides of the ball that have led them to that unblemished record so for this season.
"We have a great group of senior leaders on this team. They are coachable and focused  group, they show up everyday ready to work," Clemmons said. "What I like about this group is they lead on and off the field." 
Standing in the way of the Cougars is a young Ross Rams squad trying to move their way up the conference standings. With a 2-3 record heading into Friday night, Ross will rely on youthful guile and the cohesion a young team can only attain by playing together.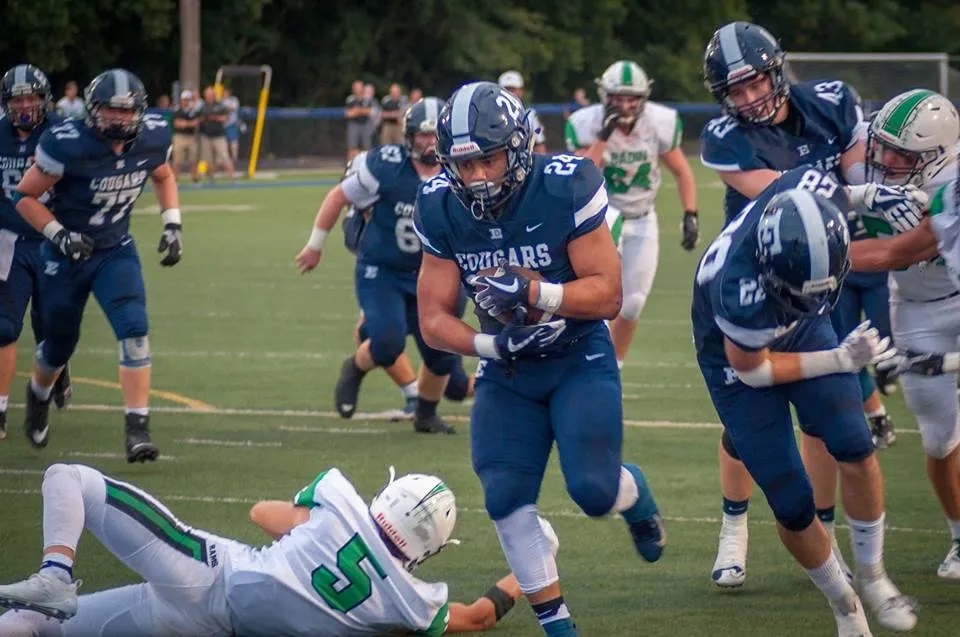 "I think we've grown an awful lot," Ross coach Kenyon Commins said. "Earning victories over Monroe and Western Brown were steps in the right direction. Especially Western Brown, being down on a night where conditions were just awful and finding a way to pull out a win was invaluable to our players and coaches."
Edgewood seniors Wade Phillips and Elijah Williams are the top two rushers in the conference in. Stopping them will be the Rams' primary focus.
"We have to focus on each and every snap," Commins said. "We have to stay locked in on our read keys and play our scheme with an unrelenting focused effort. Edgewood is the type of team where the moment you don't do that they're in the end zone or if offensively it's lost yardage."
Any thoughts of a so-called hangover for Edgewood from last week's victory or a look ahead to next week's showdown with Winton Woods can be laid to rest.
"We are preparing for Ross the same way we have prepared for all our first 5 opponentS," Clemmons said. "As we found out last season, all games are important and we can not have any let downs or take anything for granted."
Ross is coming off back to back losses and to get a win Commins said "we simply just need to get better each day. I know that is a cliche, but it's the honest truth. We have to better today than we were yesterday, we can't go back. Take care of the football and tackle."