SHARONVILLE — The Springboro High School girls basketball team played with heavy hearts on Saturday as it defeated Lakota West 71-43 for a Division I district championship at Princeton.
Despite the recent loss of longtime Springboro coach Wayne Kemper, who passed away at the age of 71, the Panthers were able to rally past the Firebirds for the second time this season. 
"I'm thrilled, I feel like Coach Kemper has been with us this week," Springboro coach Tom Benjamin said.
Kemper was the current junior varsity girls coach. He also coached numerous other sports programs at Springboro throughout a 40-plus year career.
The Firebirds, who fell to the Panthers 49-36 back on Nov. 24, were having difficulties finding their offense on Saturday.
Springboro's defense forced Lakota West into making mistakes, which led to an early 9-2 Panther advantage.
The Firebirds didn't make their second field goal until forward Navaeh Dean connected on a spinning layup with 2:52 left in the first quarter. The Firebirds ended the quarter only down 14-9.
Springboro started the first three minutes of the second quarter on an 11-2 run. Led by an all-around defensive effort and the combination of Peyton Nation and Jordan Hobbs, the Panthers were up 38-20 at the half. Nation and Hobbs combined for 26 of their team's points in the opening half.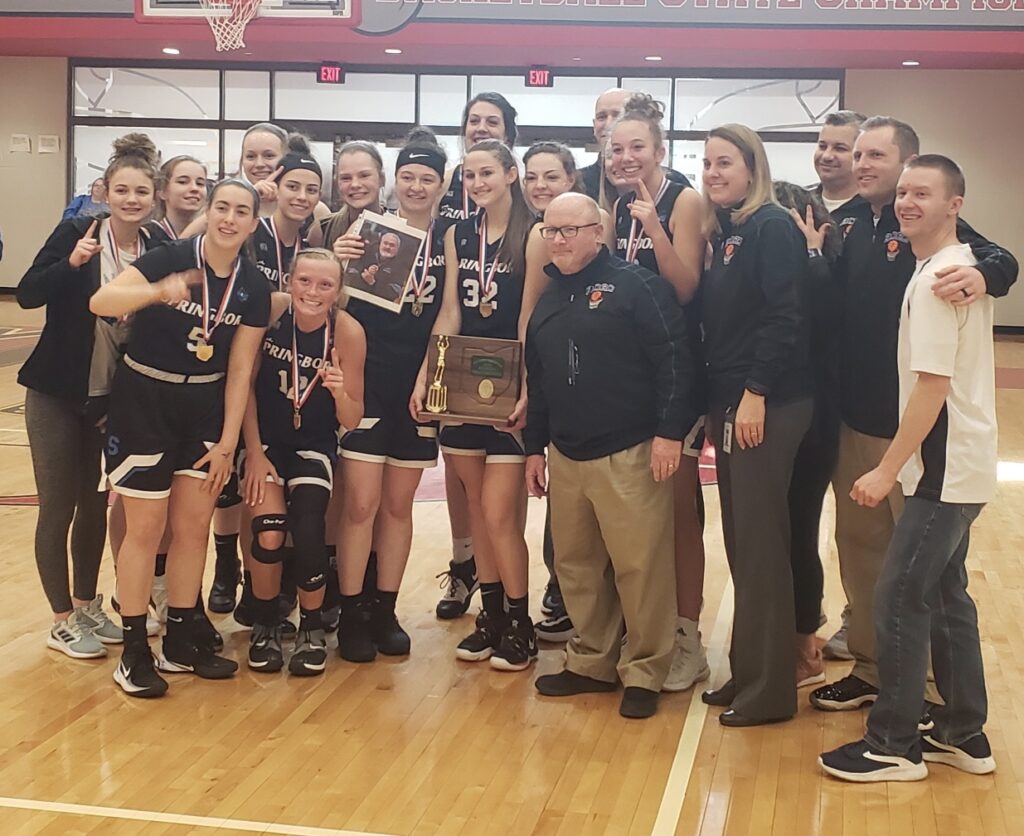 Things didn't get any easier for Lakota West the rest of the game. The Firebirds were without forward Kailyn Dudukovich, who went down with an apparent ankle injury in the first half. 
Lakota West was outscored 33-23 in the second half, but continued to battle as it was led by sophomore guard Chance Gray — who notched a team-high 20 points.
"I felt we were well prepared and poised and ready. Springboro was a juggernaut out there," Firebirds coach Andy Fishman said. "They did everything right. They were playing with a lot of emotion."
The Panthers will take on the No. 6 rated team in the country, Mount Notre Dame, on Wednesday, March 4 at 8 p.m. in the regional semifinals at Princeton.
The Firebirds finished the season at 21-5 and will graduate seniors Stella Lukusa, Kylie Zurlinden and Nevaeh Dean.