The district final stage is set for four area high school boys basketball teams.
Lakota East, Lakota West, Cincinnati Christian and New Miami all have something in common — they're playing their best basketball when it matters most.
DIVISION I
LAKOTA EAST (23-2) takes on Beavercreek (16-9) at 1 p.m. on Sunday at Xavier University's Cintas Center.
The Thunderhawks are by far the hottest team in the area. Winners of 14 straight games, Lakota East has been executing its game plan with swag.
"We're playing with a lot of confidence," Thunderhawks coach Clint Adkins said. "That's been something we've come to expect out of our guys, and that's to instill that confidence on the court.
"One of our goals was to get back to the district finals," Adkins added. "We're fortunate to have gotten here, and we're going in knowing that our guys are prepared."
With star junior Nate Johnson on the court, the Thunderhawks are able to open the door for their other playmakers.
Johnson does lead Lakota East averaging 17 points and 4 assists a game, but it's the ability to incorporate guys like Alex Mangold, Kaden Fuhrmann and Jared McCorkle into the mix that gives Lakota East an automatic advantage.
Leading the way for Beavercreek, which is based out of the Greater Western Ohio Conference, is sophomore Adam Duvall — who buckets 15.4 points and brings down 7.4 rebounds a game. Senior Yousef Saleh scores 12 points and dishes out 4 assists a game.
"The GMC and the GWOC are very similar," Adkins said. "We're going to execute the way we've been."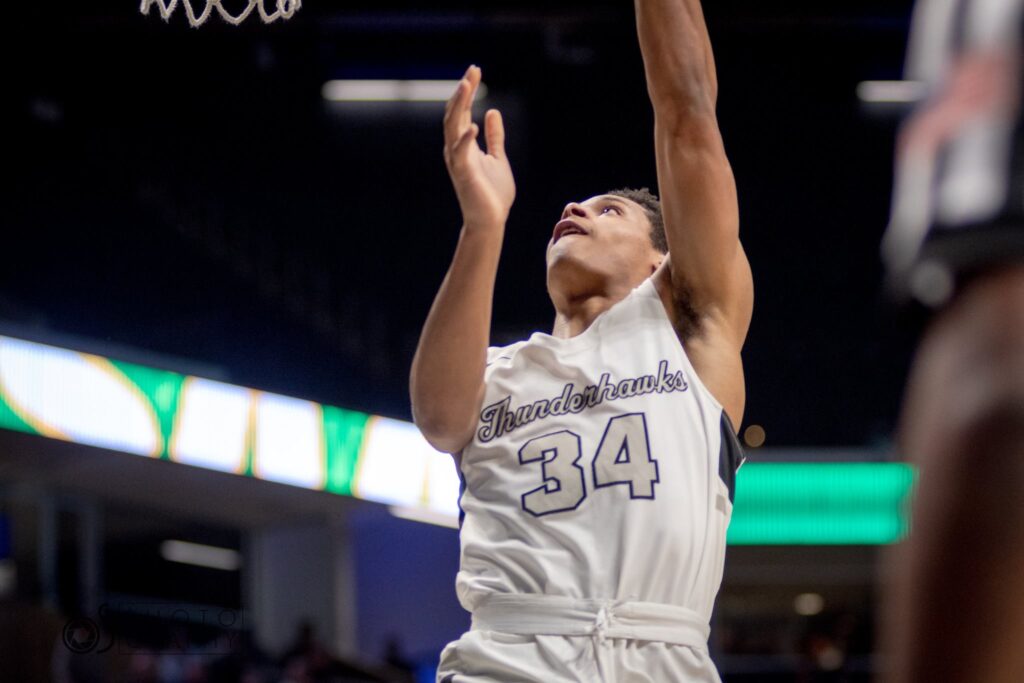 LAKOTA WEST (14-11) goes up against Centerville (14-11) at 6 p.m. on Sunday at Xavier University's Cintas Center.
The Firebirds have turned some heads with an impressive run during the last half of the season. The topper was last week's sectional final overtime victory against Princeton.
Lakota West, which has won 5 out of its last 6, is led by a cast of sharpshooting guards in Julian Mackey and Carter Combs. The seniors are two of the GMC's top 5 scorers. Sophomore Alex Afari has exploded inside the paint this season, bringing down a GMC-best 7 boards a game.
While the Firebirds score the most points in the GMC, they also give up the most. But the program from West Chester Township is proving that numbers don't matter this time of the season.
The Elks — who are based out of the GWOC as well — are winners of 4 straight and led by Mo Njie and Gabe Cupps, who combine for a 21.3 points a game.
DIVISION IV
NEW MIAMI (20-5) plays Fort Loramie (17-7) at 5:30 p.m. tonight at Butler High School.
All eyes have been on the three-headed guard tandem of juniors Deanza Duncan, Jordan Robinette and Trey Robinette. They've all eclipsed the 1,000 career point mark, with Trey Robinette accomplishing the feat last week against Ripley Union.
But don't sleep on the Vikings' inside presence of seniors Danny Spivey and Elijah Faulkner, who are pulling down a combined 15 rebounds a game. Faulkner sits third in the Miami Valley Conference with 9 boards a contest.
The Vikings have won 10 out of their last 11.
"Last year, these guys hadn't been to this point," New Miami coach Jared Lee said. "This is great for the kids. Everybody in this room has done it now. This is a big plus.
"Getting to this point is a testament to the guys in that locker room and the coaching staff that we've got," Lee added.
Based out of the Shelby County Athletic League, the Redskins come into Friday's bout against New Miami having won 5 out of their last 6.
Fort Loramie senior Nick Brandewie is fresh off of receiving second-team all-league honors, while juniors Caeleb Meyer and Grant Albers grabbed honorable mentions.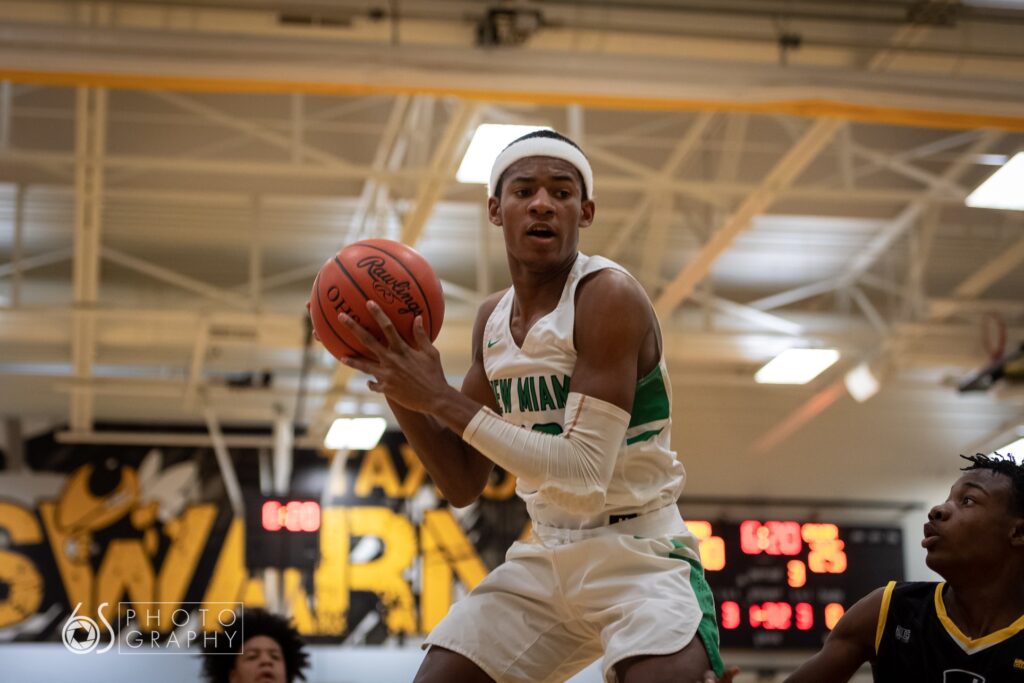 CINCINNATI CHRISTIAN (19-6) plays Emmanuel Christian (22-2) at 9 p.m. tonight at Butler High School.
The Cougars, who have won 14 out of their last 15, are led by sophomore Logan Woods (15.8 points, 5.3 assists), junior KJ Swain (13.6 points) and senior Cameron Rogers (10.1 points, 6.1 rebounds).
"We've been focusing on what we call 'MMI — match my intensity,'" Cougars coach Carl Woods said. "That's what we've been going after during this run."
The Lions, who are based out of the Metro Buckeye League, have won 21 games in a row.
Senior Fred Sharpshire pours in 17.3 points a contest, while senior Casey Swank (12.4 points) and junior Jason Channels (12.1 points) also heavily contribute.