Casey Redemeier went full-blown extension Friday night. The Ross High senior defensive back snagged one of the best interceptions I've seen in a long time.
That exact play — which further catapulted an already-maintained edge of momentum for the Rams against Bellbrook last Friday — was all we needed to know about a Ross football team that has been all offense through to this point.
But what you've seen from the Rams the last two playoff contests is an all-around complete program.
"We're flying around on D now, though," Ross coach Kenyon Commins said. "We're playing complete football. We're playing as a complete unit. You saw it. You saw that big time."
Commins did see it — a few weeks ago. He anticipated a defensive surge brewing long before the Rams' hefty 41-19 Division III regional semifinal victory against the previously unbeaten Golden Eagles.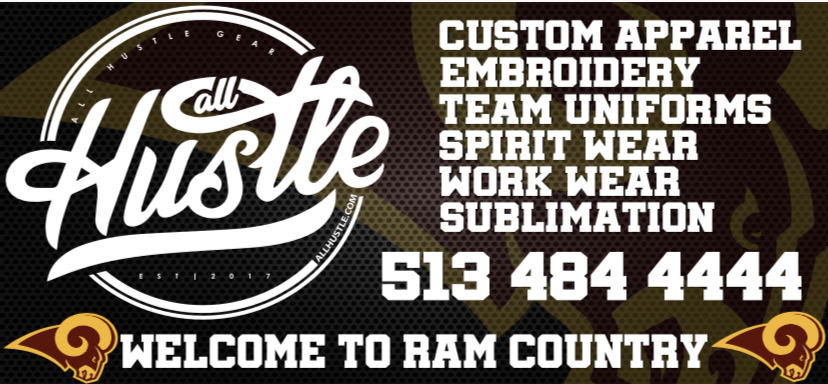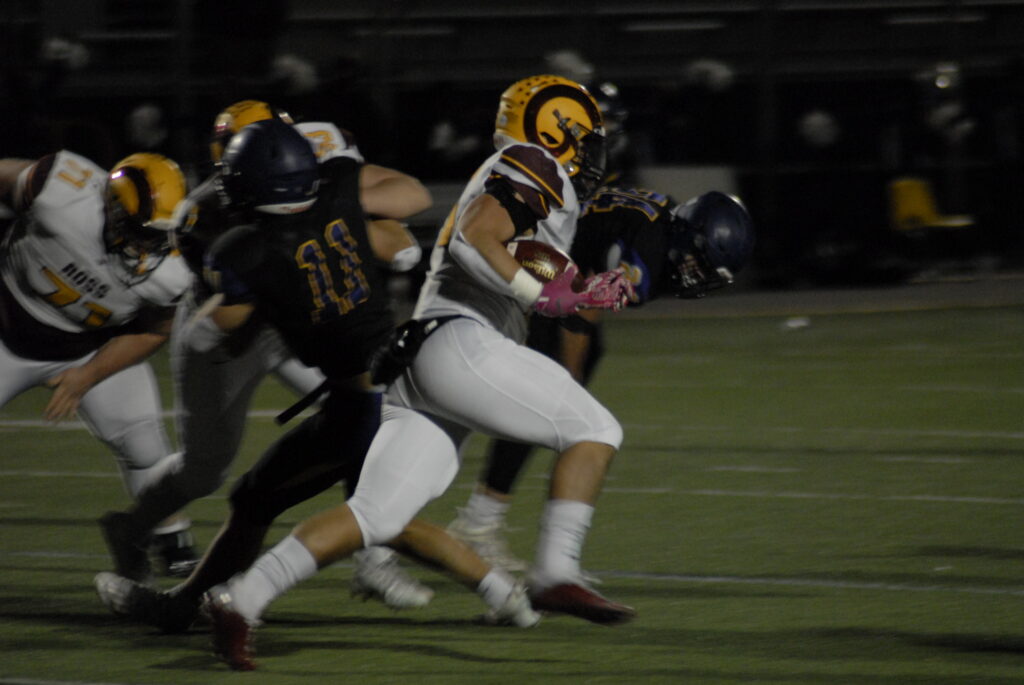 "We feel like we've been able to come out and play physical, defensive football the last couple of weeks," said Commins, who noted that he was more impressed with the way his squad closed things out against New Richmond in a 48-12 triumph two weeks ago.
"We've played assignment-effort technique football — run fast, hit hard, and the rest is history."
Ross has already made history by claiming its first-ever playoff win this postseason.
Now, winners of eight straight during a season that started out with a bruising loss to Butler County rival Badin in Week 1, the charging Ross Rams (8-1) will take their success into a Division III regional final bout at Robinson Field this Friday against Alter (7-2).
"We preach it day in and day out. We've got to keep running fast and hitting hard," Redemeier said. "Our offense will score the points. It's up to our defense to step it up."
Ross has outscored its opponents 141-45 in three playoff contests. The steadfast Rams offense hasn't scored less than 35 points in all of their wins.
Alter averages 35 points a game, while its defense has only allowed 12.4 points a contest.
IN THE KNOW
Ross is powered by the Southwest Ohio Conference's top two rushers — senior fullback Jackson Gifford and senior quarterback CJ Boze. They both account for over 2,500 yards on the ground.
QUOTABLES
"You just have to keep pounding and pounding away at what you do best," Commins said. "And right now, we're doing what we do best — and that's pound it."
"This feels good, but the work is not done yet," Redemeier said. "There's a lot of work to do. The best part about winning is that we're able to go back to work."
"We've been saying it all week that we've got to represent our community," Ross senior Cody Smith said. "We've never been this far, so we need to continue to represent."