CENTERVILLE — The Badin High girls volleyball team went toe to toe with fellow Greater Catholic League Co-Ed rival Roger Bacon on Thursday, falling in four sets 36-34, 21-25, 23-25, 23-25.
This is the furthest the Rams have been in the postseason, coming within a few points of upsetting the Spartans in the Division II regional semifinal bout.
The Rams (21-6) were down 19-8 to Roger Bacon (21-4) in the first set, but Badin fought back to tie it up at 23. The first set became a see-saw battle the last 13 or so points as neither team could pull away with the set. Badin sophomore Sarah Newberry's kill ended the set for the 36-34 win.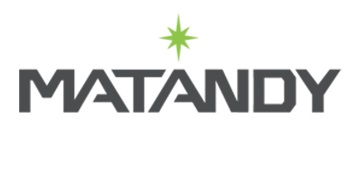 "It was back and forth, point for point," Badin coach Amy Horsley said. "You know we expected that. It was going to be a long haul — a long night."
In the second set, it was more of the same.
Roger Bacon managed to take a slight lead, yet Badin would charge back to tie it up. Roger Bacon was starting to run away with the set up 18-14. The Rams got to within three before losing the second set 21-25 when Emma Trusock's serve sailed out of bounds. 
The next two sets were tight as well. Badin was on its way to making another epic comeback to keep their its alive in the final set. The Rams were down 23-24 when Roger Bacon's Kelsey Neisen seemed to have hit the ball out of bounds. For a split moment, the Badin players assumed that they won the point, but the side judge ruled in favor of Roger Bacon. The Rams players appeared to be in disbelief as their hard-fought season came to an end.
Horsley expressed how proud she was of her Rams' performance throughout the match, and the season.
"We had a great run," Horsley said. "We wanted to win obviously. We came out to win. The fact that it was the battle it was, I'm proud of that."
As for the Spartans, they will face Tippecanoe (26-0) for a chance to go to the state tournament. This will be the third postseason in the row these two teams will have met. Roger Bacon won both matches. The Spartans will go into this match-up with a Tippecanoe team that has only dropped two sets all year. 
"Our goal always is to be the more aggressive serving team," Roger Bacon coach Alyssa Flading said. "And we always want to be the better passing team."
The Rams graduate five seniors in Sam Cohen, Abby Johnson, Hannah Moss, Emma Trusock and Taylor Wissman.