VANDALIA — The New Miami High School boys basketball team fell to Fort Loramie 59-37 in a Division IV district final contest at Butler on Friday night.
The Vikings were led in scoring by Jordan Robinette (13 points) and Deanza Duncan (12 points). Elijah Faulkner chipped in with 5, while Trey Robinette had 4 and Danny Spivey bucketed 3.
New Miami finished the season at 20-6.
Here's what the three graduating seniors had to say about the 2019-2020 New Miami boys basketball season and their experience: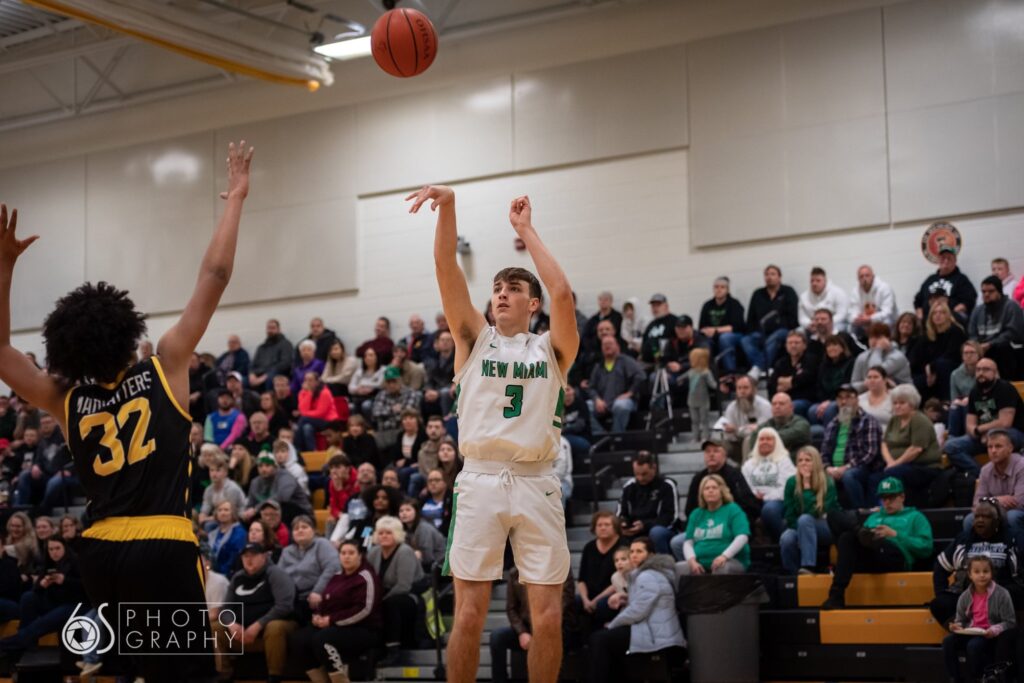 SENIOR FORWARD DANNY SPIVEY
"I feel so proud about this season right now. I didn't play last year, but a lot of friends convinced me to play this year. And I'm glad that they did. It's been so much fun. I'm so glad I played."
"I've been playing basketball since I was really little. My dad's always tried to teach me how to play basketball because that was his favorite sport. I just try to be an athlete. I try to play everything and stay in shape a little bit."
"This was unbelievable. It's kind of tough that we can't play our next game, but it is what it is."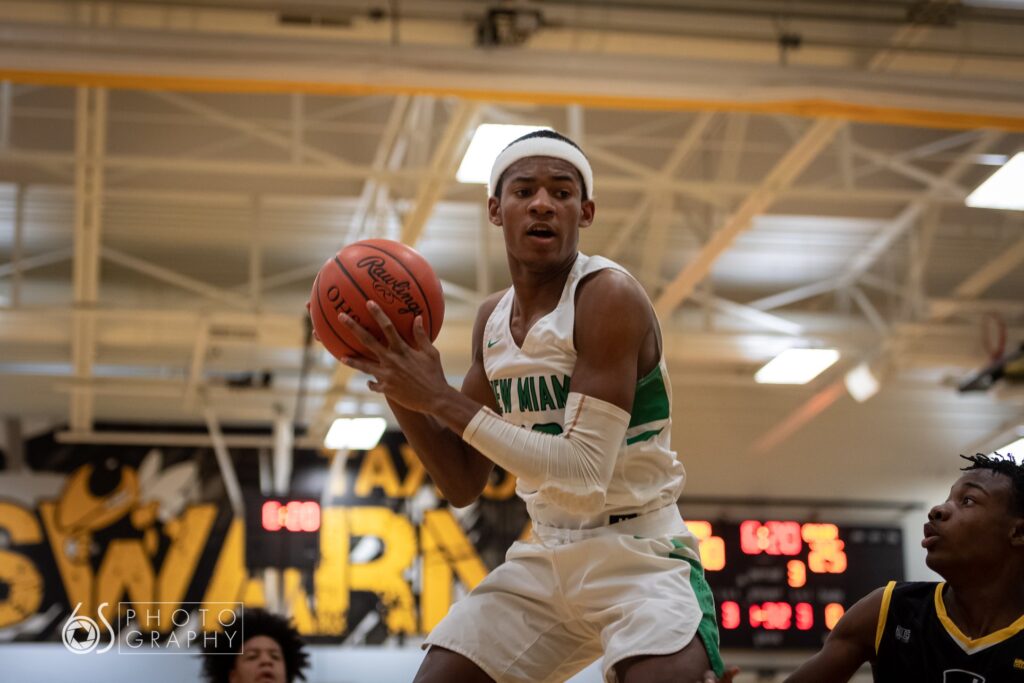 SENIOR CENTER ELIJAH FAULKNER
"This was my first time ever playing organized basketball. This was kind of unexpected. I think the season was overall really good. I think I played well."
"I really think these guys are going to do even better next year. This was my first year — I was the newb. I didn't know much, but I do know that they have potential to go further."
"This was exciting. I've always liked basketball, but I never got to play it because I never got the chance. I always got cut where ever I was at. But Coach (Jared) Lee accepted me, saw the potential and taught me a lot of stuff."
"Overall, I love this team. It was an emotional experience. Go Vikings."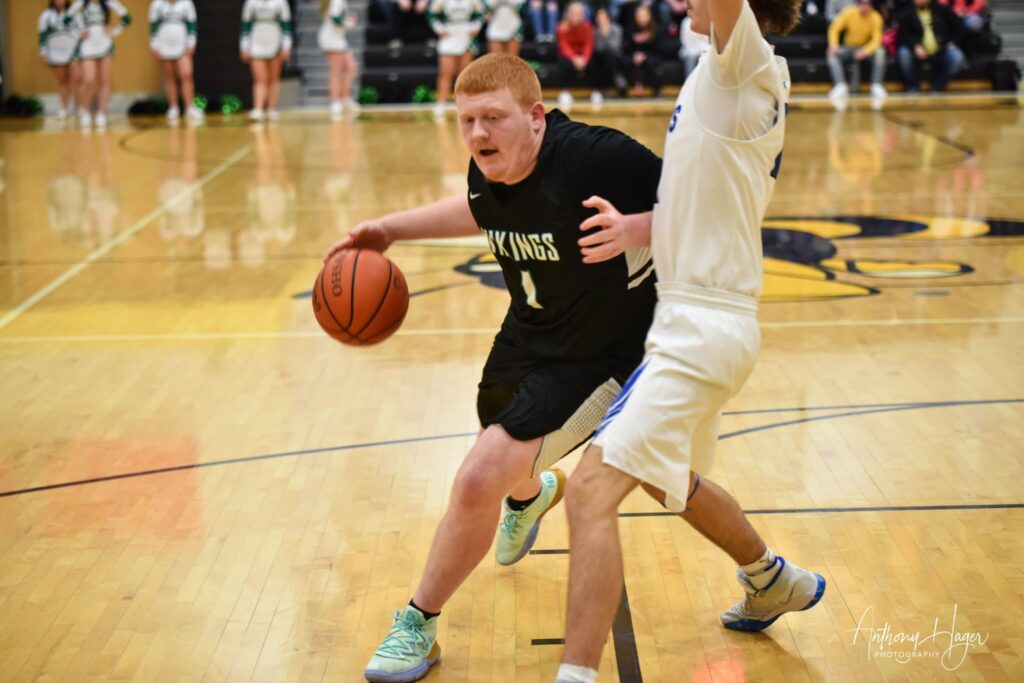 SENIOR FORWARD JARON PHILLIPS
"It feels great knowing that we had the support from The Village and support from the team the whole way. Just to know that we can make it this far as a team was awesome. It sucks we couldn't win to go farther, but it is what it is."
"I know my guys are going to get back to winning like they've always done."
"Personally, this season means a big deal to me because we were making history as a team. As a senior it meant everything to me. To make history for New Miami is all that mattered to me and my teammates."