NEW MIAMI — The New Miami High School girls volleyball team is taking aim at its first winning season since 2016.
Vikings coach Shalei McColm said her squad's 8-4 record has been the result of three focuses.
"Discipline, teamwork, communication," noted McColm, who is in her third year at the helm.
"What stands out the most this year is our new rotation and the fact that we play well together," McColm added. "We have also worked really hard on zone serving this year, and I believe that helps as well."
"Every single player brings something very important to our team."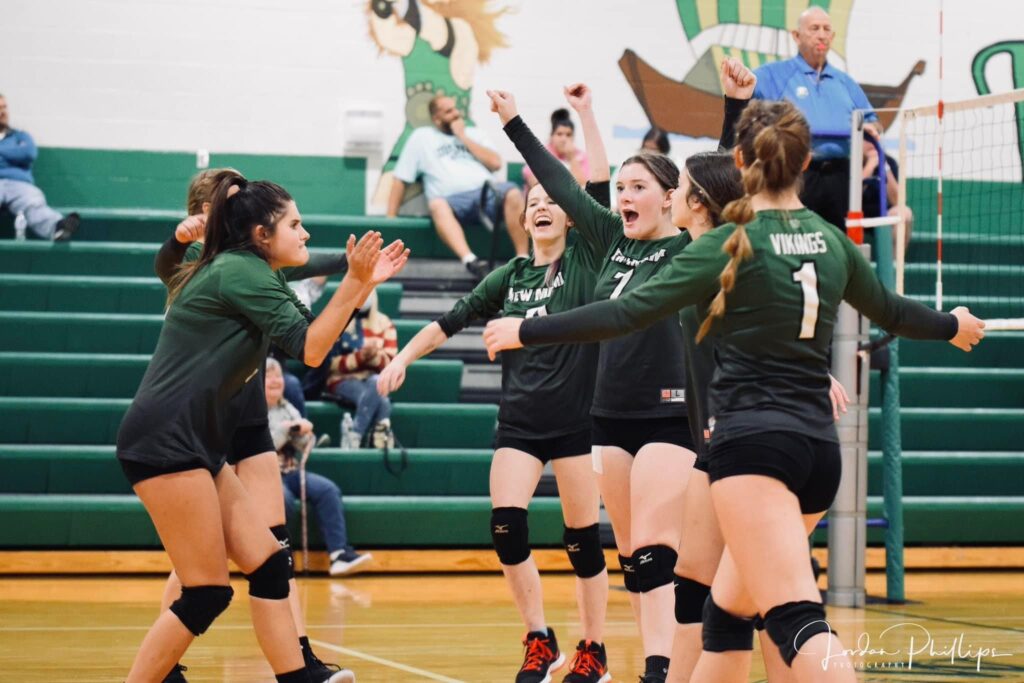 Junior Maciah Brashear has been one of the team's greatest assets, according to McColm. Brashear currently leads the Miami Valley Conference in aces with 101.
"Maciah has a competitive background in volleyball and it shows," McColm said, noting Brashear also holds some high spots in other areas of the MVC Gray Division.
Holding the second spot for aces in the MVC with 85 is senior Alexia Ball.
"She also shows up on the stats board in a few other areas," McColm said of Ball. "She is a great, all-around player and a great multisport athlete while maintaining top rank in her class."
New Miami's other two seniors are Kate Davidson and Ava Sanders.
"Our seniors will be greatly missed next season," McColm said.
Rounding out the roster for the Vikings are juniors Evalyn Davidson and Ashley Toten; sophomore Adalynn Wright; and freshmen Kadie Davidson, Addie Campbell, Brooke Sandlin and Kierra Ball.
Kadie Davidson leads the team in digs with 76.
"She works extremely hard and has great knowledge of the game," McColm said of Kadie Davidson. "She is quick and plays smart. Kadie has a great pass and will definitely be an asset for the next three seasons."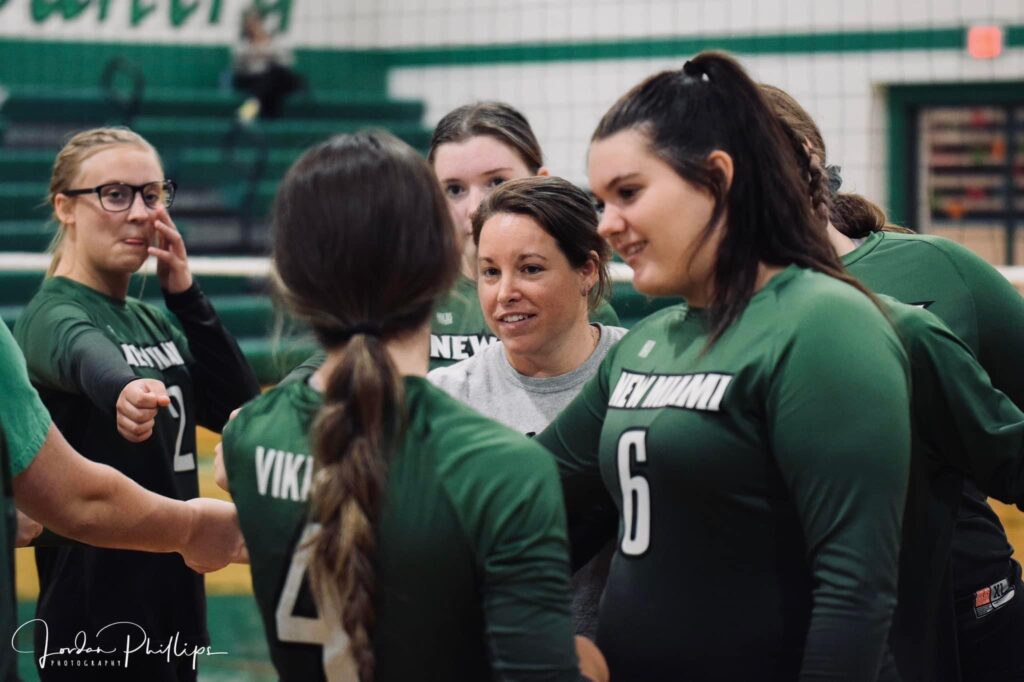 Next up for the Vikings (8-4 overall, 6-2 MVC) is an away bout with MVC Gray Division leader Miami Valley Christian Academy (9-5 overall, 9-0 MVC).
"Usually before and during our games, in our huddles, what I usually tell the girls is, "Communicate, work as a team, play your game, but most importantly, go out there and have fun,'" McColm said.
"We have worked extremely hard to get to where we are at right now," McColm added. "Our girls have been very dedicated this season. We have set really high standards for the girls, and they have tried really hard to meet those standards. For so long, we have been known as the easy team to beat. We are fighting to show that we will be competitive now."