MONROE — The Monroe High School boys soccer team went 2-2 to begin the 2022 season. But according to Hornets coach Michael Oster, things look a lot different now.
Monroe is surging ahead on the pitch.
"The biggest thing that stands out to me is the growth that we have had since the beginning of the year," said Oster, whose squad has since gone 7-0-2 and secures a 9-2-2 overall record.
"If you were to have watched us play in the preseason, you would not even recognize who we are now."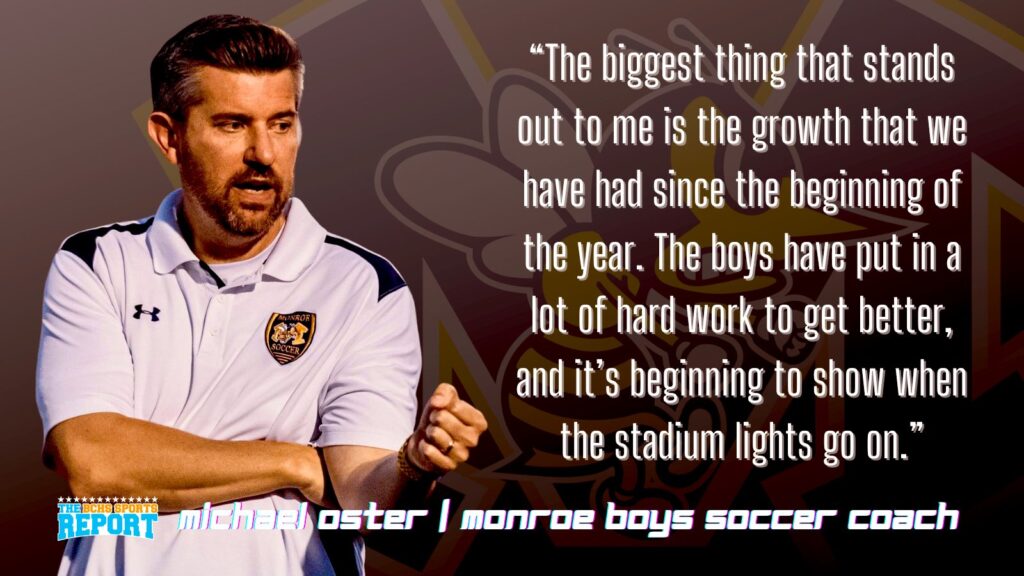 Oster attributes a lot of Monroe's success to having skill at every level.
"The thing I like about our team is that we have developed a blue-collar mentality and willingness to grind away to get results," Oster said. "It is a team that has a nice balanced scoring attack, in that we do not have to rely upon any one individual, but instead have six or so guys that on any given night can score multiple goals."
The Hornets have outscored their opponents 52-7, with the help of eight shutout victories. Junior goalie Selleck Burggraf has 8.5 shutouts and 45 saves.
Junior midfielders Tyler Gannon and Evan Wills lead the way on offense. Gannon has 10 goals and four assists, while Wills has eight goals and seven assists.
"I would say those two are developing a nice partnership up top for us," Oster said of Gannon and Wills.
Junior midfielders Ashton Kuss and Ty Gronostaj have begun to control the center midfield, according to Oster, while captains Travis Hendricks (senior), Jack Gillham (senior) and Burggraf have done a nice job leading the team.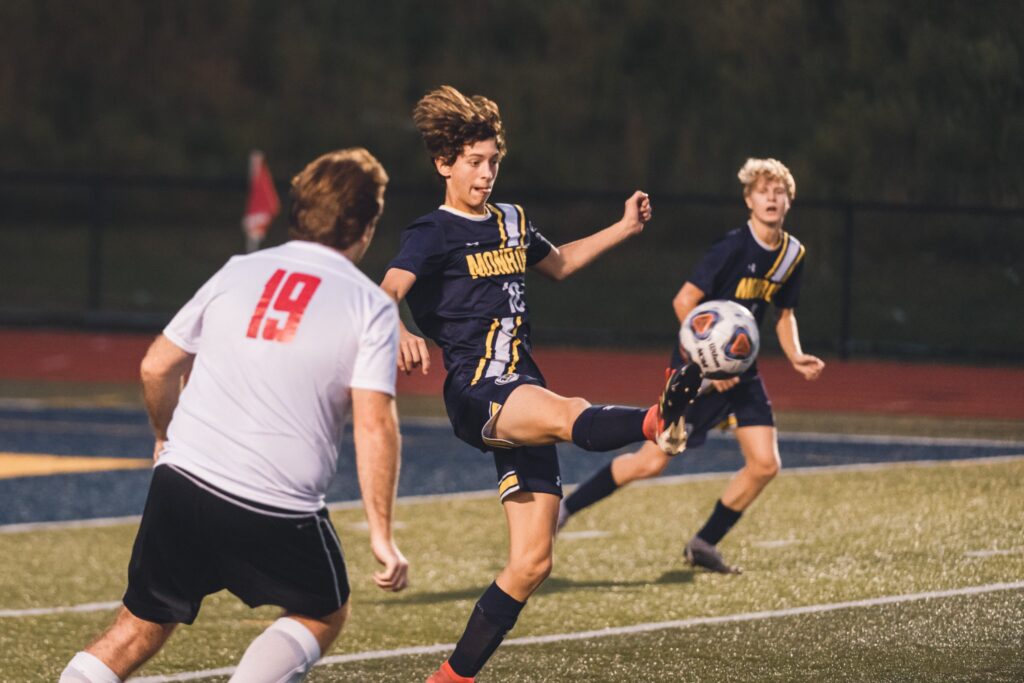 "The boys have put in a lot of hard work to get better, and it is beginning to show when the stadium lights go on," Oster said. "The other aspect I would mention is that we have truly come together as a group.
"No one person wants to be the superstar," Oster added. "The boys all just want to play for each other, the school, the community and the crest. It's really hard to pick out any one player that deserves called out, as we are so balanced."
Oster said seniors Robert Duckworth and Ethan Volk, and sophomore Ayman Juma have done a superb job of helping Burggraf at the net this year.
Oster also noted the contribution from freshman Zachary Oborne (six goals, seven assists) has been highly beneficial.
"The best thing to know about our group is that they are a great group of young men that are working hard every day in the classroom and field to learn how to succeed in the game that really matters — life," Oster said.
The Hornets wrap up the regular season at home against Bellbrook (Oct. 11) and at Waynesville (Oct. 13). No. 9 seeded Monroe will face No. 12 Tecumseh (9-5) on Monday, Oct. 17 in a Division I sectional opener.