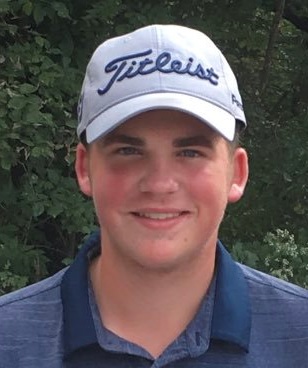 MONROE — The Monroe High boys golf team brings back all of its starters from last season.
And that makes Hornets coach Tim Kellis smile.
"Our team should be stronger this year as every starter returns," said Kellis, who is in his first year at the helm and assisted by junior varsity coach J.C. Kellis. "The kids have spent a lot of time on the course this year improving their game.
"We expect to contend for a Southwestern Buckeye League title," Kellis added. "The team has added off-season weight training to their preparation."
Making some noise, again, this year is senior Alex Gomia, who qualified for state in 2018.
"Alex has had a very strong summer playing in national qualifiers and earned a berth to play at Murfield CC in earlier this moth," Kellis said. "He returns as the low average leader in the SWBL from last year."
The Hornets, who finished 9-5 overall and 2-4 in the SWBL a season ago, return senior Westin Triplett, senior Brayden Russell, junior Jackson Baker and junior Jordan Clark.
Other returnees are junior Chris Howell, sophomore Brayden Defrates, sophomore Noah Hesson and sophomore Blake Jameson
"We've added four new freshman to the team as well," Kellis said.
Monroe takes on Madison at Pleasant Hill Golf Course on Thursday, Aug. 15.