ROSS TWP. — Brook Miltenberger gave the Monroe High girls soccer team the boost it needed Thursday night.
The freshman sent the game's lone goal — a penalty kick at the 25th minute of the second half — into the back of the net, lifting the Hornets to a 1-0 victory over Badin in a Division II district title contest at Ross.
"I was really proud of Miltenberger for stepping up as a freshman," Monroe coach Stacey Williams said. "She's been coming up big for us."
The Hornets (19-0) will continue their undefeated season when they take on Tippecanoe on Tuesday, Oct. 29 at 7 p.m. in a regional semi final at a site to be determined.
Monroe won the match with scrappy play and a suffocating defense.
Badin, which finished the season at 12-5-2, could not get past midfield the first three minutes of the match.
Monroe attacked the Rams' defense with speed and timely passing, but came up empty against Badin goalkeeper Mickayla Kowalski.
The game could have gotten out of hand if not for the efforts of Kowalski. A diving kick at the goal by Monroe senior forward Amanda Fierman hit Kowalski right in the hands at point-blank speed mid-way through the second half. Kowalski continued to show her senior leadership between the posts.
Kowalski, a senior, was a bright spot for Badin, which struggled to make any opportunities in the first half. Monroe outshot Badin 7-2 at the start.
"She's tough, and she's a very top-notch individual," Rams coach Joe Martin said of Kowalski. "I knew from day one that she would be one of our leaders."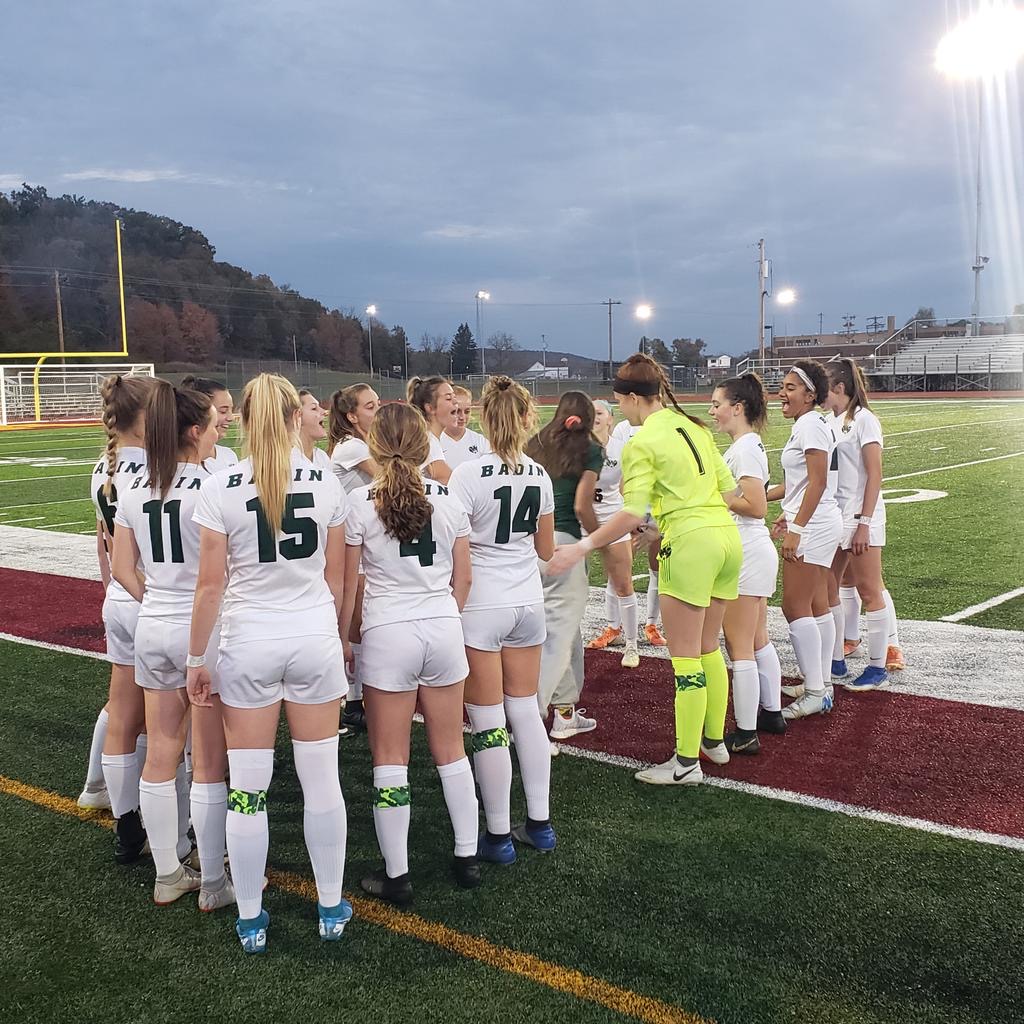 Unfortunately for Badin, its star goalkeeper could not prevent the only goal of the game.
Miltenberger scored on the second-half penalty kick from about 15 yards out that just snuck by beyond the reach of Kowalski. It was a big moment for Miltenberger — the Southwestern Buckeye League Newcomer of the Year.
Miltenberger, a defender, came into the contest having scored 8 goals this season.