LIBERTY TWP. — The Lakota East High girls basketball team may be young, but the Thunderhawks show plenty of balance.
Thunderhawks second-year coach Dan Wallace expects hard work and togetherness from his squad during the 2019-2020 season.
Here's a snapshot of the Lakota East girls basketball program this season:
QUOTABLE: "We have a young but talented team who enjoy playing together," Wallace said. "The off-court chemistry of this group will show itself on the court, and we fully expect to have a very unselfish and bonded team who enjoys competing together. … With a lot of balance in the lineup, it will be interesting to see who steps up, but we also expect high contributions off the bench.  This group plays hard and plays together. We are excited to see this young group continue to improve as the season unfolds and look forward to the competition within a loaded Greater Miami Conference."
NOTABLE: Overall record improvement from the season before, according to Wallace.
LAST SEASON: The Thunderhawks finished 8-15 overall and 5-11 in the Greater Miami Conference.
2018-2019 POSTSEASON: Lost to Mercy McAuley in the sectional tournament.
2019-2020 SEASON OPENER: At home against Harrison on Saturday, Nov. 23 at 1:45 p.m.
RETURNING STARTERS: Maddy Bley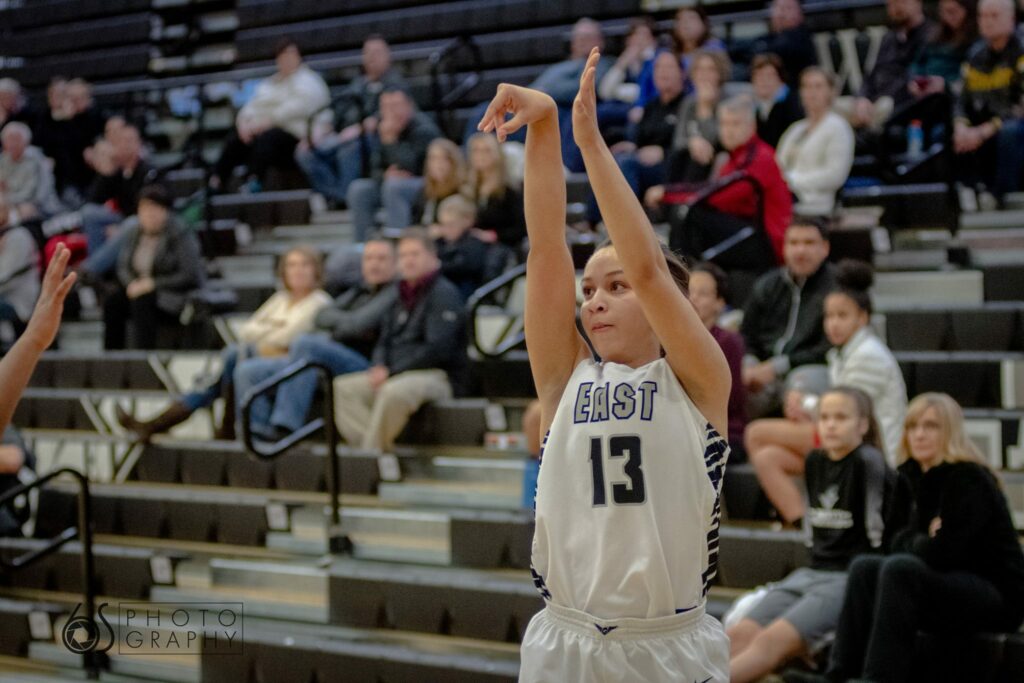 SUBMITTED ROSTER:
Emily French, senior guard
Emma Reuss, senior forward
Maddy Bley, junior guard
Delaney Senger, junior guard
Sarah Sewak, sophomore guard
Camryn Eddy, senior guard
Claire Vogelmann, senior guard
Grace Honigford, senior guard
Jazmine Yun, junior guard
Morgan Novean, junior guard
Olivia Hines, sophomore guard/forward
Liz Tenoever, sophomore point guard
Madison French, freshman point guard
Ashley Fohl, sophomore guard
Kelsey Siereveld, junior center
Bri Harris, junior forward