ROSS TWP. — The Ross High boys basketball team may have lost nine seniors and all of its starters from a season ago, but Rams third-year coach David Lane sees something special on the horizon.
Here's a snapshot of the Ross boys basketball program for 2019-2020:
QUOTABLE: "As always, our expectation is to go out and win a SWOC title," Lane said. "That is the goal and that is what we are working towards. … This season is going to be what our boys make of it. We lost nine seniors from last year and only have two returning players that have varsity experience. We are going to expect Cole Gronas and Max Stepaniak to lead these guys, especially early on. With that being said, I feel that this junior class combined with some senior pieces can be something special. They have the desire to win and the desire to get better every single day in practice. … We have had the best off-season as a program that I have seen in my years of coaching here at Ross. I can say without a doubt that we took huge strides forward in the off-season. Now that doesn't mean anything if we don't continue to bring it everyday in practice and games. … Our end goal is to win a league title, win a first-round tournament game, and then we go from there. However, we understand that this is a marathon and not a sprint. We must attack every single day and get better every single day, and the pieces will fall into place. I am extremely excited about the group that we have, and I expect big things out of them."
NOTABLE: No returning starters. Graduated nine seniors from last year's squad. Won 15 games last year and was the only Southwest Ohio Conference team to beat Mt. Healthy, which finished first in the conference.
LAST SEASON: The Rams finished 15-8 overall.
2018-2019 POSTSEASON: Lost to Clinton Massie 61-54 in overtime in the first round.
2019-2020 SEASON OPENER: At home against Mariemont on Tuesday, Dec. 3 at 7:30 p.m.
RETURNING STARTERS: None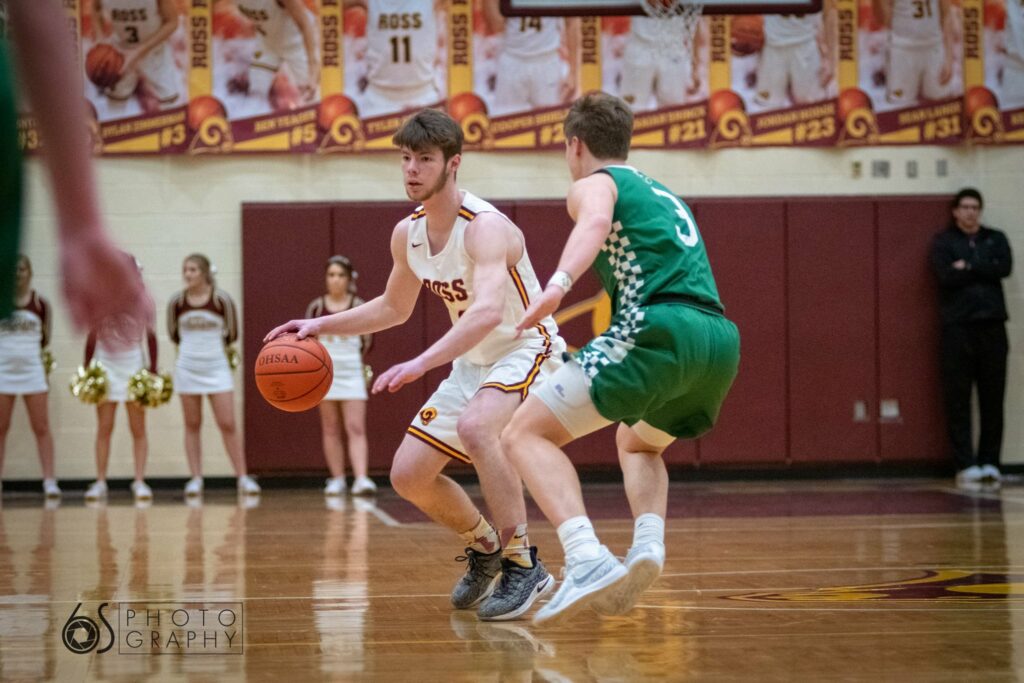 SUBMITTED ROSTER:
Cole Gronas, senior guard
Blake Lakes, senior guard
Jack Valentine, senior guard
Jeremy Dean, senior forward
Max Stepaniak, junior forward
CJ Boze, junior guard
Sam Nunn, junior guard
Joe Schottlekotte, junior forward
Jimmy Booker, junior guard
Johnny O'Connell, junior forward
Casey Cuozzo, junior guard