HAMILTON — The Hamilton High School baseball team defeated Ross 4-3 in a thrilling finish at Stang Field on Saturday night.
In the bottom of the seventh, with the game tied at 3, the Big Blue had one out and runners on second and third. Then Micaden Stephens stepped up to the plate.
On a 2-1 pitch, Stephens swung and launched the ball into deep right field. Although it was caught for the second out, the ball was hit deep enough to give Hamilton's Maddox Pennington a chance to tag up at third and head home for the winning run.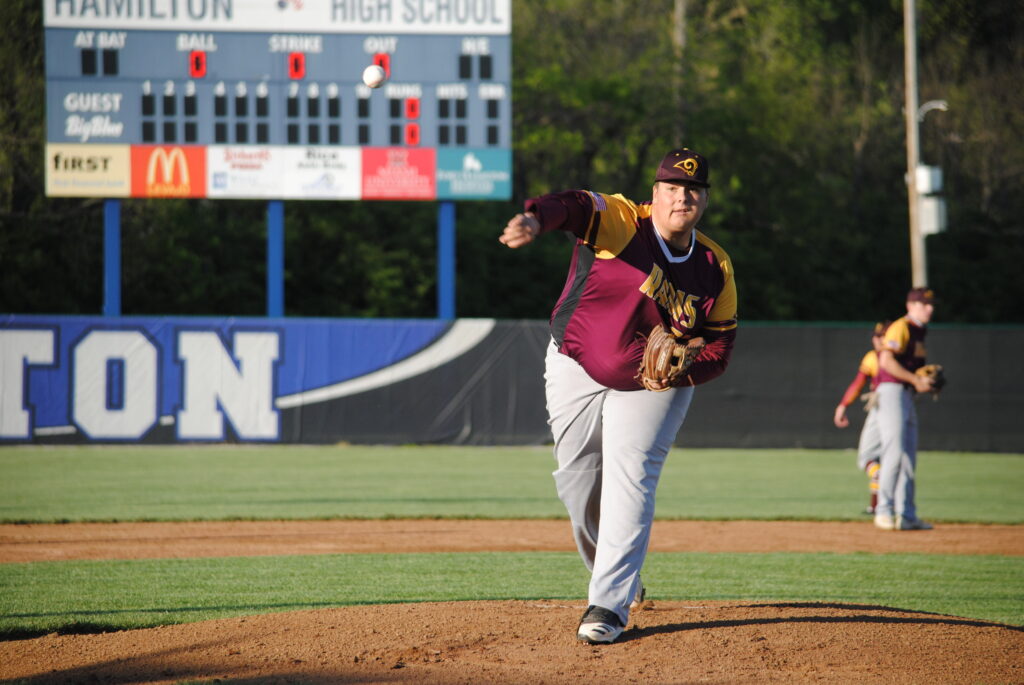 After that, the remaining Hamilton players rushed onto the field to celebrate their victory. Stephens described how it felt to contribute to the win.
"Indescribable," said Stephens, who finished 1-for-3 at the plate. "It's a great feeling to do something for your team like that and come out and get the win when it's a close game, and then the whole dugout rushing out and coming at you."
The Big Blue were led offensively by Kurtis Reid, who finished the game 2-for-3 including a home run and two runs scored. He said although Hamilton didn't play its best at times, it felt great to still be able to come out with a win.
"Things are going to happen, you know we didn't play our best," Reid said. "But that's a good sign when you don't play your best and you can still come out with a win like that."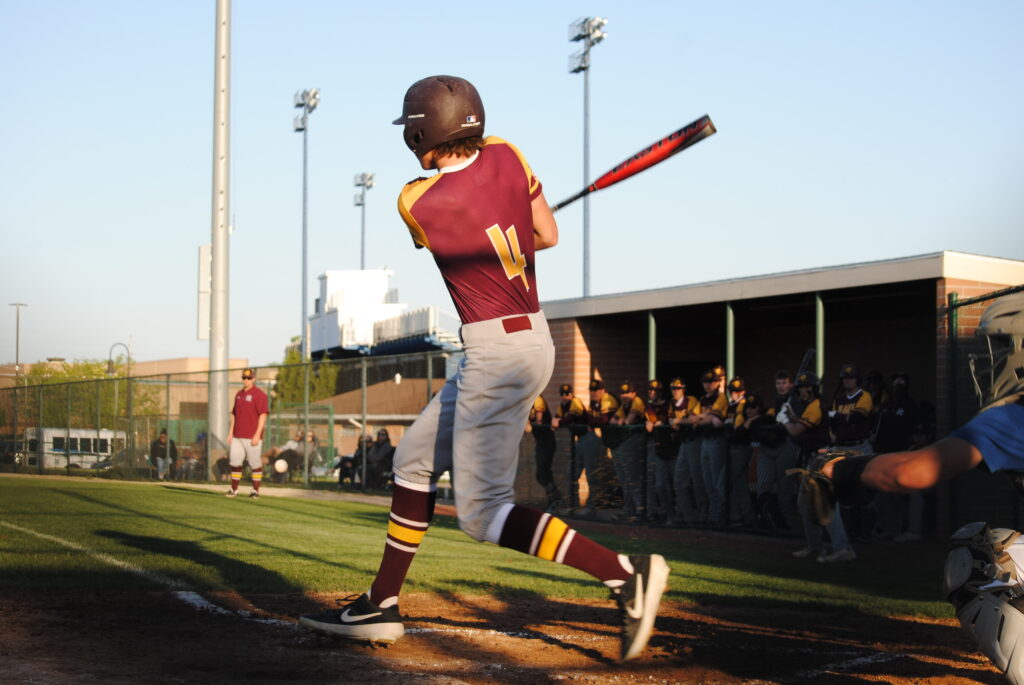 Hamilton (13-4) led Ross (8-9) almost the entire way. In fact, the Big Blue took a 3-1 lead into the top of the seventh. That's when the Rams made their comeback. With one out, Casey Cuozzo walked and was driven home on a triple by Brayden Fraasman. Then two batters later, Kolton Fields got a hit to drive in Fraasman tying the score at 3.
But that was all the offense Ross was able to muster before Hamilton made its own comeback in the bottom of the seventh.
Ross coach Ben Toerner gave credit to the Big Blue for their hard-fought win. He also said the result could have been different if they had been able to capitalize on having runners in scoring position early on in the game.
"It was a hard-fought game," Toerner said. "That's a really good baseball team over there. We had some guys in scoring position early that we couldn't push across. If we get some of those it's a different story. But overall it's a good baseball game and we just came out on the wrong side."
Big Blue coach Joey Lewis said he was happy with the performance he received from his pitchers and that although they struggled at times, his team was able to continue to battle in the bottom of the seventh and come out with the win.
"I'm very proud of how we stayed in the game and how we fought," Lewis said. "Even though they tied us up there in the top of the seventh inning, we came right back in the bottom of the seventh and did what we needed to do to get a win."
Ross hosts Edgewood today, while Hamilton travels to Mason. Both games are at 3 p.m.