MADISON TWP. — The shift in focus for the Madison High girls tennis team hasn't been justified through its recent winning ways.
Mohawks second-year coach Kori Markle simply believes it stems from a group of girls just wanting to be out on the court. The stability factor is there, and now Madison has flipped the script from last year's growing pains.
"There's a big difference in having fun and wanting to be on the court," Markle said of the Mohawks, who are 8-2 overall and 3-0 in the Southwestern Buckeye League Buckeye Division. "These girls are having fun this year, and when you have fun, there comes a sense of knowing that you can compete with other teams out there.
"We're doing that now," Markle added. "We had to learn that."
It was exactly that a season ago — an inexperienced journey that had Madison only winning two games.
"When I started last year, I just didn't know what we were going to have," Markle said. "You can't put a price tag on the amount of experience that has grown since then."
Kaitlyn Jennewine is in a groove at second singles. The junior is 10-0, and she said the transition since last year has been the difference.
"For me, it's really just getting the ball back over the net. I don't really do anything special or have a special swing," said Jennewine, who noted that nearly every player either spent the summer in a tennis camp or trained during the offseason. "We just want to try hard and have fun. Our coach tells us to not get too upset because there is always a next match to rebound or another game to play.
"I can tell you that we've gotten more serious since last year," Jennewine added. "We're grown that sense of stability since last year, and we sort of knew where we could be as a team. We've done a lot of connecting with the team as a whole."
Added Markle, "These girls are asking if we're winning the entire match, even if they lost their specific match. So that tells me we're becoming invested, rather than going through the motions."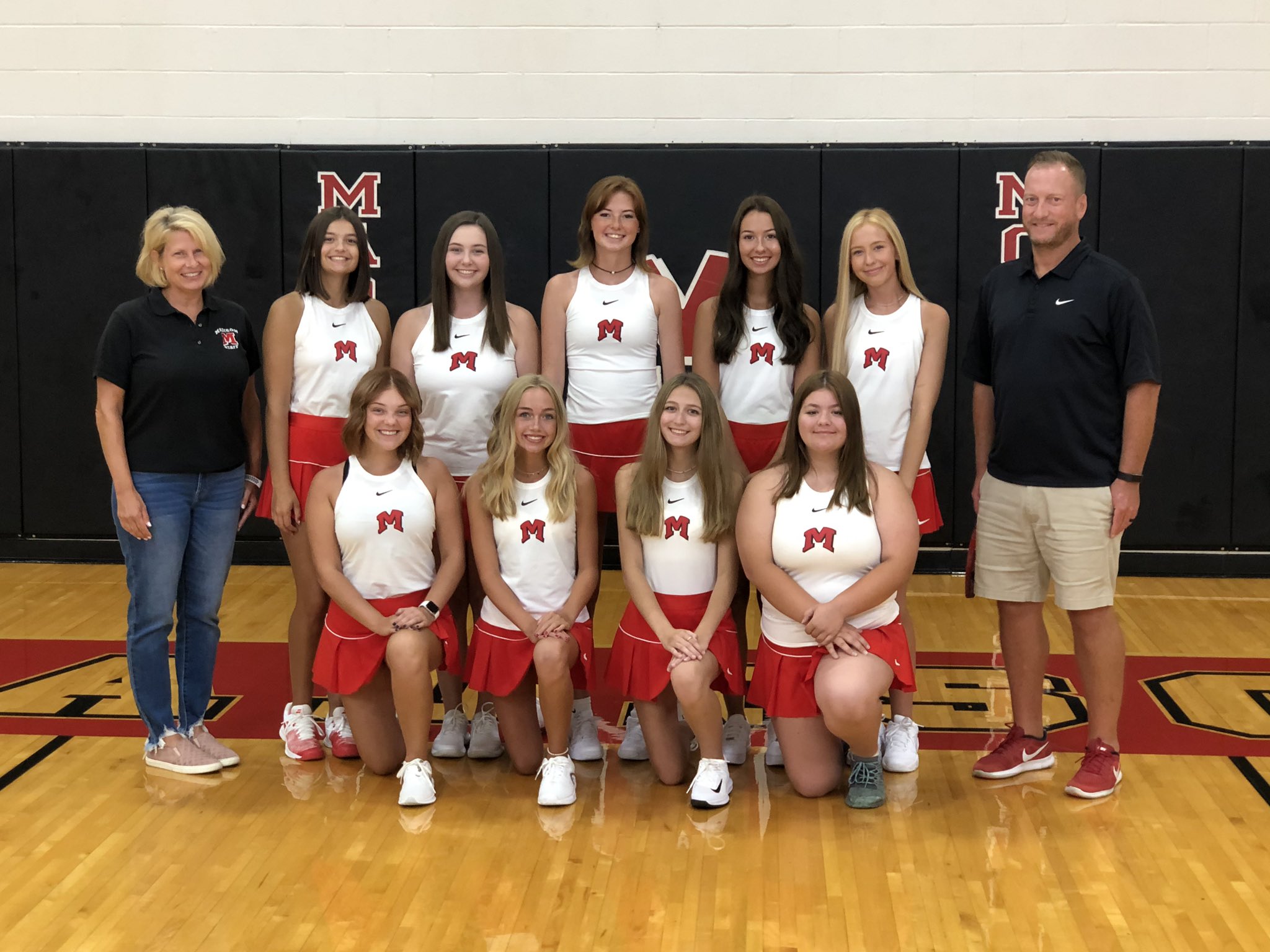 Junior Kenzie Johnson stands tall at 9-1 in third singles. She's also grown competitively.
"This year I feel like we have become a lot more competitive, and we're not only just having fun out there," Johnson said. "We want that winning feel. We've grown confident with the winning streaks we've been able to put together. We've grown confident as a team, while coming together as a team.
"I think we're coming in ready," Johnson added. "We're ready to win now. We won't have bad attitudes if we're failing. Winning has helped us push to the next level and for us to get through the season so far."
Sophomore Megan Phelps, who received All-SWBL Honorable Mention last season, is Madison's leader. She's currently 5-5 in first doubles, but Markle said the record doesn't tell the tale.
"She is our best player," Markle said of Phelps. "Yeah, you may not see that success through those stats, but that's because everyone in first singles has their best playing as well. She's taken her fair share of beat downs, but I think that's what has made her who she is as a tennis player. She's a trooper, and she's a great kid, too."
Junior Madison Ballard and junior Audrey Wills own a 2-8 record at first singles, while sophomore Dakota Gordon and junior Avery Huff have teamed up in second doubles at 8-2.
"The parents have been becoming more involved and becoming more excited," Markle said. "They're thinking, 'Wow, this is great. This is great and more fun when you're winning.'
"We really did go into every match thinking that we weren't going to succeed as much as we'd like," Markle added. "But that's different now. And the girls know it is."
Rounding out the roster is senior Taylor Trenum and junior Nathalie White. Markle said things have been better fundamentally from the sidelines with the help of her husband Scott Markle.
"We've been able to keep an eye on the entire match with the both of us roaming the courts," Kori Markle said. "But these girls have definitely made things a lot easier if you looked at where we were at last season.
"It goes to show you that when you have fun and mix in a little competitive vibe in there, you'll start to see some of the rewards."