OXFORD — Talawanda High football coach Larry Cox had all the right fixings on Friday night to stir up a 24-17 victory over his alma mater Badin.
A stellar defense. A consistent offense. And an electric home crowd.
But the night before kickoff was all Cox needed to ensure that he was in good hands.
"He was with me," Cox said. "My older brother was with me. There's no doubt about that."
Cox, who graduated from Badin in 1982 and took over the head coaching duties at Talawanda this past winter, said he received a sign the night before game day.
It was an unexpected sign that he coined as one of the most emotional experiences he's ever had.
"My phone rang the night before," Cox said. "I got a Facetime video call from my brother, Dan. I'll show you my phone right now. Last night at 6 o'clock from his business line. I took a screenshot of it. It said 'Dan Cox Facetime video.' I said, 'Wait a minute. What's this?'"
Larry threw his phone down quickly. He said he was a little caught off guard.
"I was scared," Larry noted.
"I called my wife and she said, 'Larry, call (Matandy Steel president) Andy Schuster. Because that was from Dan's Matandy phone.
"Andy said, 'The phone is right next to me in my desk. And Larry, you said Facetime. He's got an Android phone,'" Larry continued.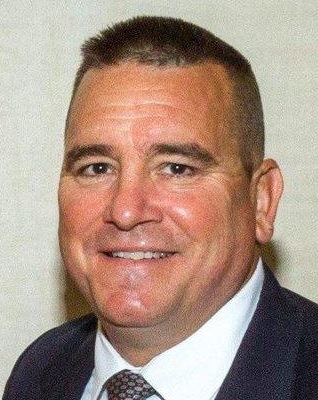 Dan, who was a longtime employee at Matandy Steel and a dominant staple in the Badin and St. Ann communities, suddenly passed away on Feb. 3.
Dan also was a massive contributor and mentor for the Badin and CYO football programs.
"So I don't know," Larry said. "It was such a bizarre thing. I couldn't put my finger on the call from his work phone. He's taking care of me. My brother was with me."
Larry said the Badin-Talawanda contest had its feelings — both exciting and woeful.
"Though it would have been fantastic to be able to have the chance to go up against him on the other side," Larry said. "But we all know, on both sides of the field, that this game was for him.
"I know he was with us all this weekend."
Follow this reporter on Twitter @BCHSSReport.com