FAIRFIELD — Staring at a 7-0 deficit with 9:21 left in the game, the Lakota West Firebirds needed a score to keep their unblemished record alive. To that point, the offense was in the words of head coach Tom Bolden, "playing ugly."
Mitch Bolden threw an interception on the previous series, and the sophomore quarterback needed to rally his team to a comeback victory. He did so by throwing a 25-yard touchdown strike to Adrian Davis to even the score.
"Just the way the game had been going so far, I was obviously frustrated with myself," Mitch Bolden said. "The coaches pulled me aside and they said to just erase it — new mindset — and I tried my best. I came in, and I didn't think about previous plays. I was always thinking about the next play, and it worked out fine."
On the next series, Lakota West forced a Fairfield 3-and-out and answered with a Josh Brogden 12-yard touchdown run to take its first and last lead.
Two minutes later, Alex Afari intercepted Fairfield quarterback Talon Fisher and ran untouched into the endzone — feeding the fire Bolden started to put the game away 21-7 in favor of the Firebirds.
"I just think we needed a spark and when I threw that touchdown pass that was our spark and once we got that going everything just started building," Mitch Bolden said.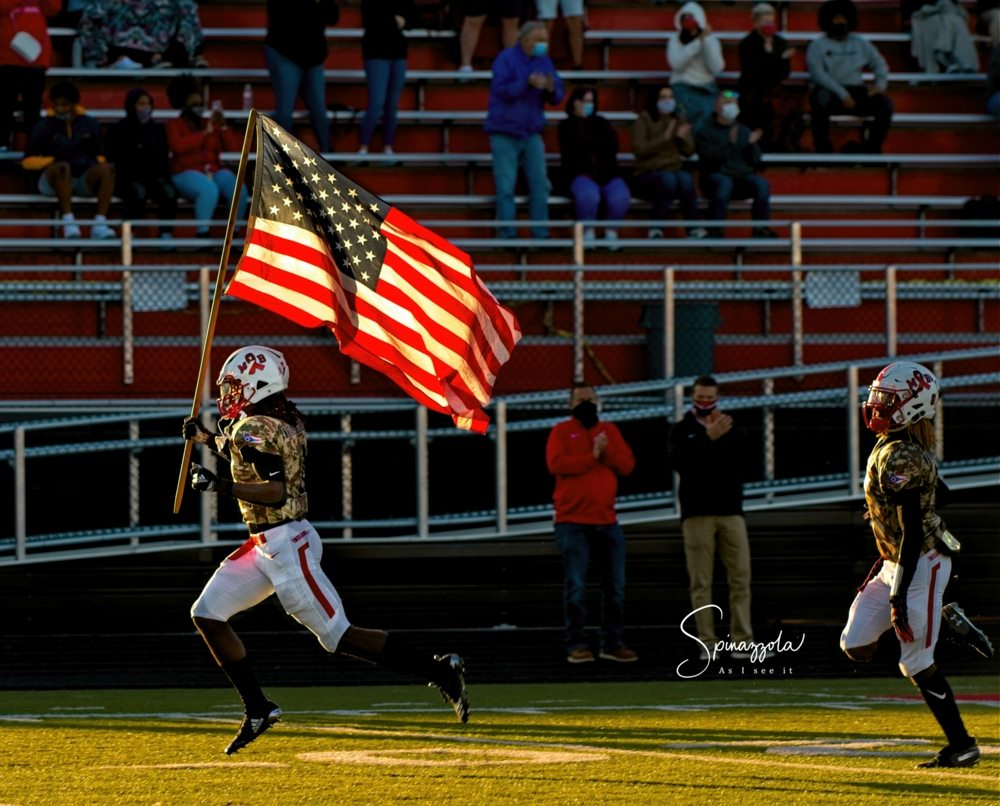 Fairfield dominated the first three quarters by keeping Lakota West scoreless until the fourth, adding a goal-line stand just before halftime. The Indians kept Bolden out of the endzone on a botched snap that ended with the quarterback being tackled on the 1-yard line.
"Rough snap," Tom Bolden said. "Didn't get where we needed to get and Mitch is probably mad that he didn't have that all over again, that he didn't stick that ball out there, and I think we kind of had a hangover from that in the third quarter."
"Obviously if they would have scored there because they were getting the ball back after the half, that would have been huge for them and the momentum of the game," Fairfield head coach Jason Krause said. "Huge stop for us, and our defense was playing great."
The Indians opened the scoring with a 38-yard touchdown run by Jayden Mayes in the first quarter. Fairfield held firm defensively not allowing West to cross any farther than the 40-yard line, other than the end of half goal-line stand.
Mistakes in the late third and early fourth quarters doomed the Indians as Lakota West stopped the Indians on two separate fourth and manageable situations in the second half.
"Obviously you were shutting them out at that point," Krause said. "Just in the third quarter, we missed a couple of fourth-down conversions down there that we really needed to have. And that stuff comes back to haunt you.
"I thought we played really well to that point," Krause added. "A couple of turnovers turn the ball over on a short field really hurt us. It goes back a little early to me though and not being able to convert on some fourth downs, deep in their territory. We convert those things and get some points out of it, it's a different outcome."
The Firebirds had their own share of miscues and mistakes, gift wrapping Fairfield three free first downs on hard-count offside penalties. The Indians' defense stymied the Firebirds for the majority of the night, holding them to 173 total yards. Lakota West held Fairfield to 122 total yards.
Leading the way for both teams were the underclassmen quarterbacks — West sophomore Mitch Bolden and Fairfield freshman Talon Fisher.
"What you hope is that there is growth happening and definitely there is," Krause said of Fisher. "There is a lot of growth going on with him as a QB. Traditionally, I don't play kids as freshmen but I think he's a little bit different physically. I think he's ready to do it physically. He's learning a whole new offense here and playing at a high level. We play in a very good conference, and he's playing at a high level every week."
"There's part of me I expect him to be perfect and that's unfair to him, and I keep forgetting he's just a sophomore. But he's fine," Bolden added about his quarterback and son. "He gets it. It just rolls right off of him and he bounces back as you can see. I'm looking forward to the next couple years. Hopefully in the next couple years and this year, I won't have to yell at him as much."
Bolden threw for 90 yards on 9 of 17 passing and one touchdown. Fisher ran for 50 yards, and Jayden Mayes led all rushers with 90 yards and a touchdown.
West improves to 4-0, and Fairfield drops to 1-3. The Firebirds host Oak Hills next Friday night, and the Indians travel to Lakota East.