LIBERTY TWP. — The Lakota East High boys basketball team proved to be superior Friday night.
Not in the early going. But, when it counted.
The Thunderhawks shook off the pesky Hamilton Big Blue with a dominant fourth quarter to secure a nip-and-tuck 34-32 Greater Miami Conference victory.
"We didn't play well, especially on the offensive end of the floor," Lakota East coach Clint Adkins said. "We played extremely stagnant. We didn't screen people, we didn't cut hard, and that's the kind of team we are offensively. So when you don't do those things, you're not going to do very good. And we weren't very good tonight."
Hamilton did just enough to keep a consistent lead throughout the first half. Big Blue took a 19-14 advantage into the halftime break.
"Defensively, we couldn't have asked for a better effort," Hamilton coach Kevin Higgins said. "It shows what kind of team we can be. It's a negative that we lost. But there are a lot that we can take out of this positively."
Big Blue (7-3, 4-3 GMC) held the lead throughout the third frame before the Thunderhawks (10-2, 6-1 GMC) marched back in the fourth. Nate Johnson dished a pick-and-roll pass to Alex Mangold, who laid one in with under 2 seconds left to play to give the Thunderhawks the bounce-back it needed after falling to Oak Hills earlier in the week.
Lakota East sits atop the GMC standings, tied with Oak Hills at 6-1.
"You've got to look at it this way — 'How did we win that game?'" Adkins said. "The guys kept fighting and made just enough plays to get it done."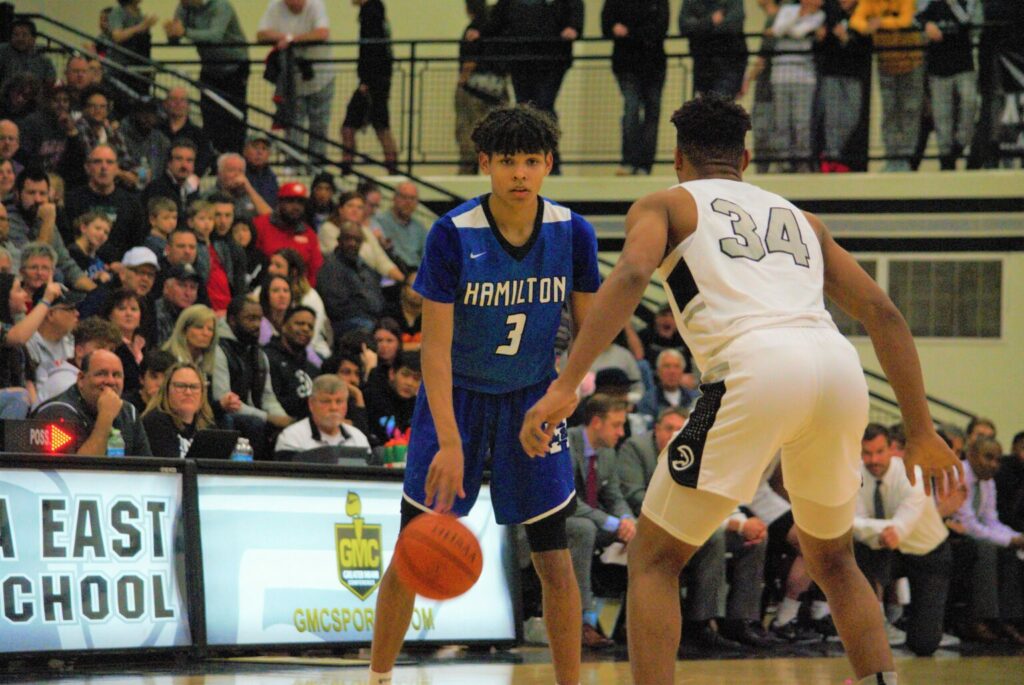 Mangold led all scorers with 19 points and he grabbed a game-high 12 boards for East.
Ke'von Burnett tallied 12 points for Big Blue, while teammate Trey Robinson had 11.
The Thunderhawks were 8-for-12 from the line. Big Blue struggled going 5-for-13.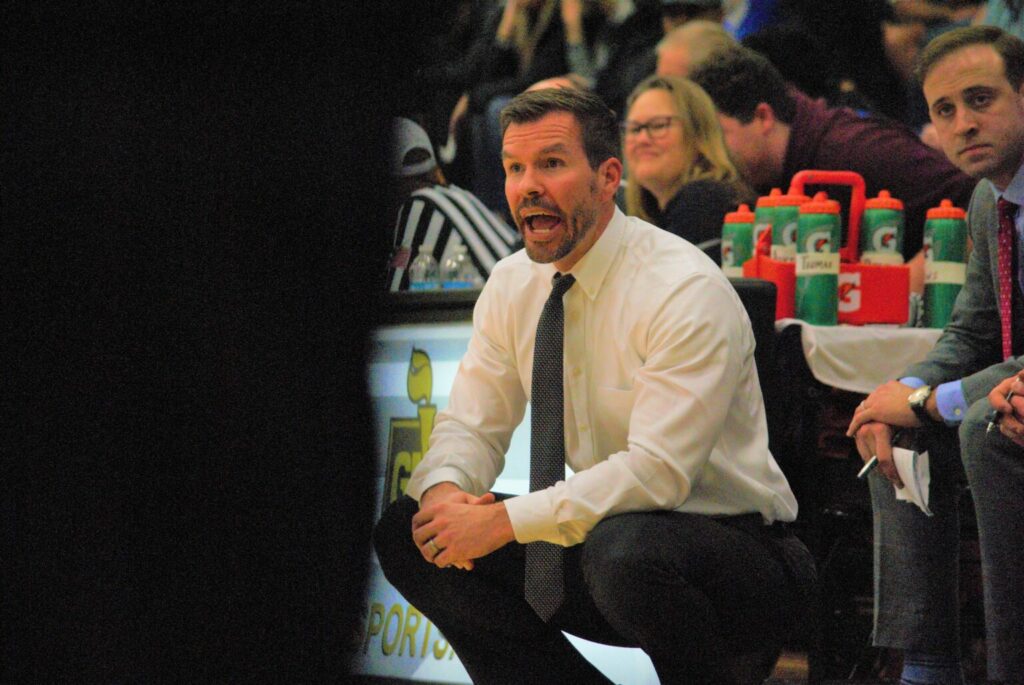 "There were a couple times that we could have controlled the game by those free throws, and we didn't," Higgins said. "That's part of the game. In a game like that — low-scoring — every little point matters. They were able to convert their's at a better rate than we did.
"We didn't shoot very well in the second half," Higgins added. "We had the looks, we just didn't hit them. It is what it is. They're a really good team, and it's really hard to win here."
Lakota East travels to Sycamore on Tuesday, while Hamilton hosts Lakota West.
Staff writer Jacob Bingham contributed to this story.