ST. CLAIR TWP. — Brick Barker wasn't fazed last Friday night. The Edgewood High School senior knew what kind of teammates he had around him.
"We always find a way to bounce back even if it's negative," Barker said. "We try to make the best out of every moment. Our coaches tell us to live in the moment and make everything last."
The Cougars fought their way back from a 14-0 deficit and scored 21 straight points in an overtime victory over Piqua to advance to Friday's regional semifinal against Anderson at Little Miami.
Barker said the comeback win mirrored the togetherness that has been engraved in the Cougar constitution all season long.
"That game right there showed us what type of brotherhood we are," said Barker, who registered 10 tackles last week. "It shows that we will never give up when stuff happens that doesn't go our way."
The Cougars (11-1) have won 11 in a row to reach their second-straight regional semifinal. Last season, Edgewood fell to Piqua in the regional semis 28-21.
"We had to play off some of the adversity," Cougars senior running back Tavionne Crosby said. "We knew it wasn't going to be an easy game again. We just had to hang in there. We had some ups and downs, but we had to get through that and pick each other up and finish the game off strong."
Crosby has rushed for 1,476 yards and 22 touchdowns this season, while Barker leads the way on defense with 105 total tackles.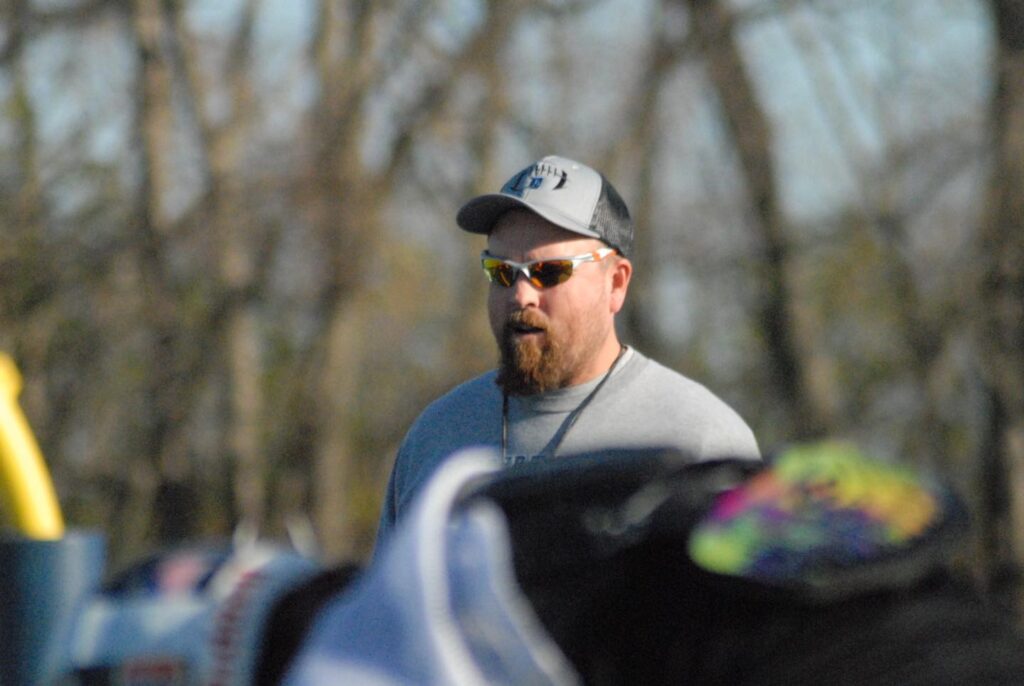 "It's an each-week kind of thing," Edgewood coach Scott Clemmons said. "Each week is a different season. We've got to prepare for a team that's different. You just continue to practice and study it to improve your craft. I'll continue to preach that it's been our perseverance. They continue to work hard and give it everything they have."
Anderson (7-5) defeated Little Miami 34-20 to reach this point. Senior quarterback Griffin Scalf has thrown for 3,826 yards and 28 touchdowns. He's also rushed for an additional nine scores.
The Raptors and the Cougars have played one similar opponent during the regular season. Anderson lost to Milford 48-47 on Sept. 9, while Edgewood struggled against the Eagles in a 42-6 season-opening defeat.
"Our coaching staff wants us to be one unit," Barker said. "We just have to keep our heads straight for Friday. We don't want to be too excited about anything. We've got to be locked in and make sure everything is crisp and clean. We're tough. We're physical. And we'll give them a game."
"We aren't going to give up, and we're going to keep fighting," Crosby added. "That's just what kind of team we are. This is week by week. And we're trying to go far."
Kickoff is set for 7 p.m.
THE DRIVE
Crosby capped off a 16-play, 7-minute drive with a 4-yard touchdown run against Piqua on Friday. That score cut Edgewood's deficit to 14-7 just before the half.
Clemmons said it was the jumpstart the Cougars needed to get rolling.
"That energized the men in the second half," Clemmons said. "They went in knowing that they could do this. We were in this game. We had to put on the pressure and respond. And they did that. We played a shutout second half, and that was huge.
"There was a moment in time where there was some unsettledness," Clemmons added. "They made some adjustments and they responded. Here we are — seeing another week of practice at Kumler Field."
Send in your story ideas to [email protected]