HAMILTON — Carter Russo made a bold prediction for Friday night.
"All that's changing right now is the weather," the Badin High School senior said. "It gets a little colder, but it doesn't matter when you're still playing at this point in the season."
The top-ranked Rams travel to Trotwood-Madison to take on Wapakoneta in a Division III regional semifinal.
"He's exactly right," Badin coach Nick Yordy chimed in. "We've not changed anything since Week 1 to Week 13. We're a big routine type of team. We do the same thing every day, each day of the week."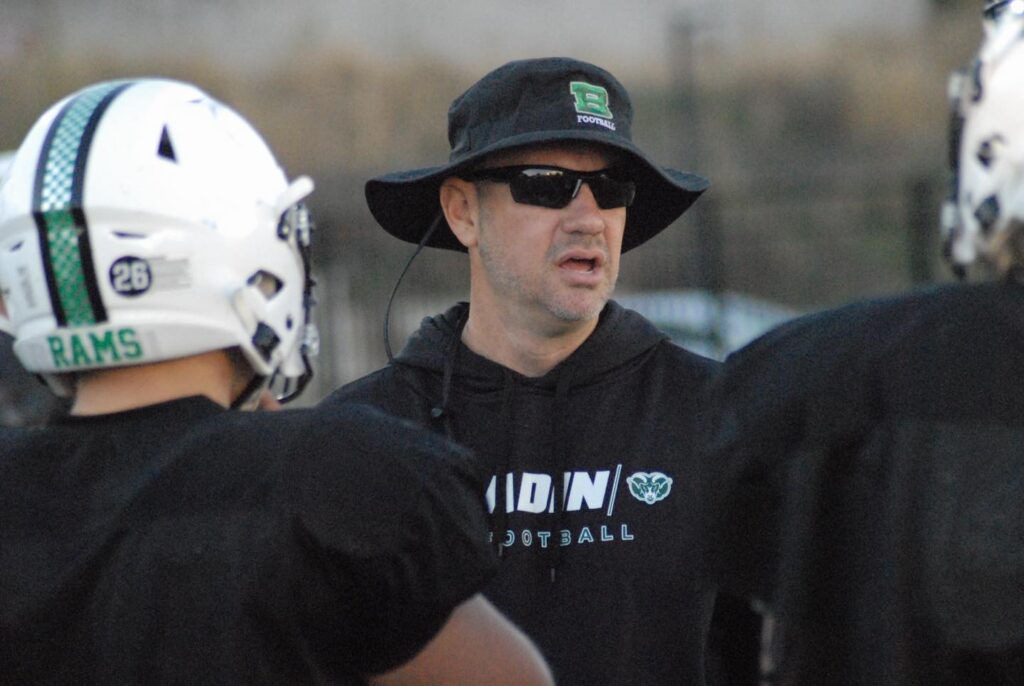 Russo, who leads the team in rushing with 1,113 yards and 12 touchdowns, said the Rams have gotten to this point in the season because they're playing as a unit.
"We have always had the next man up mentality," said Russo, who rushed for 105 yards and two scores in Badin's 41-14 win over New Richmond last Friday. "We're a legit program, and we're here to stay."
Junior quarterback Alex Ritzie connected on 11 of 11 passes for 173 yards and three touchdowns in last week's victory. Senior receiver Braedyn Moore had five receptions for 84 yards, including those three touchdown passes from Ritzie.
Senior Reese Anzalone leads the team in tackles with 85, while junior Nate Ostendorf has wrapped up 81 tackles.
"We're happy to be here. We're excited about it," Yordy said. "And the kids have done everything we've asked them to do. It's kind of like last year. We don't harp on it a lot. So credit to these guys. To be here, in this situation — credit to these kids for working hard all year."
Wapakoneta, which is out of the Western Buckeye League, is 11-1 after blanking Bellbrook 29-0 last Friday.
Badin (12-0) has won 34 out of its last 36 games and is looking to make a return to the state finals.
"We're just trying to go out and win some more football games," Yordy said. "If that means we can throw the ball, we will throw the ball. If we can run, we will run.
"The kids have done a great job and they've responded to that," Yordy added. "The coaches, players, everyone, have done a great job in all phases — offensively, defensively and special teams."
Kickoff is slated for 7 p.m.