WEST CHESTER TWP. — For the second time this season, the Lakota East High boys basketball team has beaten Lakota West.
This go-round the Thunderhawks did it on the road and in front of a packed house in pursuit of at least a share of the Greater Miami Conference championship.
Buoyed by a large contingent of fan support and a boisterous student section, the Thunderhawks took down the Firebirds 71-61 — making the bus ride back to Liberty Township a short and sweet trip.
Lakota East senior Bash Wieland had the quietest 20 point, 12 rebound game a kid can have in leading the 'Hawks to victory.
"I just try to find my teammates," Wieland said. "I know I have teammates that are very capable of making the shot."
Ten of Wieland's points came from the free throw line, making the 20-point effort seem rather workman like.
"That was about as quiet as 20 and 12 gets," Lakota East coach Clint Adkins said. "To his credit he's not a selfish kid, when you bring double teams on him one of his best attributes is his ability to pass."
"They were physical with him all night, denying him everywhere in the box and one," Adkins continued.
The Thunderhawks may have won the game, but going into halftime, they were down 32-30.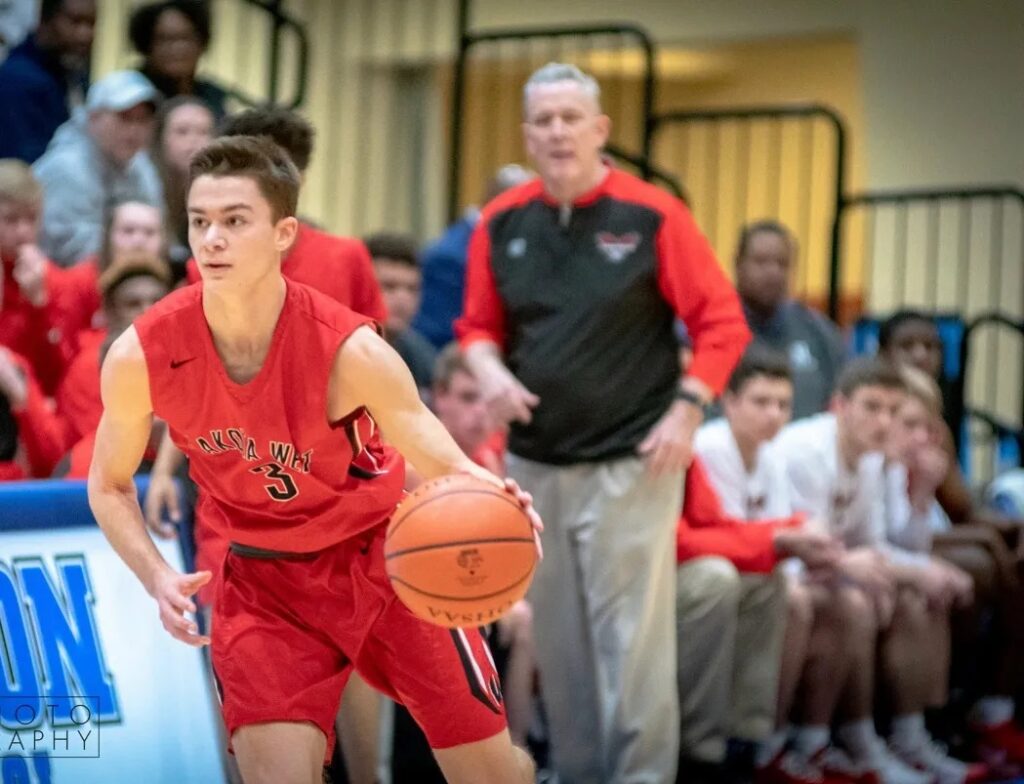 Behind 11 first half points from Carter Combs, the underdog Firebirds caught fire in an early second quarter run that was punctuated by a Combs step back three at five minute mark sending the home crowd into a frenzy with thoughts of an upset.
The Firebirds endured a 66-35 thumping earlier in the year and was looking to avenge a replay of that game.
"We came out with confidence," Lakota West coach Jim Leon said. "We made some shots, got the early lead, got a little confidence. I'm starting four sophomores. They made shots and we hung in there."
Lakota East asserted themselves on the offensive end of the floor after halftime — by committing only four turnovers in the second half and allowing just six points on those turnovers.
"Over the course of the last three games our turnovers have been bad turnovers," Adkins said. "It's not like we're throwing the ball into the stands. We're throwing it right to them and they're going down and shooting uncontested layups."
Limiting the turnovers and stepping up the defensive intensity pulled East ahead early in the second half.
Lakota East's Kayden Fuhrmann chipped in with 11 second half points and 15 for the game. He added three rebounds and four assists. Teammate Will Johnston finished with 18 points and his early three point shooting kept the Firebird lead from getting any bigger.
Lakota West was led by Carter Comb's 18 points and Matt Desalvo added 11.
East travels to Hamilton on Tuesday looking to avenge an earlier home loss and an outright conference championship with a win. West travels to Mason the same day.