FAIRFIELD TWP. — Cincinnati Christian coach Carl Woods respectfully acknowledged the opposition at the Den on Tuesday night.
New Miami's Deanza Duncan passed the 1,000 point mark in the first half, but the Cougars soon forgot in holding off the gritty Vikings for a 60-58 victory.
"We knew we had to stay tight on him (Duncan)," Woods said. "We couldn't let him get going. He's a very tough kid to guard."
Duncan entered the contest only needing 5 points to break the milestone marker. He finished with 17.
"That kid has deserved everything that has come to him," New Miami coach Jared Lee said of Duncan, who connected on a driving layup with 4:40 left in the first quarter that cut a CCS lead to 9-7. That gave Duncan his 5th point to hit the milestone.
Cincinnati Christian was led by Logan Woods, who bucketed a game-high 19 points. KJ Swain scored 15 for the Cougars, who moved to 7-5 on the season.
Trey Robinette had 15 for the Vikings, while Jordan Robinette had 13. New Miami slipped to 9-3, losing its second contest in a row.
Cincinnati Christian held the advantage for most of the first half, before New Miami marched back to tie it at 28-all — the halftime score.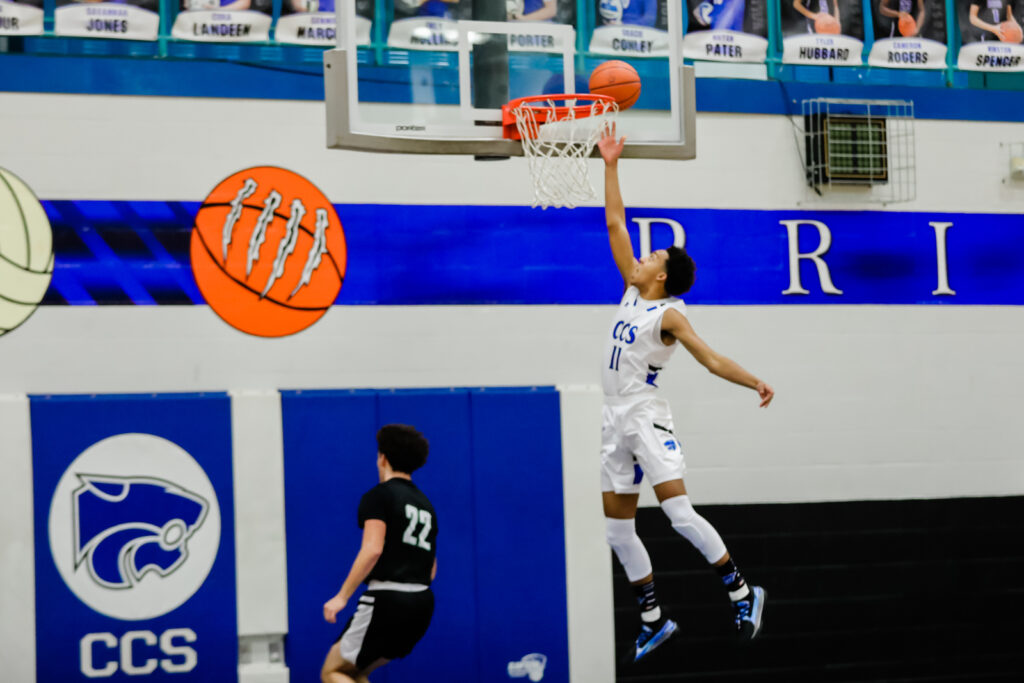 "We knew that they were going to come out and give us their best punch," Logan Woods said. "We came out, kept working hard, and we were able to pull out the W in the end."
The Cougars led 49-46 after three quarters before holding off the Vikings in the final frame.
CCS gets back to action at St. Bernard on Friday, while New Miami travels to Clark Montessori.