By Thomas Baker, BCHSSReport.com
HAMILTON — Had someone told you 10 months ago that the one-win Hamilton Big Blue would take the state runner-up Colerain Cardinals into the fourth quarter down only a score, you might have thought them unwell.
But that's exactly what happened Friday night at Hamilton's Virgil Schwarm Stadium.
Down only 10-3 going into the fourth, the Big Blue were in striking distance of the perennial nationally ranked Colerain program, but were unable to capitalize, falling 17-3 to the Cards.
"Hamilton played hard tonight," Colerain coach Shawn Cutright said. "Nate has those guys playing well, and we knew it was going to be a dogfight. And it was."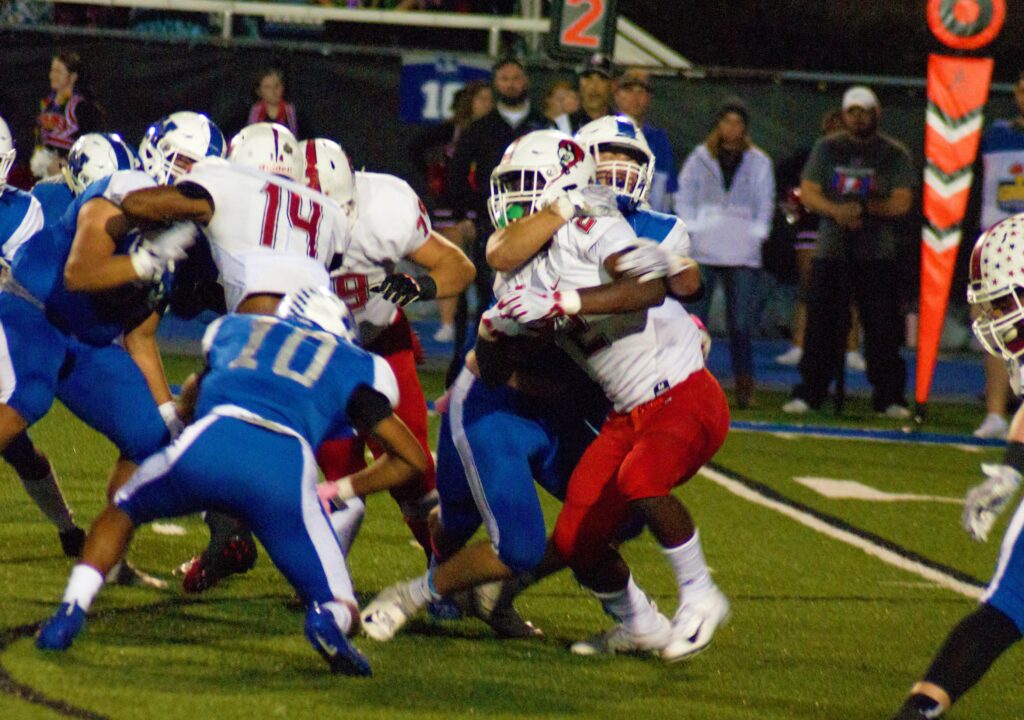 Cameron Ott got the scoring started for Colerain by hitting a 43-yard field goal in the first. Colerain would add to its lead in the second, thanks to a 50-yard run by Jaylen Thomas — which set up a 15-yard touchdown scamper by Hamzah Abdul Waheed that put Colerain up 10-0.
But Hamilton was able to recover a muffed punt late in the second quarter, setting up an Erik Rios field goal as the half expired.
After a stalemate in the third, Deshawn Pace was able to punch in a touchdown for Colerain to make it a two-score game.
Hamilton didn't quit, though, and marched the ball down to the Colerain 4. The Big Blue turned it over on downs on 4th and goal late in the game.
"We've come a long freaking way," Hamilton coach Nate Mahon said. "I heard Coach Cutright say at the end that they were in a fight, and they were."
But Mahon knows moral victories don't pay the bills.
"I'm proud of my guys, but it's not good enough. We're here to win, not just compete," the coach said.
Like Mahon, Cutright is also in his first year as a Greater Miami Conference head coach. Unlike Mahon, this is his first head coaching gig. And taking over the reins of a powerhouse program isn't the easiest thing for a first time head coach, but Cartright — who succeeded Tom Bolden after Bolden left for Lakota West — is getting more comfortable with the ins and outs of being top dog.
"I'm always trying to learn week from week," Cutright said. "I'm trying to make sure that for those 2 hours a day, we're focused on practice. Focused on getting better. But I'm finding that balance between not being a coordinator, and being a head coach. Being an organizer of everything going on, but I feel like I'm doing a little better."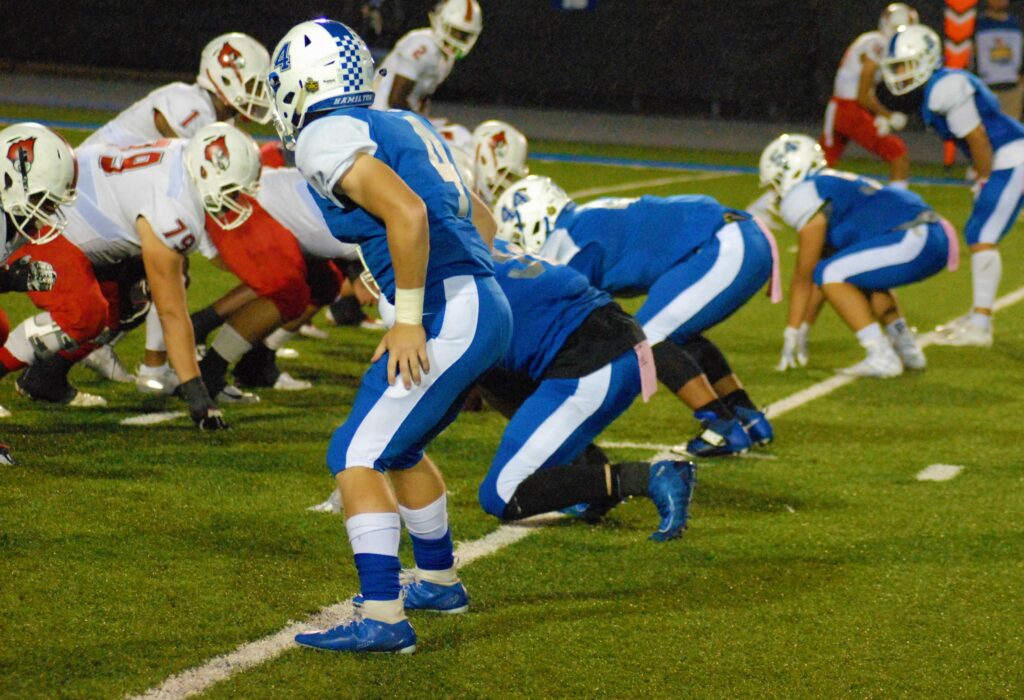 Hamilton, which was led by Keyshawn Stephens' 106 yards on 17 carries, slipped to 3-4 overall and 1-4 in the GMC. Kevon Burnett had 9 tackles for the Big Blue.
Hamilton travels to Middletown next week for The Report's Radio Network Game of the Week.
Colerain moved to 6-1, 5-0 GMC.