DAYTON — The Cincinnati Christian Schools boys basketball team took a 40-30 defeat at the hands of Jackson Center on Tuesday in a Division IV regional semifinal at UD Arena.
The Cougars, who graduate four seniors, end a hard-fought season at 20-7.
Those seniors — Winston Spencer, Cameron Rogers, Tyler Hubbard and Ben Ferguson — walked out of UD Arena with their heads held high.
SENIOR FORWARD CAMERON ROGERS
"In the beginning, it was kind of rough. We had a 5-5 start and we had a lot of hype around us to start the season — which we didn't live up to. But after the Christmas break, we went on a huge winning streak, we were feeling great and had everyone beside us. We were doing everything we could to just succeed."
"Hard work and never quitting. We were overlooked so many times. We were labeled as that little Christian school. We're not that little Christian school."
"Being a Cougar means fighting for everything that we've got and never giving up."
"I'm so glad I got the opportunity to play here for Coach (Carl) Woods. I would never choose another team over these guys. You all better watch out for them for the next couple of years. They're going to continue to be something special."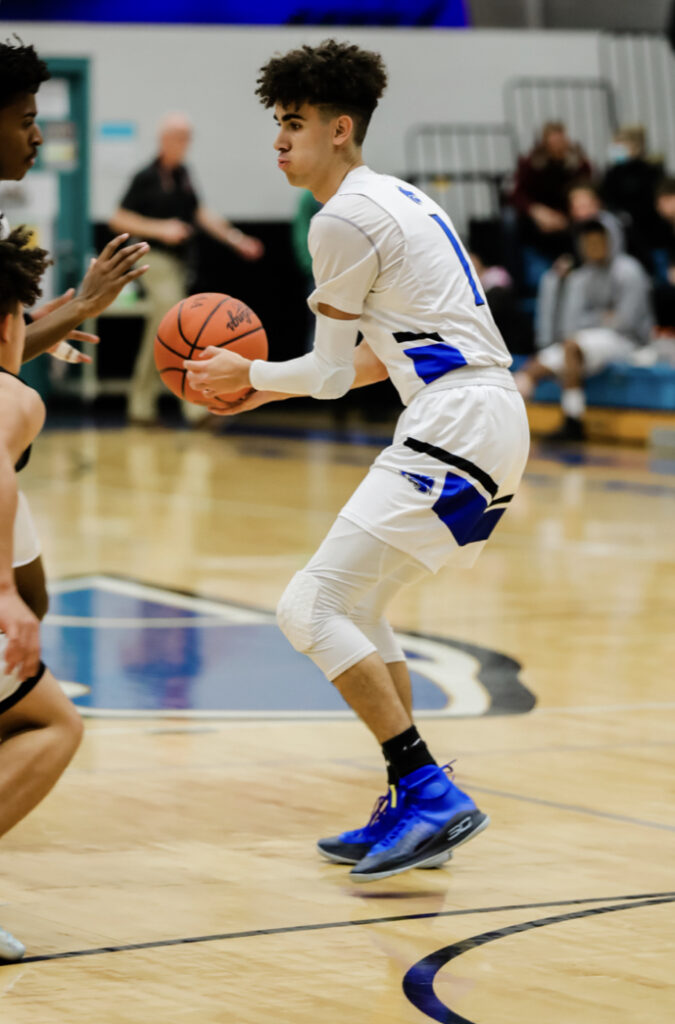 SENIOR GUARD WINSTON SPENCER
"Words can't describe how amazing it is to be a Cougar — on and off the court. We're a family and we're a brotherhood. We go through everything off the court together — school, life, everything. These are the closest brothers I'll ever have. It's more than just basketball."
"Being a Cougar means persevering and knowing that the person behind you has your back. That person behind you will step right up and take care of business for you."
"This season was one that was filled with ups and downs. But we came out shocked at ourselves because we were 5-5 at one point. We had high expectations for ourselves. But we never gave up. We put on a winning streak. This season is something that I will never forget personally."
"This season was definitely a stepping stone for us seniors — it has made us become men. I'm hoping we've been able to provide that same stepping stone for the younger guys because I know that they will be right back here and probably go further."
"Never give up. I'm a guy who came to CCS from being homeschooled. Came to a system that I looked up to since grade school. I've had my personal ups and downs with injuries and personal things that I lacked. And my brothers here picked me up."
"This program is up there as one of the best, and I appreciate every single thing about it."
COACH CARL WOODS
"We can't say enough about all of our seniors. All of them."
"Winston is a great role player who never complains and comes to practice and gives his heart. When he plays his minutes, he works his butt off. When you come to practice and you're coaching the kids, you can never coach attitudes and actions. You can hope to impact them. That kid brought a lot of intensity and he brought effort and energy."
"Cam has been the heart and soul of this program since his freshman year. Even as a freshman, he was very vocal. He had so many attributes of a true leader. To see him go, it's going to be tough."
"I'm very pleased with this season. A lot of adversity with injuries at the beginning. To battle back, we set some records. There are a lot of things to be proud of this season."