FAIRFIELD TWP. — Caleb Brown had a standout performance on the offensive end, but that wasn't the focus of conversation for the Cincinnati Christian senior guard.
Brown scored a game-high 23 points and the Cougars smothered the St. Bernard Titans with a 71-28 thumping on Tuesday night.
"Defense. It was all defense," said Brown, who had six steals to go along with five rebounds. "We play with a lot of heart on the defensive side. I feel like this can be the outcome every game. Defense translates into offense."
Cincinnati Christian (1-0) didn't waste anytime putting points on the board in the first quarter, as the hosts stormed out to a 26-6 lead. Brown tallied 12 points and senior Jacob Parnell bucketed seven of his 11 in the first eight minutes.
"I'm pleased with our energy," Cougars coach Brian Gunter said. "Everybody on the bench — the enthusiasm. We brought it tonight. We defended the ball."
The early advantage led to an opportunity for CCS to try different schemes, Gunter said, especially with Tuesday being the season opener.
"The 1-3-1 was working when we got that lead, so we just wanted to work on our half-court man — specifically help side," Gunter said. "I'm pleased with our ball pressure and our gap defense. I love it when we run. When we get the rebound, we look up the floor immediately, and we go."
Cincinnati Christian didn't stop. The Cougars, who fired 53.6% from the floor, converted all of their second-quarter buckets from inside the 3-point line and took a 44-14 lead into the locker room.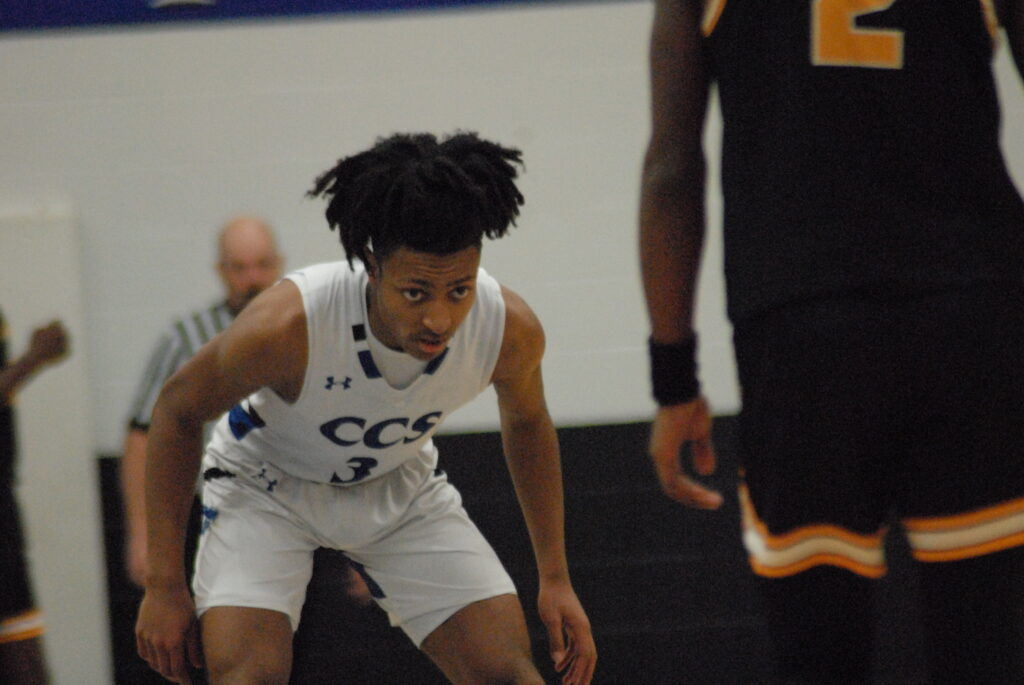 "We played together as a team and moved the ball around," Brown said. "I felt like it was a great team win. We can't just take this win for granted. We just have to move on and keep at it."
Junior Alex Mullins chipped in with eight points and a team-high nine boards for Cincinnati Christian, which was able to rest its senior-heavy starting lineup in the fourth quarter.
Senior Brandon Rogers tallied seven points, while junior Noah Hines came in off the bench to drain two 3-pointers in the final quarter for the Cougars, who are coming off a 13-9 performance a season ago.
INDEPENDENT MODE
Gunter said he's impressed with the way his Cougars managed the floor independently Tuesday night.
"Basically, I got out of the way," Gunter said, "I told them, 'Hey, I'm going to give you a couple of things to do, I want to see it, and I'm going to get out of your way.' They just go out and did it. Boy, did they do that tonight."
QUOTABLES
"We would like to have that staple that when we come into somebody's place, you're going to see 32 minutes of good defense," Gunter said. "Hopefully we share the ball, make the extra pass and take a good shot.
"Caleb's on-ball presence is incredible," Gunter added. "And that just picks up everybody around him. He's not the only one who plays on-ball defense. He's a lockdown defender, along with the four other guys we have out there.
"What I was looking for tonight was the energy," Gunter continued. "Were we playing together? Were we sharing the basketball? Were we playing great defense? Those tangibles and small things we have to do right so we can build off that."
UP NEXT
Cincinnati Christian travels to Cincinnati Country Day on Friday, Dec. 2 at 7:30 p.m.