ROSS TWP. — Eric Brooks had the type of postgame mannerism that suggested he's done the whole last-second buzzer-beater thing a time or two.
Well, that's because the Edgewood senior has.
Brooks sunk a leaning long-range 3-point shot as time expired to spur overtime, and the Cougars finished off Ross 63-59 in the extra minutes of a contest that had Butler County, Southwest Ohio Conference rivalry written all over it.
Brooks hit the game-winner to beat Badin 46-44 at Mulcahey Gym back on Jan. 4.
On Friday, Brooks didn't necessarily expect the ball to end up in his hands with under 10 seconds left to play and Ross clinging to a 52-49 advantage after Rams senior Cole Gronas sunk a pair of free throws.
But it did, and he didn't disappoint a traveling fanbase from Trenton.
"This was a great high school basketball game," Edgewood coach John Thomas said. "That play wasn't drawn up. The coaching is done on Wednesday and Thursday. These were kids that went out there and made it happen."
The Cougars, who moved to 11-4 overall and 8-1 in the SWOC, got enough momentum thanks to a John Shepherd trey and his 4-for-4 performance from the line in OT.
The loss slipped Ross to 9-5, 4-5 SWOC.
"This environment was awesome," Rams coach David Lane said. "For the kids to get the chance to play in something like this, it doesn't come around that often. I wish it was a different end result, but it was good for our kids to play in front of our community like that."
Edgewood stormed out to a 7-0 advantage in the first two minutes of the contest.
But Ross regained its footing by outscoring Edgewood in the second quarter 18-11. The Cougars still took a 26-18 lead into the halftime break.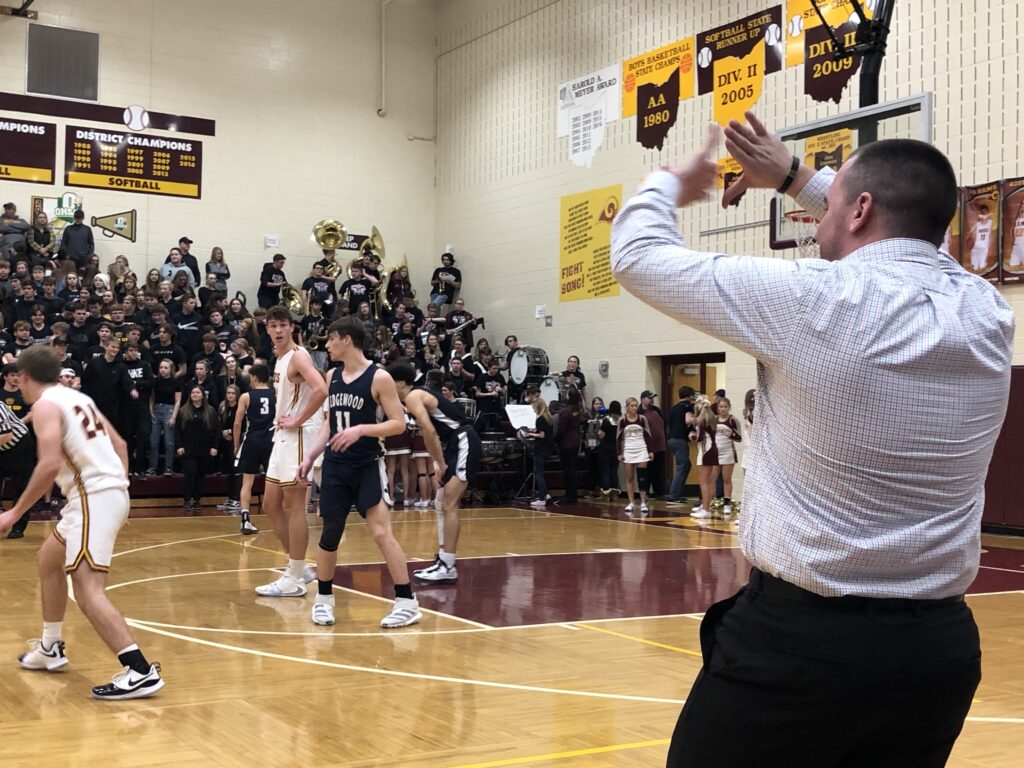 Aaron Frazier finished with a game-high 20 points for Edgewood. Shepherd had 18 and Caleb Allen notched 14.
Gronas scored a team-high 16 for Ross, while Jimmy Booker bucketed 14.
Edgewood gets right back at it against Valley View at home on Saturday, as does Ross at home against Taylor.