ROSS TWP. — The Ross High School girls tennis team has been rolling — and improving — since the beginning of the season. 
Even with the recent switch over to the Southwestern Buckeye League, the Rams haven't skipped a beat in maintaining a dominant status on the court with their 10-1 start.
"The thing that stands out that's really kind of cool is they just all gel really well," Ross coach Gerri Bolin said. "They're friends, they get along really well, and they're just silly as can be on the bus which is really fun to listen to."
The Rams went 16-0 during their last regular season in the Southwest Ohio Conference in 2022 and 14-2 in 2021. They won the conference championship in 2016, 2018, 2020, 2021 and 2022.
Bolin said the 2023 roster is full of goal-driven players with the same focus.
"They come out, they want to work hard, and they want to get better," said Bolin, who was named the SWOC's Coach of the Year five times and twice named the Girls Cincinnati Tennis Coaches Association's Distinguished Coach of the Year. "They're asking me at matches, 'I know I need to do this, but how do I do that and do it better?'
"Even our newer players — they know what they need to do, but they may not be able to implement that yet. So they're taking those steps to just get better at playing tennis."
Ross reeled off seven straight wins heading into its league contest at Brookville on Wednesday.
Leading the charge are junior Lucy Bowling (8-3) at first singles, junior Brooke Davis (8-2) at second singles and senior Eva Hall (10-0) at third singles.
"I've been working on improving my confidence — going for riskier shots, pushing myself to go for more things and getting into a rhythm," Bowling said. "It's helping because we're going hard six days a week consistently. We're really invested in this.
"There's always room to get better," Bowling added. "But so far, my growth since the beginning of the season has been exponentially better with all of the challenging competitors."
Senior Laney Johnson and junior Charlotte Pate are 9-2 in first doubles, while junior Carly Jones and sophomore Olivia Johnson are 10-1 in second doubles.
Laney Johnson and Pate are first-time doubles players.
"Charlotte and I have always known each other," Laney Johnson said. "I've kind of always been a singles player, and this is my first year playing doubles. Charlotte and I have taken what we know and gotten into a groove quickly. We work on our strengths, and we balance them out with each other. We've worked a lot on realizing our competition and adjusting to it. I think we've gotten a lot stronger since the beginning of the season. I'm excited to see where this will go."
"We've been working together really well as a team," Pate added. "We practice often with the entire team, and that really gives you a good chance to practice with everyone with different skill levels and different unique playing interests. That gives you a good chance to practice for different competitors."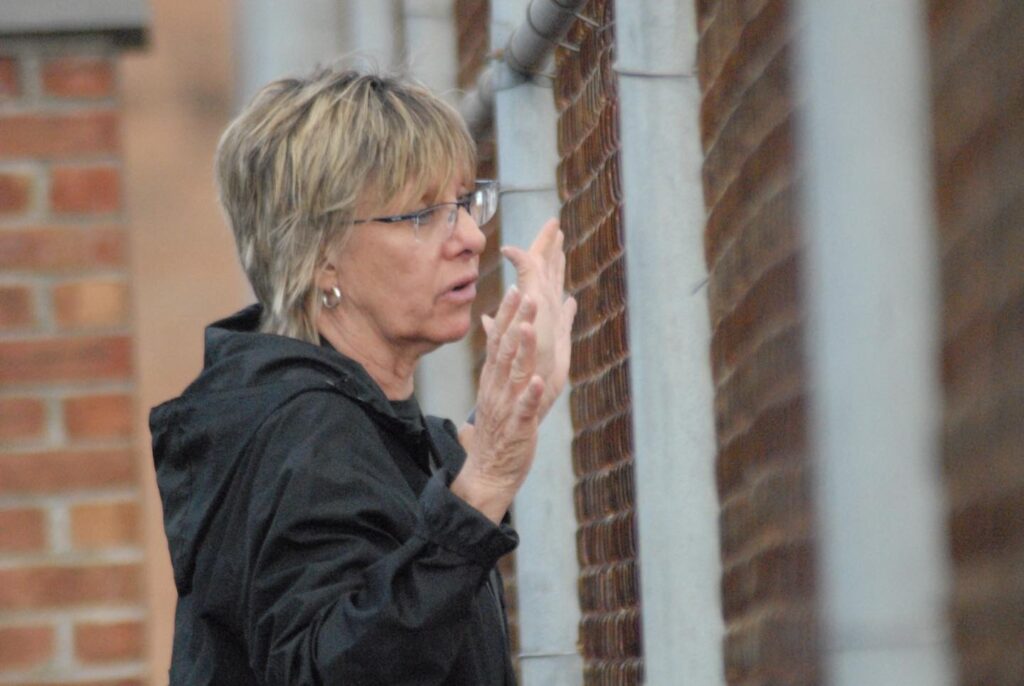 Bolin, who has coached at Ross since 2016, said this year's team has specifically shown a unique interest in keeping up with professional tennis.
"It's funny because I haven't had a group like this that watches pro tennis on TV like they do," Bolin said. "They take it seriously. They take their academics seriously, too, which is obviously the most important thing."
As the Rams get into the bulk of their SWBL schedule, Bolin said she's excited to see them continually improve.
"There's always room to get better — all of them across the board — varsity and JV. The girls have improved dramatically since the beginning of the season. But yes, we always want to get better, and we always want to play tough competition. That's what will get us to the next level."