WEST CHESTER TWP. — Double digit leads flipped as abruptly as a sudden jump off a seesaw in the first-round tournament matchup between the Fairfield Indians and the Hamilton Big Blue.
It was Greater Miami Conference foes vying for bragging rights after losing on each other's home floors in their two regular season contests.
The neutral court was to Big Blue's favor in a 57-40 Division I sectional win at Lakota West.
Hamilton (17-6) advances to play Mount Healthy at Fairfield at 6 p.m. on Tuesday. The Big Blue took care of the Owls 82-68 during the regular season back on Jan. 25.
Leading the way for Big Blue was Kristian Walton with 16 points.
"I was feeling it. I was being more aggressive," the senior guard said. "Usually I don't shoot 3s, but I made one tonight."
Fairfield jumped out to an early 13-3 first quarter lead and extended that lead to 25-14 going into halftime — stymieing Big Blue and Northern Kentucky commit Trey Robinson while holding him to five points in the half.
For everything Fairfield did right, Hamilton couldn't stop stubbing its own toe.
"We got off to a good start. We guarded their actions really well," Fairfield coach D.J. Wyrick said. "A lot of that had to do with honestly our bench. The guys on our bench were really locked in and they are yelling out everything they were running. All their actions and we knew it was going to be a bit of struggle in the second half as more people started to pile into this place."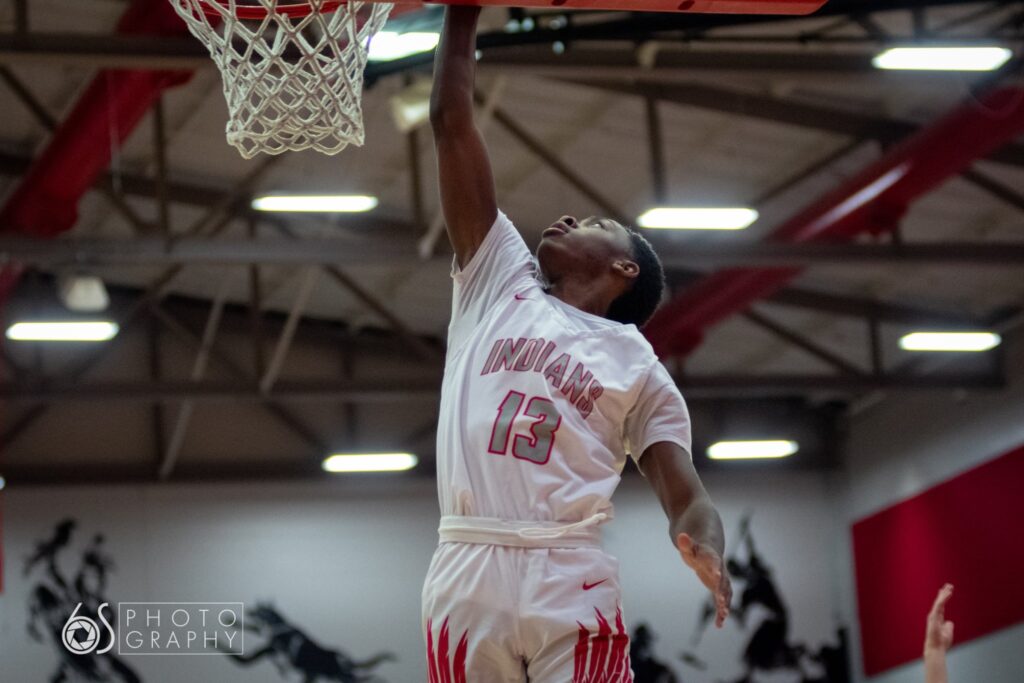 "I think it's just you know you're playing a rival, and they came out on fire and just playing faster than us," Hamilton coach Kevin Higgins said. "Luckily we were able to adjust really quick and that third quarter is about as good a quarter as you can play on defense. And that was key for us, and we're happy to advance. People don't understand how hard it is to beat people in your league in the first round and then to beat your rivals even."
Once the second half started, the script was flipped with Hamilton scoring 23 points in the third quarter alone while stepping up its defensive intensity and using that defense to score fast break points.
Along with Walton's 16, Robinson chipped in 8 second half points, none bigger than the two 3s in the third quarter. The second 3-point shot seemingly coming from downtown Hamilton.
"We guarded them well in the first," Wyrick said. "We were contesting a lot of shots. In the second half they got loose a few times and like we said, they made one or two more and that turned into four or five and they just get hot and they get rolling. Offensively, they're a talented team, got a 6-7 guard out there with a hand in his face knocking down 3s. He's a good player."
Out of the locker room at halftime, Big Blue came out as Wyrick said on fire, erasing the 11-point Fairfield halftime lead to two less than three minutes into the half. A couple possessions later, Walton bucketed a layup and Hamilton had a lead it would not give up.
"I thought we weren't playing so tentative and then defensively we were doing what we do," Higgins remarked about the halftime speech. "That's what we talked about, we just weren't playing defense like we normally do, and we did and went with some defensive guys in the second half. In particular Tory Jett was the player of the game. That kid was phenomenal on the defense on breaks. No one knows who he is, but we know who he is."
In the first half, Fairfield owned the turnover margin netting 10 points off turnovers while not giving up any points off their own miscues. Hamilton countered with 10 of their own points off turnovers in the second half.
"We were able to get turnovers and score, and we just guarded better," Higgins said. "We made them make tougher shots, I think we challenged more we were just more active, and I think it kind of rattled them and it snowballed."
The loss ended Fairfield's season at 7-16.