HARRISON — Lanie Lipps scored a game-high 16 points as the No. 22 seed Ross High School girls basketball team fell to No. 10 Walnut Hills 47-27 in a Division I sectional contest at Harrison on Monday night.
The Rams owned their only lead at 8-7 on a Lipps 3-pointer with 1:25 to go in the first quarter.
"We competed the whole game," Ross coach Ben Buehner said. "Early on, we were able to get a lot of loose balls and rebounds to keep it close."
Ross, which lost six straight to end the season at 9-14, went on a six-minute scoring drought in the first half.
Walnut Hills (15-8) outscored Ross in the second quarter 9-3 to take a 19-12 lead into the halftime break, and the Rams were unable to regain ground.
Mackenzie Givens had a team-high 14 points to pace Walnut Hills, which faces Princeton on Tuesday, Feb. 21, at 7 p.m. at Harrison.
"A lot of people missed a lot of games this year," Buehner said. "We only had two girls play every game this year. We were just a little hesitant all year."
Ross graduates seniors Summer Kirby and Kari Andrews.
"We competed," Buehner said of the season overall. "It's not what we were expecting this year. But you can't prepare for injuries. … You could tell a couple of key girls played a lot of minutes, and as the season went on, they got worn down.
"We return a lot of experience next year," Buehner added. "So, we will see where we are next year."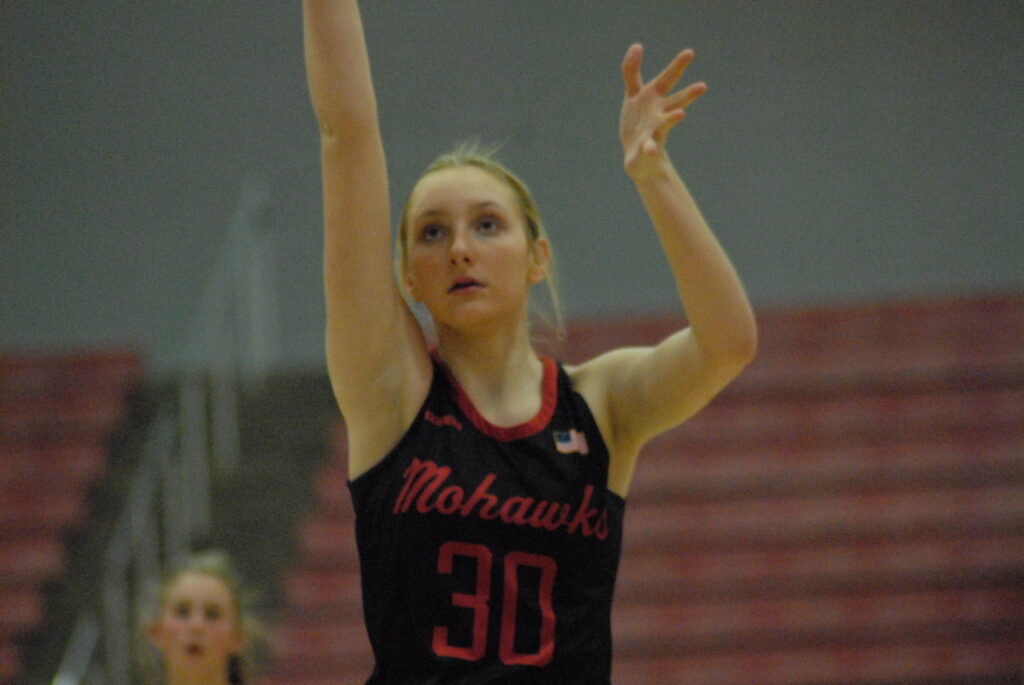 MARIEMONT 31, MADISON 26
Kylie Wells scored nine points and Malerie Bobbitt added eight as No. 6 Madison fell to No. 5 Mariemont 31-26 in Division III sectional action on Monday night at Fairfield Arena.
The Mohawks, who won eight out of their last 10 to close out the season at 16-7, moved out to a 5-0 lead. Madison held Mariemont to no field goals in the first quarter.
Mariemont outscored Madison in the second quarter 17-4 to take a 20-11 lead into the halftime break.
"We came down here, and we didn't shoot very well," Mohawks assistant coach Tommy McGuire said. "At the beginning of the year, we started off hot hitting from the outside, and I think it just fell off. I don't know if it was something we did preparation-wise, but we've got to be more consistent shooting the ball."
Madison fired 11 of 30 (36.7%) from the floor, while Mariemont shot 9 of 39 (23.1%). The Warriors had 10 more offensive rebounds (13-3) than the Mohawks.
Only four points total were scored in the third quarter, and Madison's late surge fell short in the fourth quarter.
"Our energy, our effort and our defense won us a lot of games this year," McGuire said. "It almost got us back in this one just because we had bodies flying all over the floor."
Kendal Spreen and Miller Spreen each had nine points to pace Mariemont (17-6), which moves on to face Madeira on Thursday, Feb. 16, at 6 p.m. at Fairfield.
The Mohawks graduate seniors Ella Campbell and Kate Jett.