WEST CHESTER TWP. — Butler County will see one of its most reveled matchups in Week 5 of the high school football season.
Fairfield (4-0), which is ranked 7th in the Division I Associated Press state poll, heads to Lakota West for a Greater Miami Conference battle that has anticipation written all over it.
Both squads tote explosiveness on the offensive and defensive sides of the ball. Indians senior running back JuTahn McClain is in prime form.
"When he can go 84 yards on third and 33, that helps you just a little bit," Fairfield coach Jason Krause said of McClain. "I think he'd be the first to tell you it starts up front."
The Firebirds (3-1) got another great performance out of running back David Afari last week, and the surging play of freshman quarterback Mitch Bolden has been a plus.
"We've got a good group of guys," Lakota West coach Tom Bolden said. "We're getting a whole bunch better."
Here's a look at around the county for Friday Night Lights: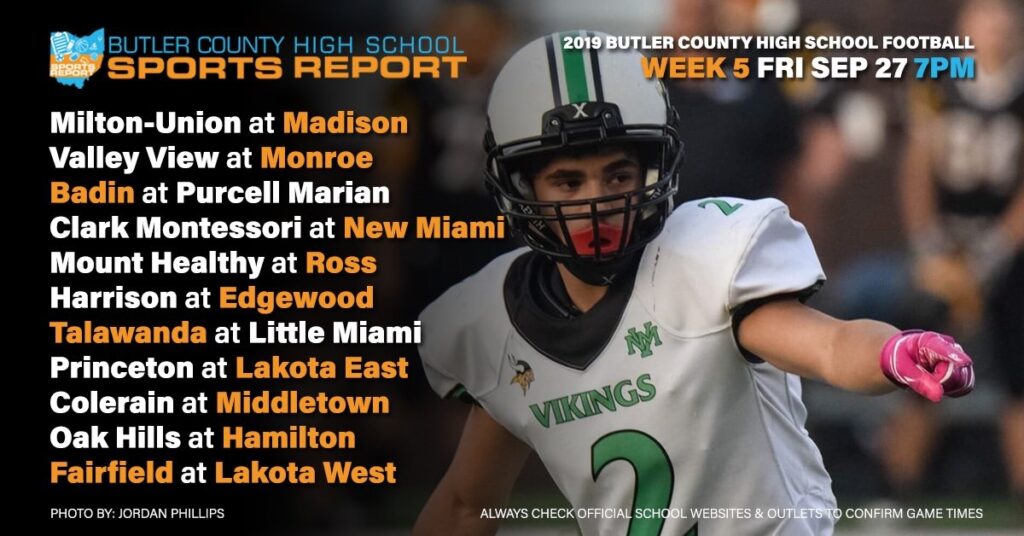 MILTON-UNION (4-0) AT MADISON (2-2) — Both squads kicked off Southwestern Buckeye League play with big wins. Jake Edwards caught two passes for 92 yards and two touchdowns to pace the Mohawks in a 41-14 win over Preble Shawnee, while Quincy Brown threw for 153 yards and three scores. Milton-Union has scored 171 total points, which is the most in the SWBL.
VALLEY VIEW (4-0) AT MONROE (0-4) — The Report's Radio Network heads to Hornet Country for this SWBL showdown. LISTEN LIVE. Monroe has been outscored by its opponents 139-37.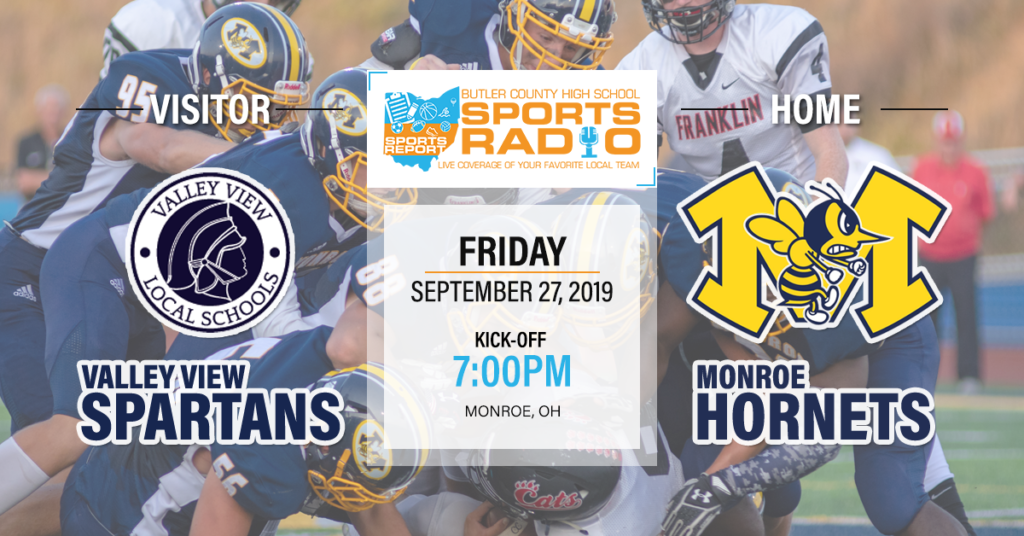 BADIN (2-2) AT PURCELL MARIAN (2-2) — The Rams have hit a stride and won two in a row, with their most recent win against Roger Bacon. Zach Switzer connected 11-of-14 passes for 200 yards and a pair of touchdowns to pace Badin last week. The Cavaliers have lost two in a row.
CLARK MONTESSORI (0-4) AT NEW MIAMI (4-0) — The Vikings, who are ranked 10th in the Division VII Associated Press state poll, are off to their best start in almost four decades. Clark Montessori hasn't scored a point this season.
MOUNT HEALTHY (2-2) AT ROSS (3-1) — The Rams are coming off a brusing 48-10 loss to Harrison last week. They'll be matched up against Owls senior quarterback Brandon Lanier, who is the Southwest Ohio Conference's leading rusher with 544 yards and 5 touchdowns.
HARRISON (3-1) AT EDGEWOOD (2-2) — Lincoln Howell's legs and a stellar defense propelled the Cougars to a 35-0 win over Northwest in their SWOC opener. It's no secret, the Wildcats enjoy the arm of senior quarterback Connor Kinnett — who has thrown for 1,137 yards and 8 touchdowns this season.
TALAWANDA (4-0) AT LITTLE MIAMI (3-1) — This SWOC contest is expected to be a good one. Brave coach Larry Cox and company continue to play consistent football. Talawanda will be going up against Panthers quarterback Brody Reder, who can pass and run the ball. Reder has thrown for a SWOC second-best 600 yards and 8 TDs and has rushed for 485 yards and 9 scores.
PRINCETON (2-2) AT LAKOTA EAST (3-1) — This GMC matchup also has high-quality implications midway through the season. The Thunderhawks have won three in a row, while the Vikings have lost two in a row.
COLERAIN (3-1) AT MIDDLETOWN (1-3) — The Middies hung around against GMC rival Lakota East a week ago, yet fell 21-9. Middletown hosts the Cardinals, who have been relying on the legs of running back MJ Flowers. He ran for 110 yards and two scores in a 23-14 win over Princeton a week ago.
OAK HILLS (0-4) AT HAMILTON (2-2) — The Big Blue have lost two straight and look to redeem themselves against the Highlanders, who have been outscored 121-31 by their opponents.