Area high school girls basketball is nearing postseason play. The OHSAA's Southwest District announced the tournament pairings for all four divisions today, Sunday, Feb. 2.
Division I
No. 2 seed LAKOTA WEST (15-4) plays No. 33 Western Hill (5-15) on Saturday, Feb. 15 at 3 p.m. at Lakota East. The Firebirds are where they're at because of the schedule they play. Lakota West is always primed for postseason action, and it shows. The Firebirds are without a doubt the area's best squad, and sophomore guard Chance Gray helps pave the way with a Greater Miami Conference-best 20.3 points a game.
No. 14 EDGEWOOD (15-5) plays No. 19 Turpin (9-11) on Thursday, Feb. 13 at 6 p.m. at Sycamore. After starting the season 2-2, the Cougars have been rolling on all cylinders. But Edgewood is looking to bounce back from a shocking loss to Talawanda over the weekend. The Cougars will be fine under the leadership of Callie Hunt and Zoe Stephens, who are sitting in the Southwest Ohio Conference's top 5 scoring column.
No. 20 MONROE (11-9) plays No. 11 Ursuline (10-10) on Thursday, Feb. 13 at 5 p.m. at Lakota East. The Hornets are in good hands under the new leadership of coach Chad Adolph. "These girls are invested," Adolph said following the tournament draw Sunday. Monroe has won 5 out of its last 6 contests, making way for an explosive burst into the postseason. But the Hornets' tournament run will have to go through Division I this year.
No. 13 LAKOTA EAST (11-9) plays the Fairfield-West Clermont winner on Wednesday, Feb. 19 at 6 p.m. at Sycamore. The Thunderhawks are playing sound ball, winners of 4 straight. While Lakota East may not have the showstopper, it's the consistency and combination of Madison French, Claire Vogelmann and Bri Harris that could cause some issues during the postseason.
No. 17 FAIRFIELD (9-11) plays No. 9 West Clermont (15-5) on Saturday, Feb. 15 at noon at Lakota East. The Indians rely heavily on the offensive work from senior playmaker Karlee Mills, who averages a GMC third-best 16 points a game. "We've got some tough, tough games coming up as the regular season closes," Fairfield coach David Loper said. "We're counting on that to help propel us come tournament time."
No. 29 TALAWANDA (7-12) plays No. 6 Loveland (17-3) on Thursday, Feb. 13 at 8 p.m. at Lakota East. The Brave starting off rocky, but after the New Year, they've gone 7-4 and are undoubtedly playing their best basketball of the season. Talawanda coach Mary Jo Huismann has her squad prepped for postseason play, and the Brave have built off the momentum of their coach's 700th career victory that was notched in January. Freshman Kylee Fears is the Southwest Ohio Conference's leading scorer averaging over 15 points a game. She's also snagging over 12 rebounds a contest.
No. 31 HAMILTON (4-16) plays the Seton-Sycamore winner The Big Blue beat a 14-4 Edgewood at the beginning of the season. So the capabilities are there. Hamilton has lost 10 straight following the New Year, and it is looking to gain a spark heading into tourney time. Anna Cardwell, who averages 9 points a game, is that spark.
No. 30 MIDDLETOWN (4-16) plays Mercy McAuley (15-5) on Saturday, Feb. 15 at 4 p.m. at Sycamore. The Middies have two playmakers in Keiara Gregory (13.6) and Sa'Mill Calhoun (12.2), who will be key factors from here on out. Middletown looks to use its tough schedule to prep it for tournament time.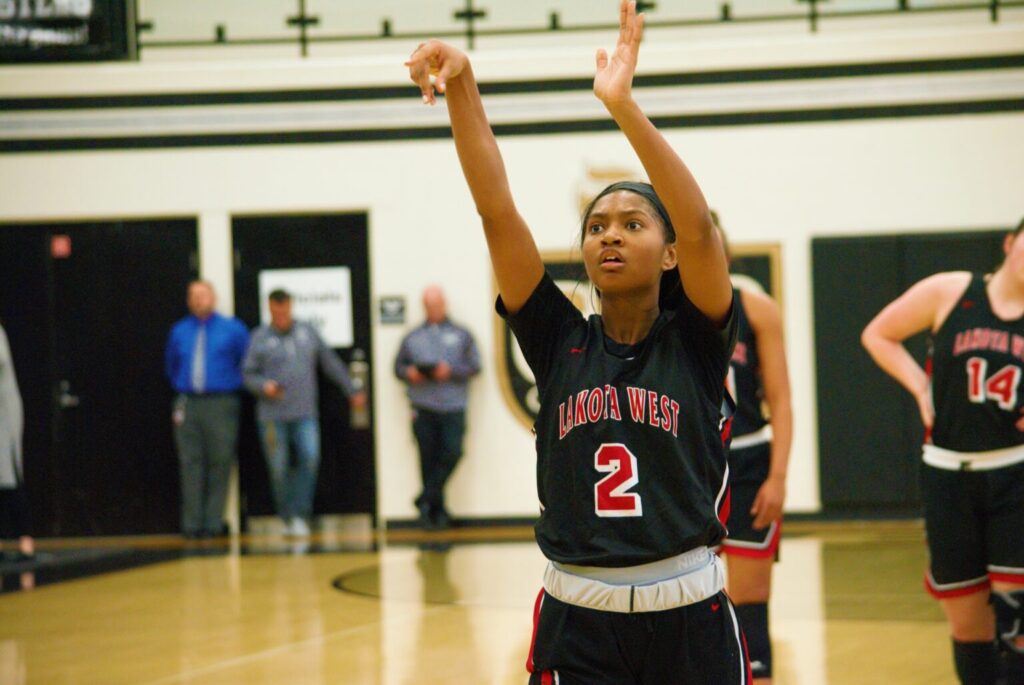 Division II
No. 4 BADIN (12-8) plays the Fenwick-Stivers winner on Tuesday, Feb. 18 at 7:30 p.m. at Lebanon. The Rams have been tested this season, battling through an injury plague. "We just have to keep playing," Badin senior Mickayla Kowalski said after a win against Fenwick on Jan. 11. "We're going to keep fighting, see how the draw works out and go all the way." The Rams are led by sophomore Jada Pohlen's 9.5 points a game.
No. 10 ROSS (4-15) plays No. 7 Oakwood (8-13) on Saturday, Feb. 15 at 11 a.m. at Lebanon. The Rams are doing what they're supposed to be doing under a new head coach, and that's simply get better every game. Ross first-year mentor Ben Buehner has his program going in the right direction down the stretch.
Division III
No. 8 MADISON (11-9) plays the Greeneview-Greenon winner on Tuesday, Feb. 18 at 6 p.m. at Covington. The Mohawks are riding a 5-game winning streak. And at this point of the regular season, that's exactly what you want as a mentor. "We've been able to battle through some tough games," Madison coach Brian McGuire said following a win over Preble Shawnee back on Jan. 23. Senior Kenzi Saunders leads the Southwestern Buckeye League in scoring with 18.9 points a game.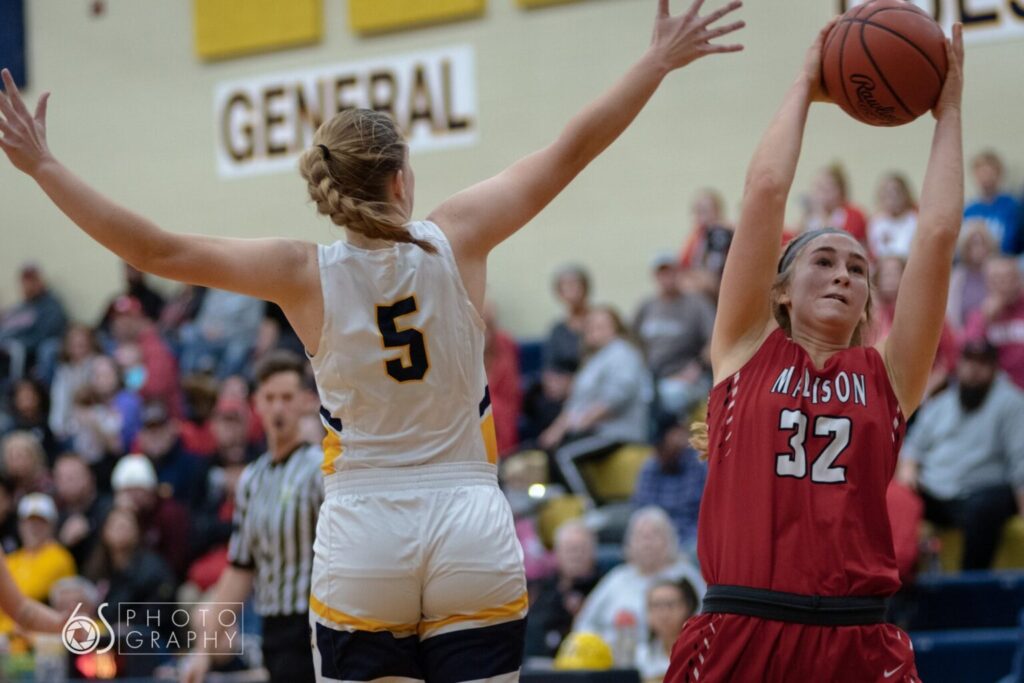 Division IV
No. 8 CINCINNATI CHRISTIAN (4-14) plays the New Miami-Legacy Christian winner on Tuesday, Feb. 18 at 7:30 p.m. at Monroe. The Cougars have had a hard time finding a rhythm this season. There are some bright spots, however. CCS has a leader in junior Lizzie Grooms, who is fourth in the Miami Valley Conference with 15.6 points a game.
No. 12 NEW MIAMI (1-16) plays No. 2 Legacy Christian (14-3) on Saturday, Feb. 15 at 12:30 p.m. at Monroe. The Vikings last week won their first game since the 2017 season. Sounds like a subtle task, but with that win, New Miami is heading into the postseason with the confidence it's been looking for. "These girls haven't quit," Vikings coach Ashley Rison said. "They're a great bunch of girls to be around."