NEW MIAMI — Kierra Ball grabbed an offensive rebound and chucked up a long-range 3-pointer just before the second quarter buzzer sounded.
The New Miami High School freshman drained it, sparking an 18-2 run.
Kadie Davidson scored a game-high 14 points, Seujhali Cottrell had 12, Brooklyn Sandlin had 10 and the youthful Vikings rolled to a 41-18 victory over SCPA on Thursday night.
"Every single one of our kids made a good play," said New Miami coach David Farrish, whose Vikings moved to 2-7 and snapped a four-game losing streak. "We saw some improvement in the second half."
Davidson, a freshman who handles most of the point guard duties, said Ball's buzzer beater sent the Vikings into the halftime break with momentum that carried into the second half.
New Miami led 12-8 after two quarters.
"The first half was definitely rough," Davidson said. "We were in our heads. We weren't really trying to play. We were just running, then throwing it up. When Kierra made that shot, that was a good thing for us.
"In the second half, we talked about slowing it down. That's when we started to get it."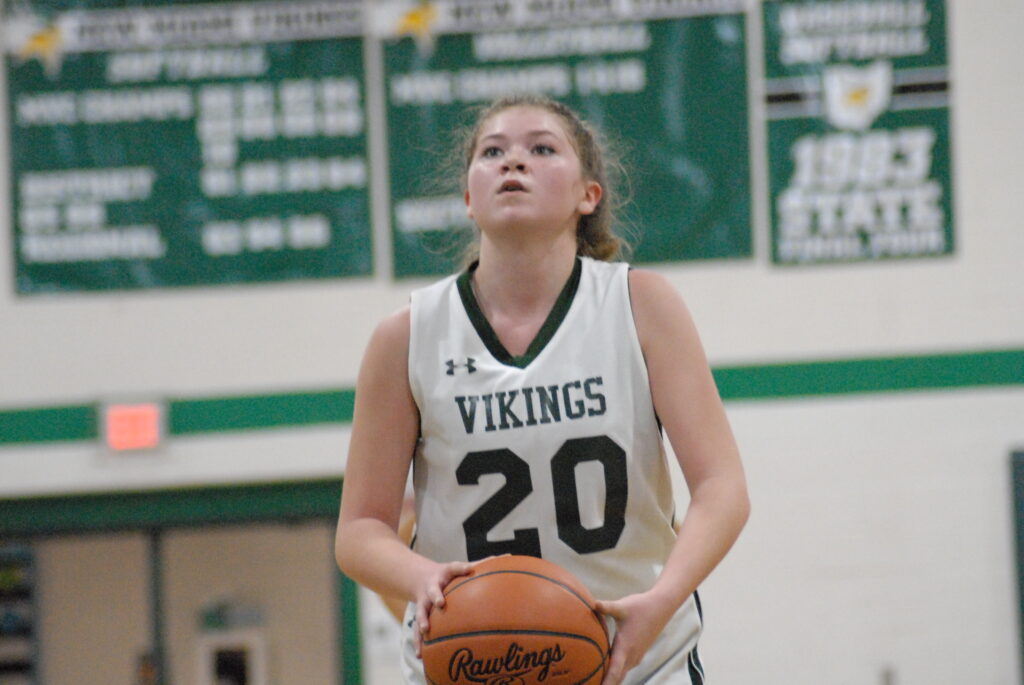 Vikings sophomore Maddie Strong made her presence felt in the rebound department with 10 boards.
"We were a little everywhere in the first half," Strong said. "We all went in the locker room and talked. We said we had to start playing together and get our mind into the game. We started to play how we knew how to play and not play down to anybody's level."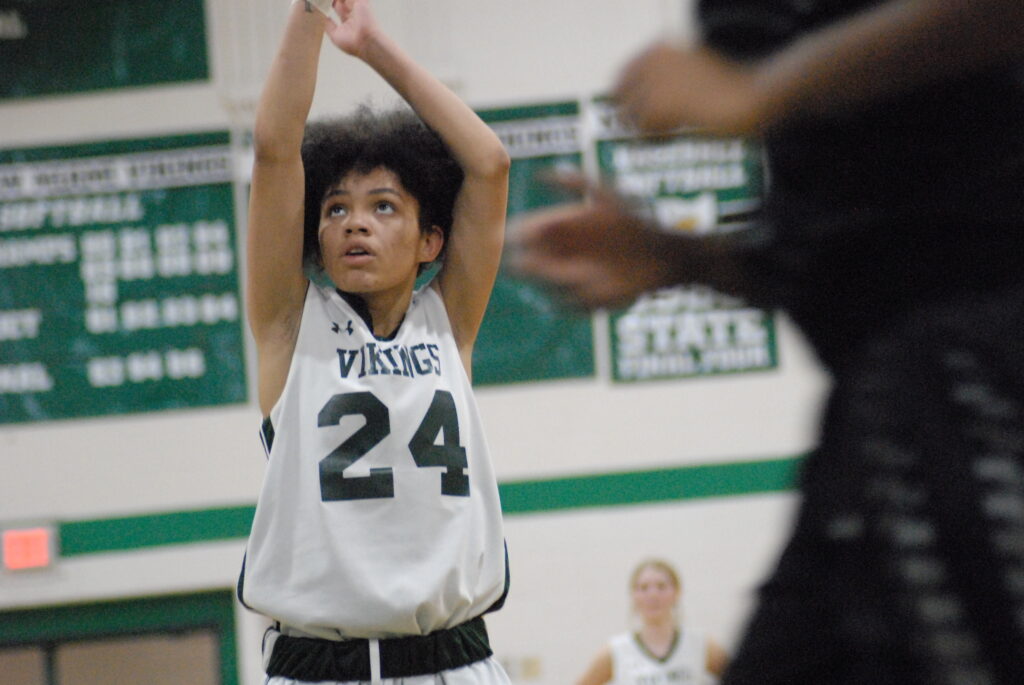 Cottrell's outside shooting in the second half provided the offensive spark for the Vikings. The sophomore drained three 3-pointers and scored all of her points in the final two quarters of action.
Two of Cottrell's treys were part of a Vikings 13-1 run down the stretch that put the game away for good.
"We started communicating more," Cottrell said. "We're really a second half team. That kind of happens with us sometimes, and it showed tonight."
Farrish noted since recently losing lone senior and leading scorer Alexia Ball for the rest of the season due to an arm injury, Davidson's awareness and ability to take control of a game has been key for the Vikings.
Davidson did just that Thursday.
"I don't know where we'd be if she weren't here," Farrish said of Davidson, who returned to the court this season after missing out on her eighth-grade year due to an injury. "She never stops trying. She just takes control."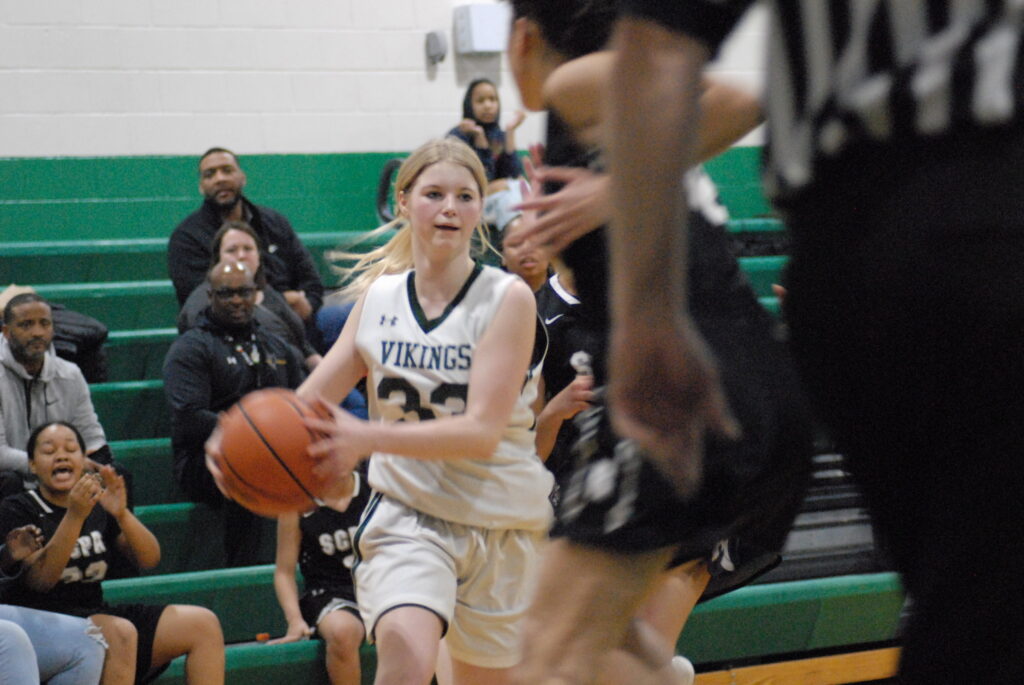 EXTRA MOTIVATION
Farrish said he promised his players something if they'd hit the five-win mark this season.
"I told them they could dye my hair blue," the coach said. "Just to make it fun and add a little extra motivation."
Strong interrupted, "No, he said we could dye it any color. So if we can get three more wins, because he knows we can do it, we get to dye his hair."
New Miami's other victory came against Depaul Cristo Rey (47-40) on Dec. 3.
UP NEXT
New Miami travels to Lockland on Saturday.