MONROE — Bob Mullins made it clear. Moral victories aren't necessarily part of his verbiage. If it's not a win, it's simply not a win.
But the first-year Monroe High football coach strayed away from the notion Friday night.
The winless Hornets hung tough against a high-powered Valley View squad on Homecoming in a 42-20 Southwestern Buckeye League setback.
"We don't believe in moral victories, but I'll tell you this. Our kids played hard, and we got after it tonight," Mullins said. "I'm proud of that. The thing about us is that we're getting better every week.
"I'm thinking that if you go on over there to talk to the Valley View coaches, they'll tell you that tonight we've got a good football team. Our record doesn't show the story," Mullins added.
"We're getting better every week," Mullins continued. "One of our cultural beliefs is that we're going to fight you the whole game no matter what's going on. We don't look at scores and we don't look at records. We look at our own individual assignment and do what we need to do every day. Our job is to get after you. That's what we're going to do every play, and we're going to fight you until the very end."
Valley View and Monroe went scoreless in the first quarter, before it was the Spartans who reeled off the game's first points.
Valley View quarterback Cade Cradlebaugh connected with his receivers on 48- and 64-yard touchdowns in the second quarter to put the Spartans on top 14-0.
Monroe responded with a Collin Deaton 80-yard scamper to pull it to within 14-7 with roughly 5 minutes left to play in the second quarter.
"On the plays we scored, I think we clicked," Deaton said. "It wasn't just me out there at all. On the plays that I scored, our line, our receivers, they all did what they needed to do. Everyone was blocking. It was awesome.
"Obviously you saw that we lost, but we're going out there making sure that we are all doing our assignment the way it is intended, every play," Deaton added. "I see in everyone of us that we're going to see some positive results the next half of the season."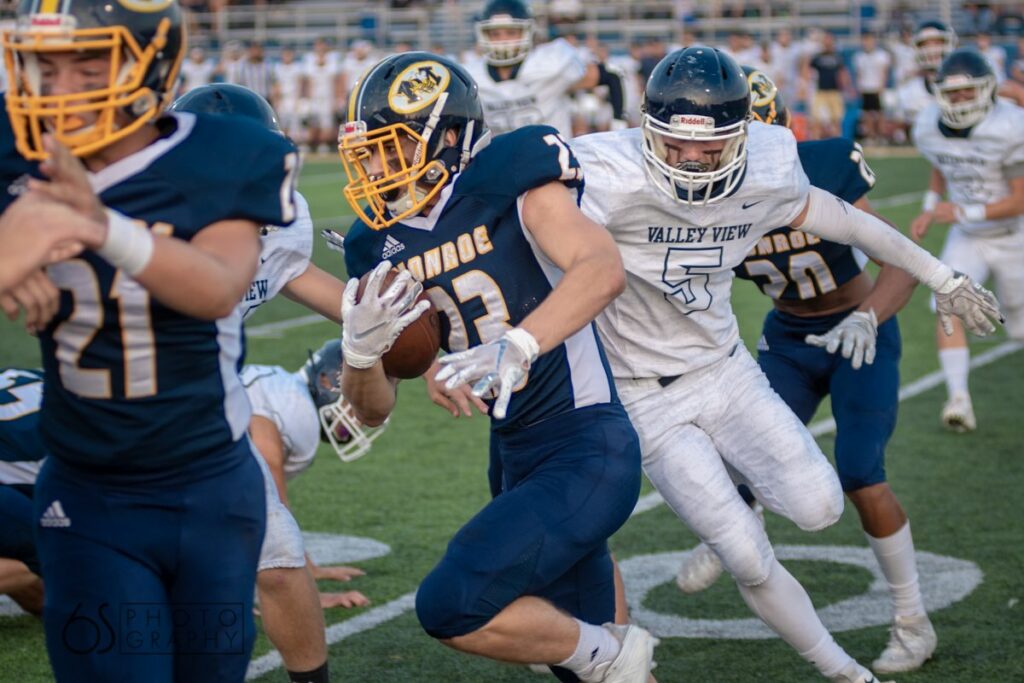 Valley View tacked on two more scores before the half to take a 28-7 lead.
The Hornets pulled to within 28-20 in the third quarter on two long touchdown scampers each by Deaton and TeJean Rice from 90-plus yards. Then Valley View closed it out in the fourth.
"There is no doubt in my mind that these kids in the next five weeks are going to give us everything that they've got," Mullins said. "It's going to pay off for us. I don't know when, but it's going to pay off for us."
Valley View moved to 5-0 overall and 2-0 SWBL, while Monroe slipped to 0-5, 0-2 SWBL.
The Spartans travel to Bellbrook next Friday, while the Hornets head to Eaton.