LIBERTY TWP. — The Lakota East High School boys soccer team went nearly a month stretch without notching a win throughout the regular season.
But a little perseverance, positivity and passion now have the Thunderhawks taking a five-game win streak into their district final matchup against Moeller at Norwood on Thursday.
"We talked during that stretch and how the senior class would want to be remembered," Lakota East coach Jeremy Hilen said. "And the word 'perseverance' came up. Given the outcomes of the games that weren't going our way, they didn't give up. They kept trying to better themselves in practice and stay positive. They found the learning lesson in all of this."
The Thunderhawks started the season off 3-0 before losing three in a row. A 3-1 victory at Summit Country Day on Sept. 17 preceded two ties and four losses for Lakota East.
Then on Oct. 13, the final game of the regular season, the Thunderhawks knocked off Greater Miami Conference foe Fairfield 2-1 to get off the snide.
"When the light switch is on, and you get the momentum back, it makes a little difference," Hilen said. "This team has shown a great deal of perseverance, not giving up and to have faith and have hope. They play the game of soccer and let passion drive them."
Lakota East, now 8-8-2, defeated Ross (3-1), Walnut Hills (2-1) and Milford (4-3) in the postseason to set up its district final against Moeller (13-1-4).
"We've been doing a better job in the midfield winning 50-50 balls," said Hilen, who registered his 100th win at the helm with Monday's victory over Milford. "We've been trying to keep the ball down on the other end as much as we can. We tried mixing some things up in the last game of the season, and it's been working for us."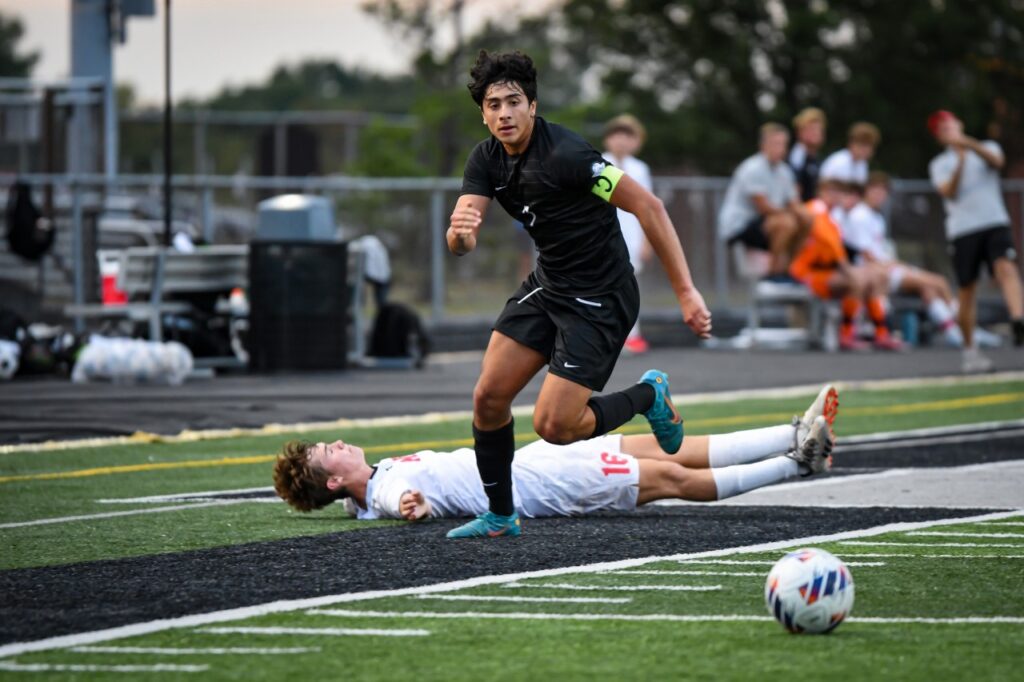 Hilen said with 14 seniors on the roster, "they definitely wanted to extend their season. They definitely got into a position where there's no tomorrow. They relied heavily on the principles that we've been talking about all year and relying on each other and playing as a team. That's all starting to gel and connect."
Senior forward Khaled Eid leads the team with seven goals, and he also has four assists. Senior midfielder Jacob Nguyen has six goals and two assists, while senior defender Gavin Hook has four goals and six assists.
"I make a plan of it each season to talk about how meaningful it is to be a senior and to be a leader," Hilen said. "On the team, you see three other graduating classes go before you. And you kind of bridge those classes to the guys behind them. Of course when time is limited, you're playing against it, and that's when you really get the best versions of our guys. I think that's really helped.
"They really enjoy being around each other, and they enjoy showing up to practices the day after tournament games because they get to hang out on the soccer field one more day," Hilen added. "I think that's something only seniors truly grasp in this type of situation."
Senior midfielder Abrar Siddiqui, according to Hilen, is "someone who doesn't get a lot of stats, but he's someone who plays box-to-box. Abrar has done a fantastic job consistently. The work rate that we expect from our players — he models that."
Senior midfielder Ty Langhorn has been a great spark for the Thunderhawks, Hilen said. Langhorn scored the first goal against Milford on Monday to give Lakota East the early momentum.
"He doesn't have a lot of goals, but he certainly helped us get that jump," Hilen said of Langhorn.
Hilen said he's been impressed with his squad's backline, specifically senior defenders Brian Perez and Austin Kaiser.
"Those were spots we really weren't sure about going into the season," Hilen said. "Those guys are coachable and love being around the game."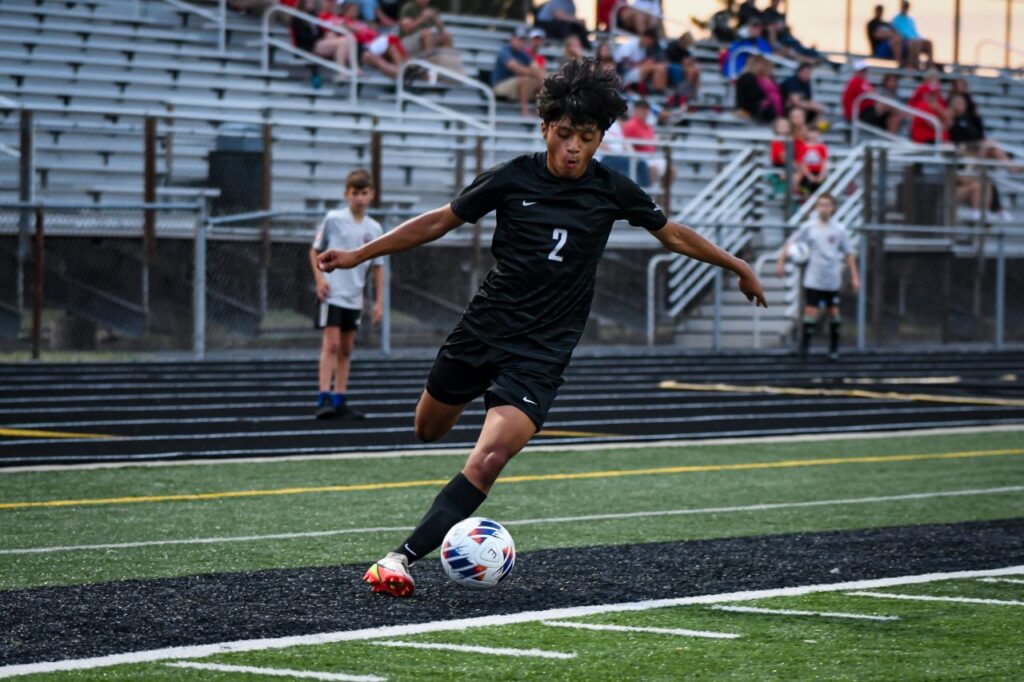 Senior goalkeeper Kobe Foster has done the majority of the work in the net for Lakota East.
"Soccer is such an interesting sport," Hilen said. "Throughout the season, you can sort of say that the ball really wasn't bouncing our way. We were just unfortunate with momentum in some of our games.
"When you have a bunch of teenagers who aren't on the right side of that momentum, they could have easily thrown their hands up and quit," Hilen added. "Our guys know that they should never give up on their goals. They haven't. They're believing in each other right now."