OXFORD — The Talawanda High School football team got an unfriendly reminder Friday night that the rebuild process is in play for the 2023 season.
The Brave suffered a 49-0 loss to Fenwick in their home opener.
The Falcons (2-0) took the opening possession down the field which culminated in a Connor Schmuelling 1-yard touchdown run.
From that point on, it was all Falcons.
Fenwick scored touchdowns on their next six possessions — including two more by Schmuelling — to go up 49-0 at halftime.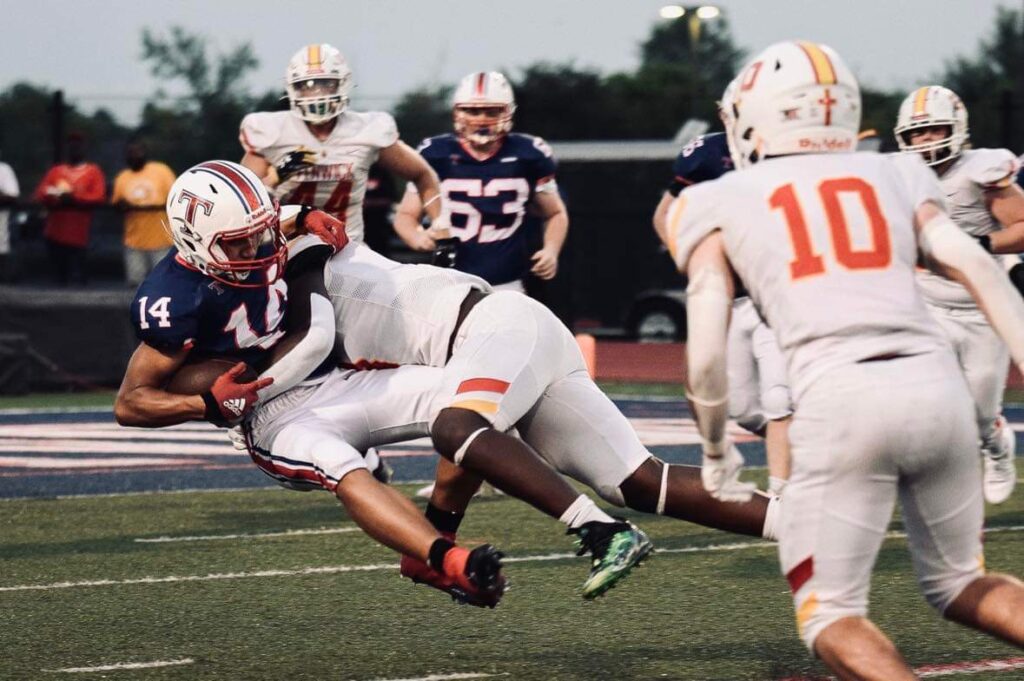 "Not much," Fenwick coach Mark Mueller said when asked if there was anything he didn't like from the performance of his team. "We basically got out on the field once this week, so I thought with all that adversity that our kids came out and performed well tonight."
Talawanda opened the second half with an 8 minute, 12 play drive that came up short on fourth and 4 on their own 32.
Overall, the Brave out gained the Falcons in the second half 105-46, but it wasn't much consolation to first-year Talawanda coach Andy Stuckert.
"We're a very young team, but that's no excuse," Stuckert said. "We have to be better disciplined and that falls on me."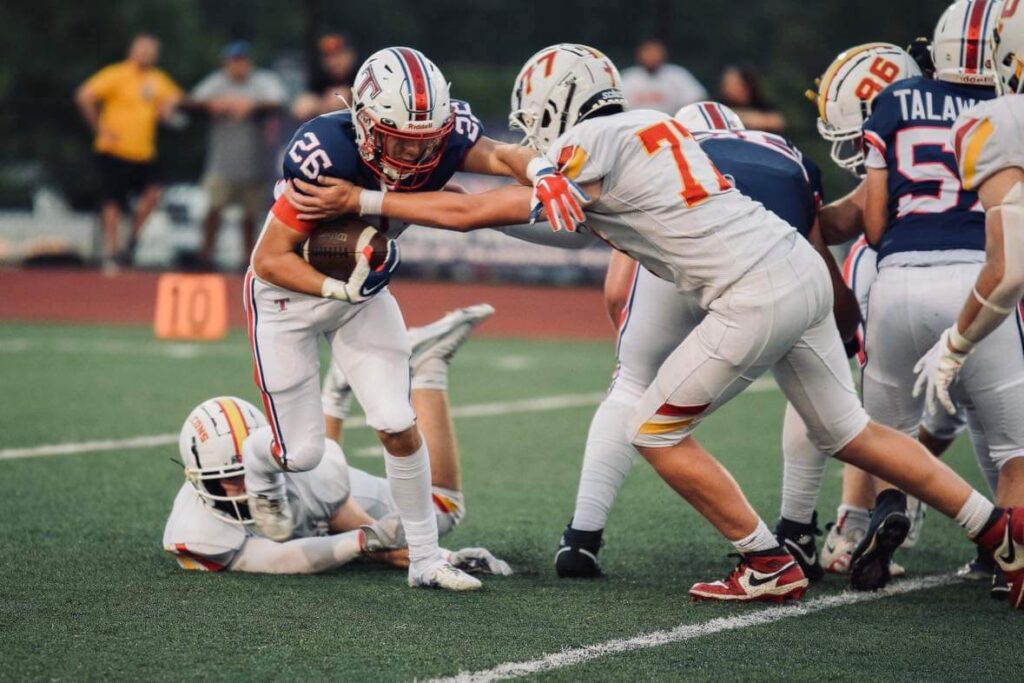 The Falcons' Jordan Vann added 67 yards and two touchdowns of his own to go along with Schmuelling's three touchdowns and 69 yards to lead the way for Fenwick.
Talawanda's Lance Cantrell ran for 61 yards, and Brayden Douglas caught four passes for 40 yards.
The Brave take on Eaton next week at Eaton, and Fenwick has Monroe at home.