COLERAIN TWP. — The Colerain Cardinals had not lost to a Greater Miami Conference opponent since October 3, 2008 when Tom Bolden was at the helm. That's 87 games.
That streak came to an end behind the Bolden led Lakota West Firebirds in a 10-0 West victory.
"I told them, I said you've got a chance to have quite possibly the greatest game in Lakota West history," Bolden said. "'I told them, 'you got a chance.' We talked about it all week; we didn't run from it."
The Firebirds were up to the 12-year challenge and as Bolden said, they definitely didn't run from it.
The first half was mired in a 3-yards and a cloud of rubber pellet dust fought in the trenches to a 0-0 score into halftime.
Midfield was a no-man's land through the first half and much of the third quarter. Colerain didn't cross the 50 until the nine-minute mark of the third quarter and West ventured into Colerain territory once through the first half.
"I'm so proud of our kids. Our defensive staff, phenomenalgame plan," Bolden said. "Offensively we were terrible. They (Colerain) had a lot to do with that."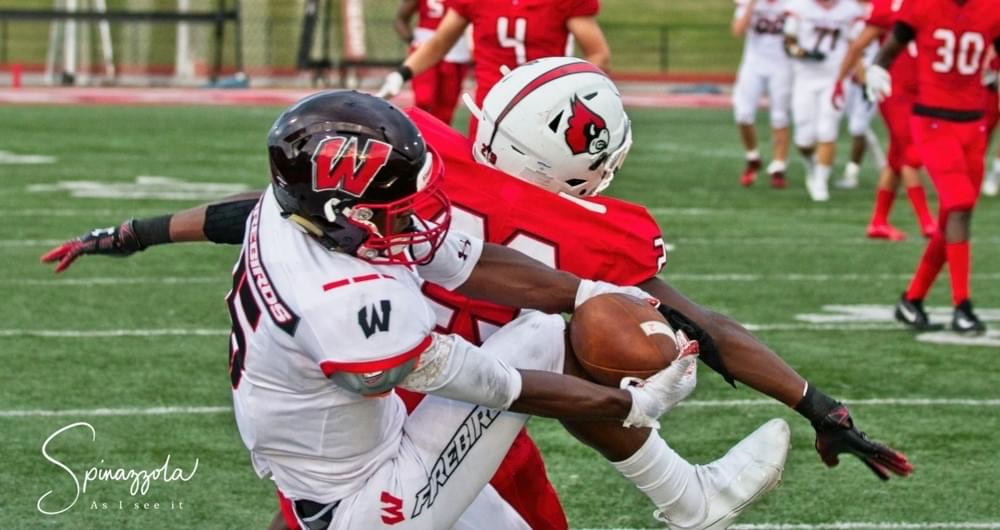 Late in the third quarter, the West defense smothered a Colerain punt attempt and took over on the Colerain 9-yard line resulting in a 21-yard field goal by Matthew Howard. That gave the Firebirds a 3-0 lead, and then Aden Miller happened.
"Aden's a football player. He reminds me of the great ones I've had in the past," Bolden said.
The Firebirds fed Louisiana transfer and Ohio State bound Jyaire Brown on four straight plays for 17 yards, which set up a 19-yard touchdown run by Miller to push the Firebirds up 10-0.
"When I see endzone I'm about to get in there," Miller said.
"He plays both sides of the ball. He's just a junior, he's a phenomenal football player. Just a smart football player, tough, strong, all the stuff you need," Bolden said.
Late in the fourth quarter clinging to a 10-0 lead and the Firebirds needing a stop, Miller intercepted a Tyler Prather pass that ended any chance of a Cardinal comeback.
"Shoutout to coach Gray he's been preaching defense all week and whatever he puts into the game plan we execute," Miller said.
"He's been preaching all week about the chance to make history," Miller added. "They haven't been beat in 20 years so we went in there with the mindset that we had to be the ones to do it."
"Hats off to (Colerain coach) Shawn (Cutright) and those guys, love them all dearly — those kids, players and the fans," Bolden said of his old squad. "Damn, that's special, that was awesome."