FAIRFIELD — In a Greater Miami Conference matchup on Saturday night, the Fairfield High boys basketball team took home a 62-47 victory over conference foe Middletown. 
A back and forth first half saw the Middies claw back to tie the game at 20-20 before the half ended. But Fairfield would take a 27-25 lead into the break. 
Junior Logan Woods led the way for the Indians with 22 points, along with Deshawne Crim's 17 points.
"We play a brand of basketball where we give them a lot of freedom," Fairfield coach DJ Wyrick said. "It's not him (Woods) forcing shots, it's our guys looking for him. He does a good job of moving without the ball, and just from that standpoint he's going to get some looks because he's a good player."
It was when Woods was able to convert on a ferocious dunk that the Indians took the momentum and started to pull away. Shooting 46 percent from the field and 78 percent from the free throw line, Logan was on his game. 
"Before the game, I always put up game shots and always make sure my shot is hitting," Woods said. "I felt that energy and I was able to knock down shots."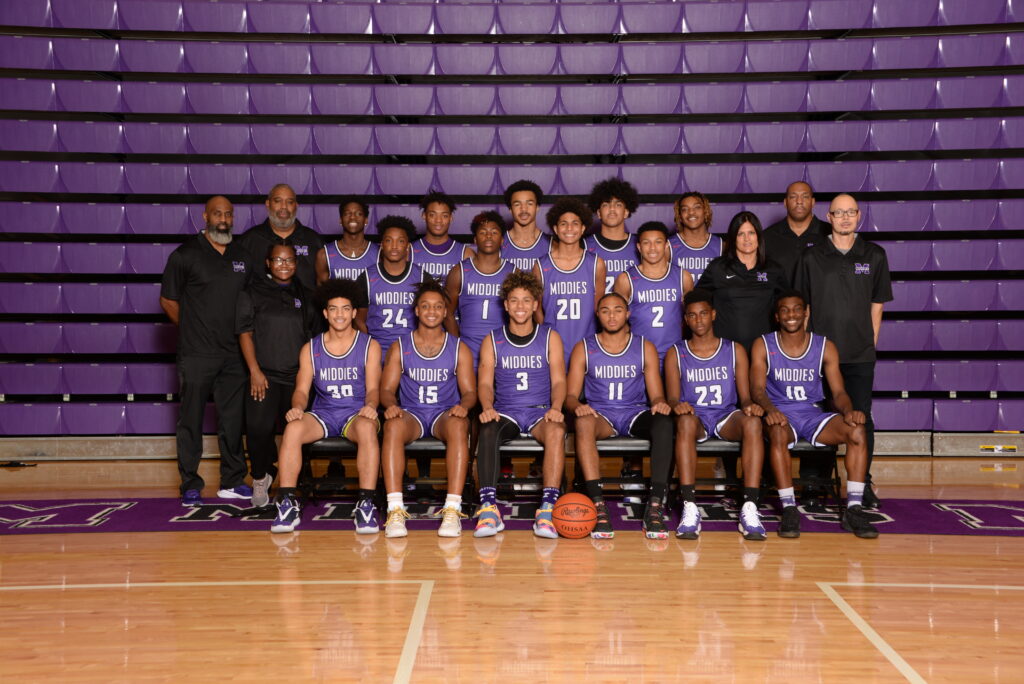 Middletown was able to get some solid contribution off the bench from senior Johrdon Mumford, who scored 10 for the Middies.
"We are a sum of all of our parts," Middies coach Darnell Hoskins said. "When we are playing unselfish, when we are playing as a team, collectively, we can be very effective.
"Some nights different guys are going to lead us," Hoskins added. "I look for consistency, an equity share of the scoring — that's the way basketball was intended to be played." 
Fairfield went on a 9-0 run to start the fourth and never looked back, eventually sealing the win. 
"We just need to continue to get better on a daily basis," Wyrick said. "It's hard to do that with a young team, but they are starting to see that."
Fairfield improved to 2-3 overall and 2-0 in GMC play. Wyrick spoke about who he will need to step up to get to a conference title. 
"What goes unnoticed because he had three points is Aamir Rogers — 12 rebounds, 6 offensive rebounds, those are extra possessions that he's created for us, which really impacted the game," Wyrick said. "He needs to continue to play at a high level."
Fairfield will look to get to the top of the division on Tuesday, Dec. 22, as the Indians take on Princeton at home, while Middletown (0-3, 0-2 GMC) will try for win No. 1 on Tuesday, Dec. 29 at Colerain.
Middletown 13 12 11 11 — 47
Fairfield 18 9 16 19 — 62
Middletown (0-3) — Brown 2 0 5, Hall 3 0 7, Williams 3 0 6, Thompson 1 4 6, Conley 1 2 4, Risheberger 0 1 1, Mumford 4 1 10, Blake 3 0 6, Bailey 1 0 2. Totals 18 8 47.
Fairfield (2-3) — Crim 5 5 17, Murphy 2 0 5, Woods 7 7 22, Rogers 1 1 3, Coney 4 1 9, Pope 2 0 6. Totals 21 14 62.
3-Point Goals — M: Brown 1, Hall 1, Mumford 1; F: Crim 2, Pope 2, Woods 1, Murphy 1.