HAMILTON — The Talawanda High softball team followed through with its swing on Tuesday.
Brave senior Ashley Earick kept it consistent in the pitcher's circle, and visiting Talawanda scored in six of seven innings to boast a 13-5 victory over Butler County foe Hamilton.
"For us to have a complete, seven-inning game — that's something we've been talking about for weeks now," Brave coach Scott Davie said. "That's what we're trying to build towards. Today was a good one."
Talawanda has won three out of its last four contests in moving to 6-10 overall.
The Big Blue, who fell to the Brave 4-1 at Talawanda back on March 26, dropped to 9-11.
"Our first three batters of the game score and then we kind of lost focus a little but," Hamilton coach Steve Heckman said. "I think we sort of thought it was just going to happen or fall into place.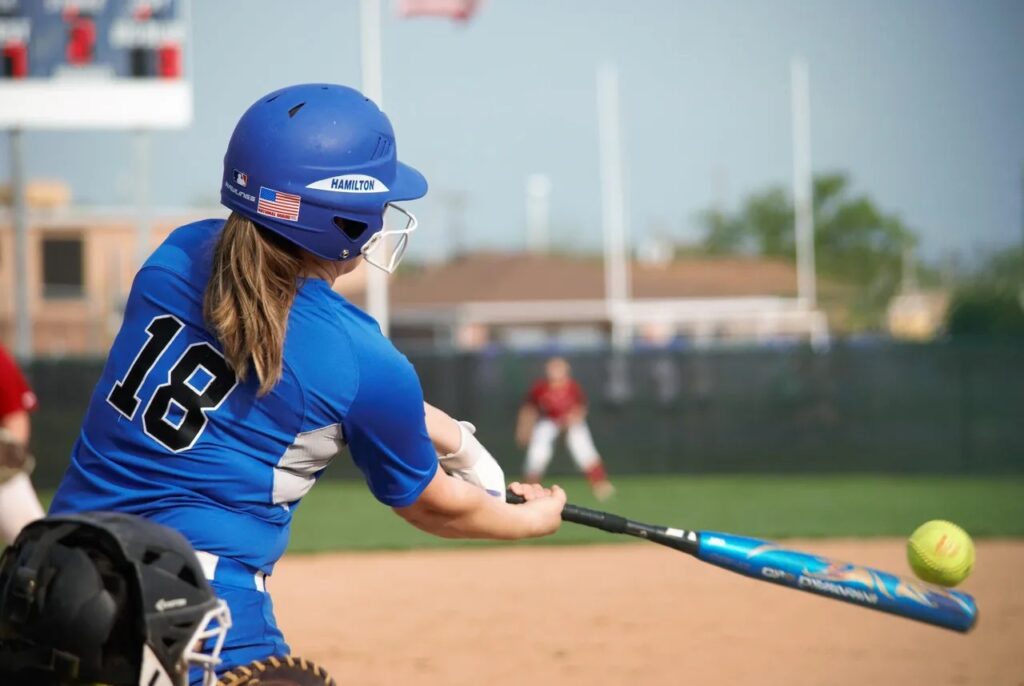 "We had some not-so-good at-bats," Heckman added. "And defensively, I don't think we got a lead-off out all night. That's just the way it goes."
Every Brave lead-off batter came across the plate except for the sixth inning. Maggie Pierce led the way for Talawanda offensively by going 3-for-4 with four runs.
Earick struck out eight batters and went 3-for-5. Chipping in offensively for the Brave were Rachel Dsuban (two doubles, two runs), Sophie Pierce (two runs) and Britney McIntosh (two runs).
Big Blue's first three batters came across the plate to take a 3-1 lead heading into the second inning. But the Brave began piecing together its offense the rest of the way.
"I liked that we scored runs in six of seven innings," Davie said. "I liked that we didn't strand many runners on base. We strung some hits together and we picked each other up pretty well. It was nice to see everyone get the chance to contribute today.
"We didn't have a great defensive first inning," Davie added. "But for us to bounce back the way we did, I liked where we were at today. Yeah, it might be just one win, but it sure is a step in the right direction."
The youthful Big Blue were led on offense by sophomore Lilli Hilsercop (2-for-4, two runs). Hamilton's lone seniors Hailey Reynolds (triple, run) and Mya Halcomb (two walks, run) also chipped in.
"We're young, but this is game 20. Nobody is a freshman anymore," Heckman said. "We know what's going to happen, but we just have to be ready for it. Our energy was good, but the key hit we need just doesn't come early enough.
"At this point, all we're hoping to do is get better, and there are games that we've gotten better," Heckman added. "Then there are set-back games. I know our girls want to do well. Right now, it's just knowing what it takes to get there and how to get there."
Abigial Weschler started things off in the pitcher's circle for the Big Blue, and Mallory Davis finished it off. Hamilton hosts Lakota East on Wednesday at 5 p.m.
Talawanda travels to Northwest on Wednesday at 5 p.m.
Talawanda 1 3 3 1 4 0 1 — 13 12 1
Hamilton 3 0 0 0 2 0 0 — 5 5 4
Winning Pitcher — Ashley Earick (T); Losing Pitcher — Abigail Weschler (H)
Email your high school sports scores to this reporter at info@BCHSSReport.com or Tweet to @BCHSSReport.