ROSS TWP. — The Ross and Monroe High boys basketball teams were searching for a bounce-back win.
Both suffered humbling losses over the weekend, but it was the host Rams who took full advantage of a Butler County non-conference postseason tuneup on Tuesday.
Max Stepaniak scored 14 of his game-high 16 points in the first half, and Ross stormed out to an 18-8 first-quarter advantage on its way to a 54-34 victory.
"This was a big win," Ross coach David Lane said. "I told these guys that they had to do whatever they had to do to come out and get ready. And they responded. I'm very proud. That's two games in a row where we came out and it showed on the scoreboard in the first quarter."
Ross moved out to a quick lead against Badin on Saturday before falling victim to its County rival 53-37.
The Hornets traveled to Wyoming on Saturday, suffering a 57-32 setback. That loss snapped Monroe's 5-game win streak.
"The reality of the situation is that [Ross] was able to do what they wanted to do better than what we wanted to do," Monroe coach Aaron Horne said. "Unfortunately, I'm not really surprised what they threw at us. We knew that they wanted to run out in transition. We really struggled to get back and let them get over the top to get easy scores early to create some separation.
"Traditionally we do a good job of keeping the ball on one side of the floor and not letting guys drive it to the middle," Horne added. "Once again, if you look at the first half, they were able to direct drive it to the rim repeatedly on us, which is something that we don't do.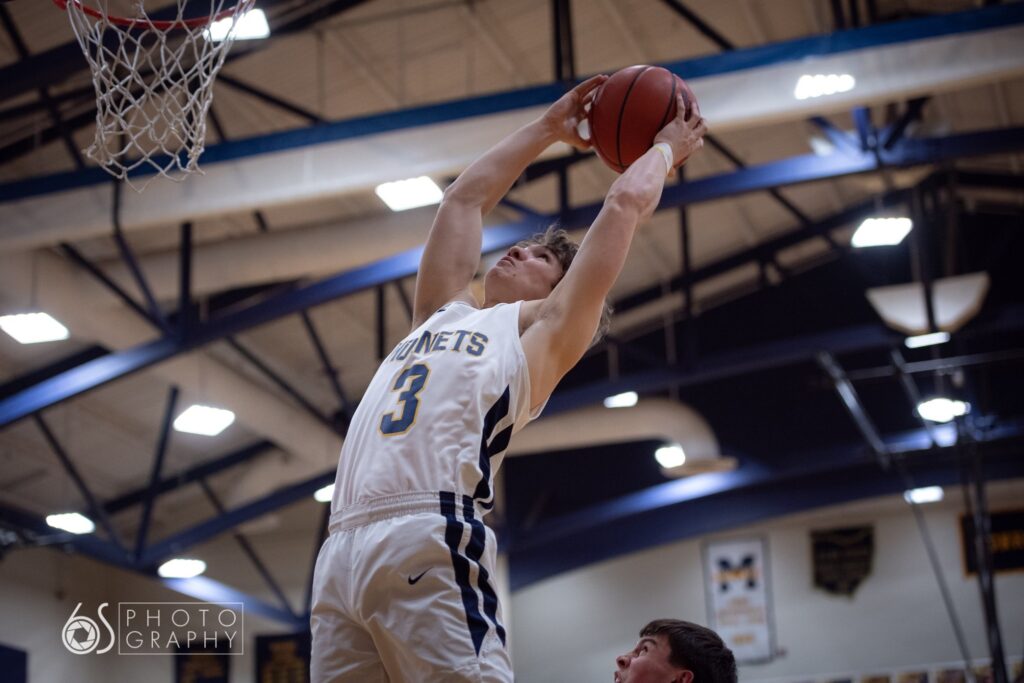 "I don't think we were disappointed in shot selection," Horne continued. "It's a credit to the big kid, Stepaniak. He alters things just by his presence. I think early we weren't willing to attack him. Which in the second half, I think our guys were up for the challenge."
Sam Nunn had 11, Cole Gronas 9 and CJ Boze 7 for the Rams, who took a 33-16 lead into the halftime break.
Sam Jeffers led the Hornets with 11 points, and Will DeBord had 8.
Ross (14-6), which has won 5 out of its last 6, hosts Talawanda on Friday and then travels to Madison on Saturday to wrap up the regular season.
Monroe (13-8) welcomes Bellbrook on Friday to close out its regular season.
Monroe 8 8 5 13—34
Ross 18 15 10 11—54
Monroe — DeBord 2 2 8, Deaton 1 1 3, Taylor 1 0 2, Alfrey 1 0 2, Jeffers 4 3 11, Zumbiel 2 0 4, Turner 2 0 4. Totals 13 6 34.
Ross — Gronas 4 0 9, Boze 3 1 7, Nunn 4 2 11, Lakes 1 0 3, O'Connell 2 1 6, Stepaniak 6 3 16, Dean 0 2 2. Totals 20 9 54.
Three-point goals — M: DeBord (2); R: Gronas (1), Nunn (1), Lakes (1), O'Connell (1), Stepaniak (1).