ST. CLAIR TWP. — Tanner Smith knew it was eventually going to come around for the Ross High School baseball team. And, well, it's here.
Smith tossed five innings of two-hit ball, the Rams collected 12 hits at the plate and Ross secured its third victory in a row with a 5-1 triumph over Southwest Ohio Conference and Butler County rival Edgewood on Monday.
"We've been waiting for this to happen. We're moving ahead right now," said Smith, who appreciated his teammates' performance at the plate. "We were hitting line drives and hitting it hard — that helped out a lot. CJ Boze hit three rockets to the same spot out there in the outfield. We all were on it. It was a good team win, executing everything pretty good. … Today was the best I've ever felt out there."
The Rams are now 4-2 overall and 3-0 in the SWOC. The Cougars fell to 4-5, 2-2 SWOC.
"SWOC games are what we focus on," Ross coach Ben Toerner said. "That's a good team win — a very competitive game. We love playing these types of games.
"The way Tanner come out, it really set the tone," Toerner added. "I won't say that once we got on the bus here we were going to win. But the way Tanner was throwing kind of put us all at ease. We got the bats going and played some good D behind him. The way our starting pitchers have come out really says how we're going to play that day."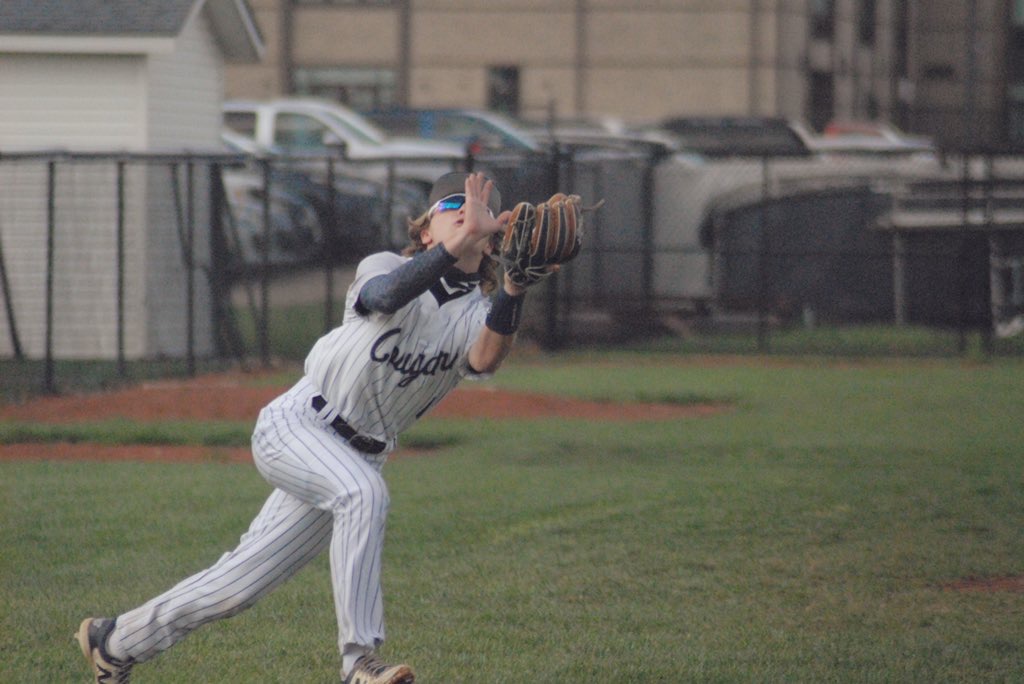 While Smith only struck out three batters, the senior got plenty of support out in the field. At the plate, Austin Burns, Brayden Fraasman, Joe Schottelkotte and Smith all had two hits apiece for Ross. Schottelkotte knocked in two RBI.
The Rams grabbed two runs in the third and two more in the fifth before tallying its final run in the seventh.
"Even though we're a young team, things are really starting to click in every part of the game," Toerner said. "We've been using that underdog mentality. We've had a lot of success as a program recently, but people playing right now don't have district titles. We are not rolling back a bunch starters from a really successful team. We're going to have to make our own marks. So we've just decided that we're going to be the underdog, which has helped us go out and compete."
Senior Connor Kenney knocked a double to start off the bottom of the fifth and later came around to score, giving Edgewood its only run. Jack Lange had the other hit for the Cougars.
"I felt like (Ross) threw the ball really, really well," Edgewood coach Ralph Lunsford said. "Tanner Smith just got up there and threw it right at us. He got the best of us. Defensively, I thought we were pretty solid. We had a couple of baserunning miscues, and when you only get two hits, those can't be good."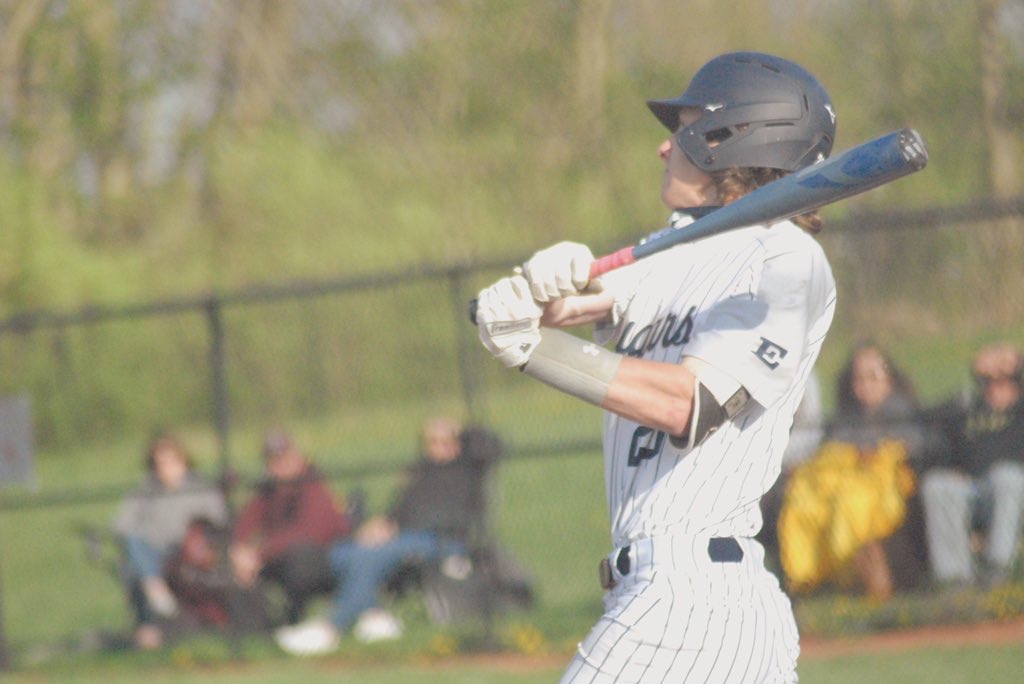 Lunsford said a tough loss to Ross is better than the 27-1 win the Cougars had against Mount Healthy last week.
"I wasn't sure what kind of team we were going be," Lunsford said. "That team you saw tonight though, I think we're going to be all right. I'm not much of a moral victory guy at all — especially against Ross. They're one of the premier teams in this league. So you want to compete on that level, and you know Benny (Toerner) is going to do a great job. They're going to be coached well and fundamentally sound. And they were.
"For us, it's been a maturation process," Lunsford added. "Even though we got beat, I thought we grew as a team today."
Ross hosts Talawanda on Wednesday, while Edgewood travels to La Salle on Tuesday.