NEW MIAMI — Jared Lee wasn't quite sure what to expect when he was tapped New Miami High School's boys basketball coach four years ago. It was the first-ever head coaching position for the Taylor High School graduate.
"It was definitely an interesting time then," Lee recalled. "Things were sort of like how they are this year in a sense that we're getting ready to graduate a slew of seniors.
"But all I kept hearing about was this group of middle school players coming up to the high school level," Lee added. "You couldn't go anywhere around the Village without hearing about them. They were packing the gym during eighth grade basketball games."
That junior high New Miami team went an unbeaten 18-0 during the 2016-2017 campaign. And the result was indeed evident due to the type of talent the Vikings had cooking.
"Right there is when I instantly knew what kind of excitement these 13 and 14 year-olds were going to bring to this area."
The thrill back then revolved around the highly-touted trio of current seniors Jordan Robinette, Trey Robinette and Deanza Duncan.
It remains the same now.
"They simply knew how to play the game of basketball then and the success on this team continues to show to this day," Lee said, as those three standouts and the rest of the Vikings take aim at powerhouse Tri-Village on Saturday in a Division IV district final contest at Vandalia Butler.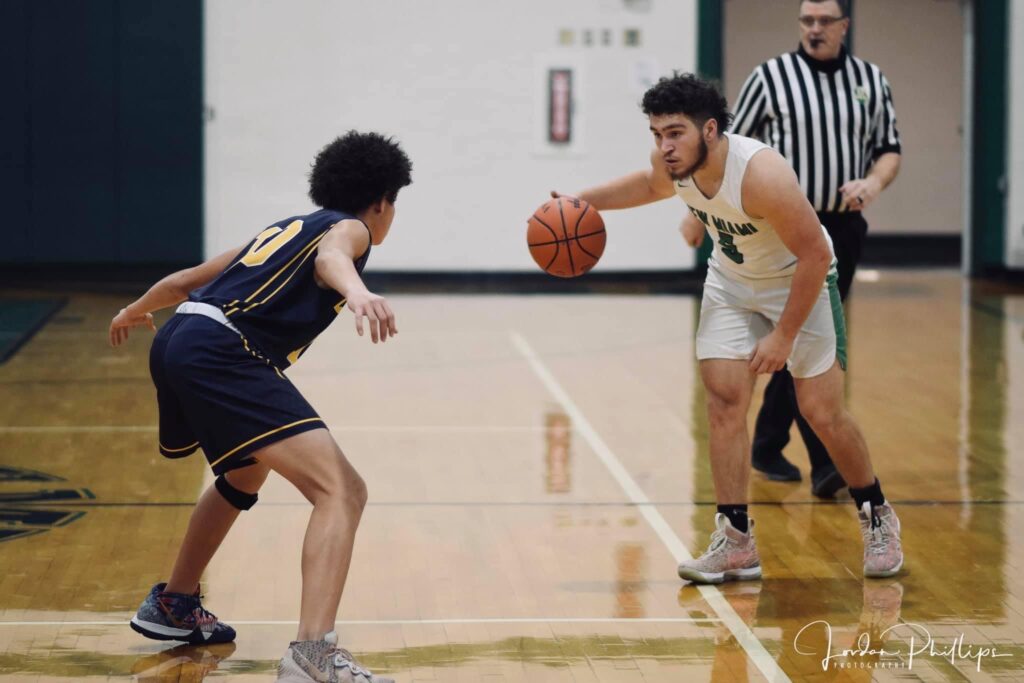 TRUSTING EACH OTHER
Lee said he really hadn't committed to putting a set starting five on the court when he first took over the New Miami program. He and New Miami assistant Kevin Lakes had that conversation plenty.
"We wanted to give everybody a chance to prove themselves," Lee recalled prior to the start of the 2017-2018 season. "The freshman class, which was quite impressionable, immediately gave us the mindset that they were going to be a big part and ultimately get the majority of playing time.
"Some of the kids came to understand that."
Seniors Donovan Howard and Brandon Ciavarella were a predominant factor in the Vikings' success then, and they're still providing a boost today.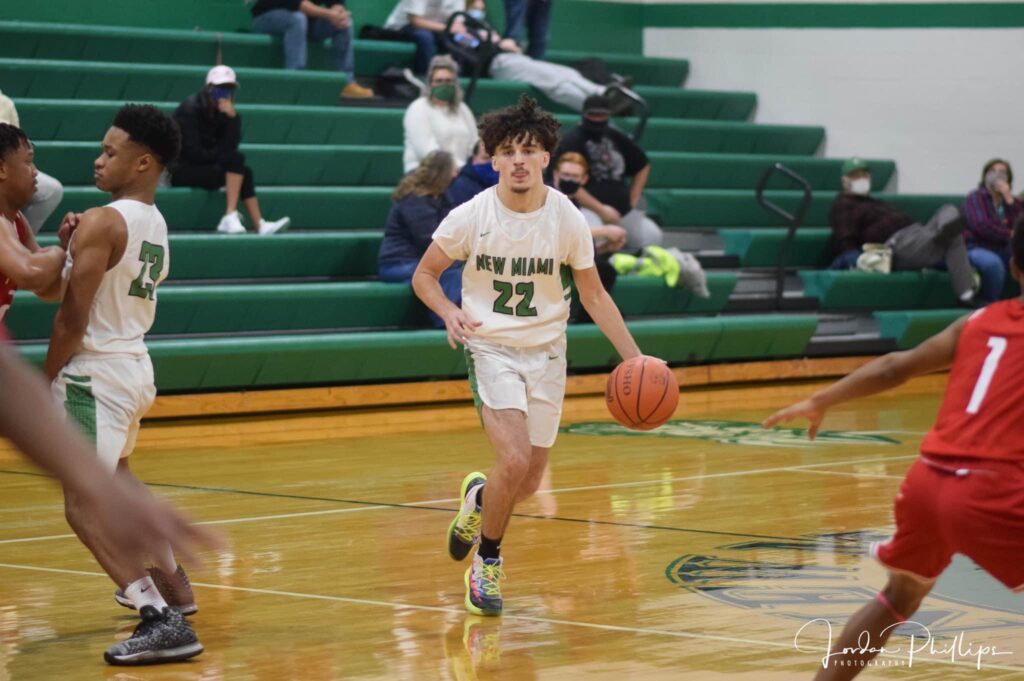 "That's something that I give all those guys credit for," Lee said. "They have a lot of talent and have worked really hard at getting better at the game."
While the two Robinette brothers, who are not twins, and Duncan have the tendancy to light up the scoreboard on any given night, Lee noted that "there's only one ball — which is the bad thing about it."
The coach said they had to learn to trust each other — and the process.
"They had to understand that there are certain times certain people on the court need to have the ball," Lee said. "They just had to start learning to trust each other. They knew they had to get the ball in the right hands at the right time."
The Robinette brothers and Duncan have started every single game for the last four seasons, except six. That's out of 93 total games.
Jordan Robinette had some hamstring issues this season and had to sit out five games. Duncan missed a game as a sophomore and had to sit out with a 102-degree fever.
"We've had our bumps and bruises, but they've been resilient," Lee said.
So resilient that each of the three surpassed the 1,000-point mark in only their junior seasons. Duncan became New Miami's all-time points leader earlier this season.
"The best part about coaching basketball is getting to know our players," Lee said. "You tend to get pretty close to them and know that they are very similar yet very different in some ways.
"It's neat to see them play off each other," Lee added. "Sometimes that can be good, and bad. New Miami is a family, and we have our blowouts every so often, but it all builds up to the days we get to celebrate.
"We always joke around about some of the crazy shots our guys take," Lee continued. "But like I said, you get to celebrate with them in their successes on the court. They have fun. And if you can't have fun doing it, why even do it at all."
IN THE KNOW
The current New Miami senior class went 7-16 as freshmen, but have gone 51-19 since.
Deanza Duncan has averaged 18 points a game in his high school career, while Trey Robinette and Jordan Robinette each average around 14 points a contest.
The Vikings have won at least two postseason games in each of the last three seasons.