MADISON TWP. — Ella Campbell made it known that the Madison High School girls basketball team likes to loosen up with a dance party prior to hitting the hardwood.
The Mohawks danced Monday night.
Campbell regulated things offensively in the early going, junior Kylie Wells scored a game-high 17 points and Madison went on to beat Preble Shawnee 48-38 in non-conference action.
"We were really ready from the get-go," said Campbell, a senior guard. "We had high energy and dancing in the locker room — just getting ready to go out there and have fun. I think when we focus more on having fun and just playing hard, everything kind of falls into place.
"We work really, really hard no matter what," Campbell added. "If you always focus on working hard, it will eventually get your shots to fall."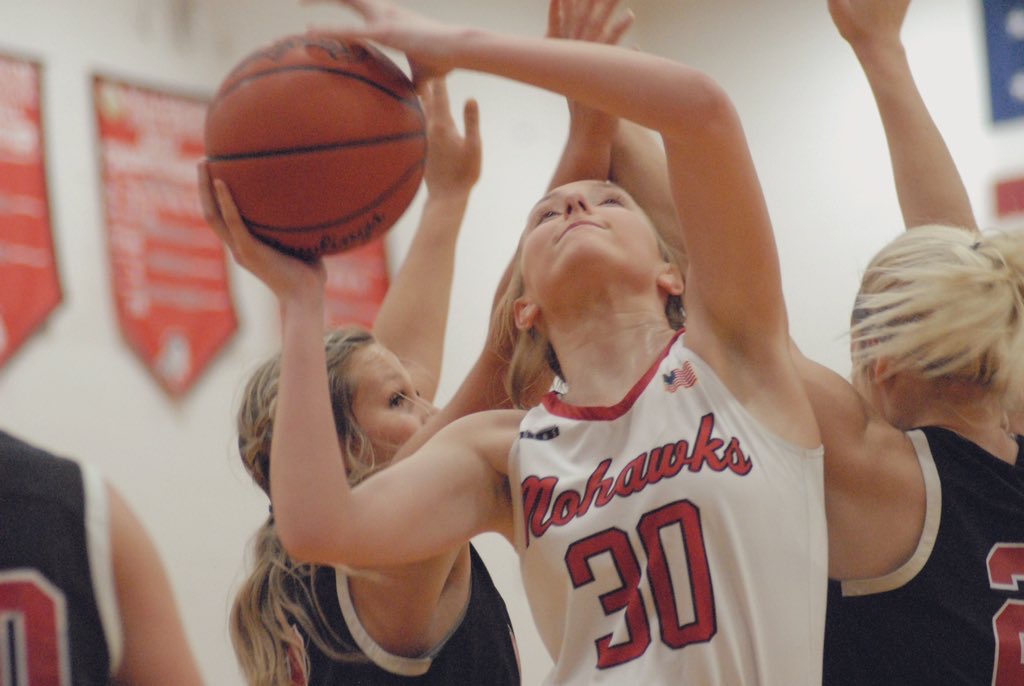 The Mohawks (9-5) have won four out of their last five and snapped the Arrows' eight-game winning streak.
"She's like the stability that we need out there sometimes," Madison assistant coach Tommy McGuire said of Campbell, who scored all of her 11 points in the first half. "She does it all too. If our guards are struggling a little bit, she will bring the ball up."
Madison led 11-6 after one quarter and 27-24 at the halftime break, and McGuire said it was a matter of staying true to the scouting report the rest of the way.
"I feel like we've played against those same group of girls over there for years," McGuire said of Preble Shawnee's three leading scorers and seniors Liv Thompson, Campbell Jewell and Harlee Howard.
Thompson scored a team-high 14 points for the Arrows (12-4), who pulled it to within a point at 27-26 on one of her buckets with 4:10 left in the third quarter.
Thompson later hit a 3-pointer to cut the Mohawk advantage to 38-34 with 5 minutes left to play. But Wells dominated the paint down the stretch, and Madison's 10-2 run in the final four minutes secured it.
"We try to funnel everything into Kylie," McGuire said. "We trusted that she would be there when she needed to be, and she was. That was a total team effort in just trusting the game plan and sticking with it."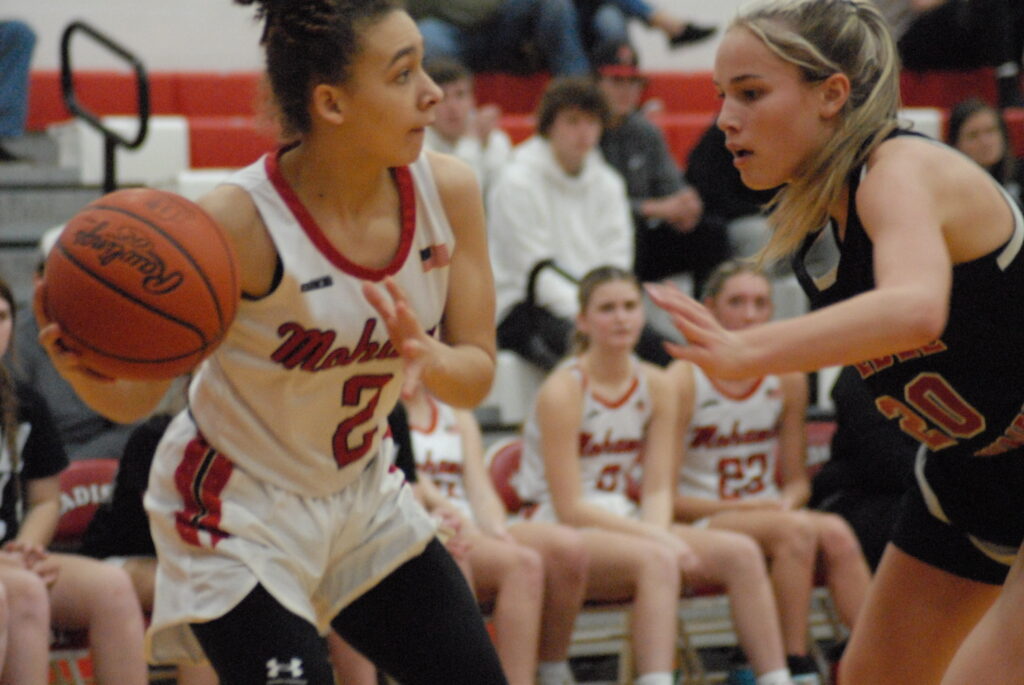 THE TAKEAWAY
McGuire said he's fortunate to have a deep bench to rely on when the Mohawks need it the most.
"When the game gets close, we can play eight or nine people," he said. "That's where we can really wear some people out."
Emily Webb had eight points for Madison, while senior Megan Phelps and junior Riley Cockerham each had six.
UP NEXT
Madison hosts Brookville on Thursday. Preble Shawnee travels to Versailles on Tuesday and then hosts Newton on Thursday.