FAIRFIELD — The No. 11 seed Lakota West Firebirds fell to No. 7 Mason 59-46 in Division I tournament action on Friday night at Fairfield High School.
The Firebirds finished their hard-fought season with a 16-9 record.
Lakota West got behind early in the first quarter and spent the rest of the game trying to play catch-up. Although they came within six points with just under four minutes to play, the Firebirds were unable to close the gap.
The Comets added to their lead in the final minutes and eventually closed out the game.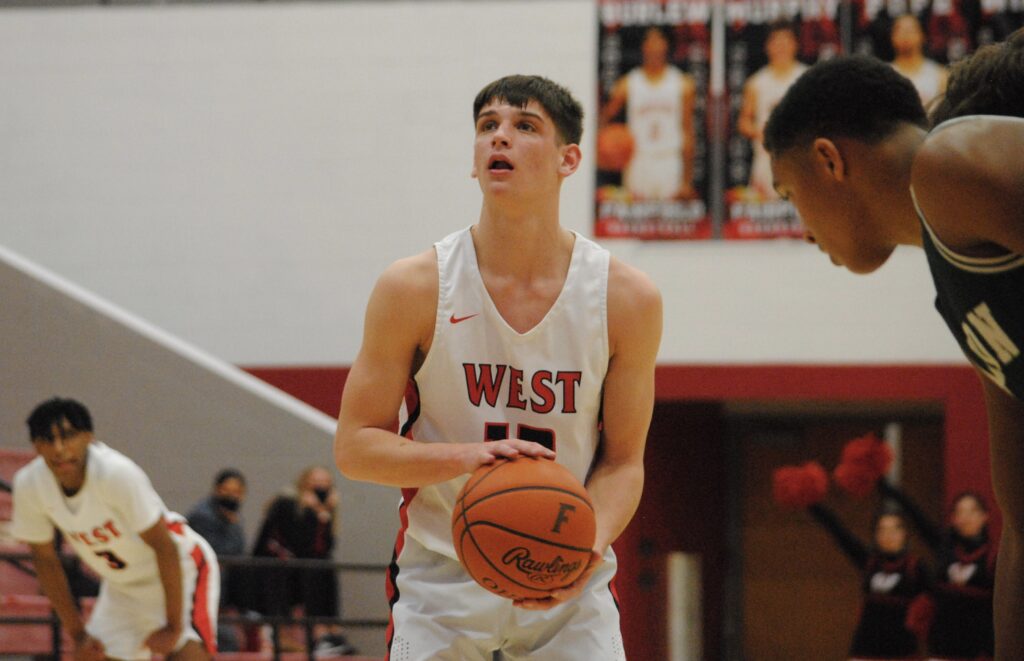 Lakota West coach Jim Leon said that while his squad dug themselves a hole early, Mason came in ready to play and never gave up the fight.
"Give them all the credit," Leon said. "Coach Richards did a great job preparing them. They've got some tough kids, and they're just relentless."
A bright spot for the Firebirds was senior Kelvin Turner, who finished with 25 points. Turner said in order to beat a team like Mason, the Firebirds needed everyone at the top of their game.
"We needed everybody to have their best game today," Turner said. "But, that didn't happen. I mean not everybody can have their best game everyday." 
The Comets, however, did appear to be having one of their best games. They jumped out in front of Lakota West early in the first quarter and managed to gain an 11-point lead before the Firebirds called a time out to regroup and slow Mason's momentum.
The timeout appeared to help the Firebirds refocus as they found a way to climb back into the game, heading into halftime down just 27-25.
But that would be as close as Lakota West would get. Throughout the second half, the Firebirds could never get over the hump to take a lead.
Although they didn't go as far as they hoped, there is a sense of optimism around the future of Lakota West Firebirds basketball.
"If this group stays together, they're going to be a hell of a team down the road," said senior Brady Weber, who finished with 7 points. "It's a bright future for sure."
Leon echoed Weber's comments when asked about the team's outlook going forward.
"West basketball is back," Leon said. "And that was my goal — three years to get us back where we can compete in the GMC. And we did that.
"Last year we got to districts, so I just feel like the program is definitely in the right direction and we're excited."
Mason 14 13 11 21 — 59
Lakota West 9 16 8 13 — 46
Mason (18-5) — Killens 5-11 3-4 14, Jordan 5-8 0-0 12, Molnar 1-3 0-0 2, Morton 5-9 3-4 13, Smith 4-8 0-0 10, Johnson 4-6 0-0 8.
Lakota West (16-9) — Turner 8-15 2-2 25, Dudukovich 2-7 2-2 7, Weber 2-4 0-1 6, Layfield 2-4 0-0 4, Minnich 2-2 0-0 4.
3-Point Goals — Mason: Killens 1, Jordan 2, Smith 2; Lakota West: Turner 7, Dudukovich 1, Weber 2.