MIDDLETOWN — As the press pool left Middletown coach Don Simpson's office, Simpson glanced at the game stats and muttered to no one in particular, "311 rushing yards."
Those 311 rushing yards led the Hamilton Big Blue to their fifth Butler Bowl win in a row with a 41-24 victory on Middletown's Senior Night.
Kaleb Johnson paced Big Blue with 229 rushing yards and four touchdowns, but it was the ferocity Johnson ran with late in the game that was a haymaker the beleaguered Middie defense couldn't withstand.
"Last year I had a game-winning touchdown," Johnson said referring to last season's Butler Bowl. "It's just a rivalry. I'm trying to show off. I'm happy is all. I'm proud of my team. I'm proud of my coach."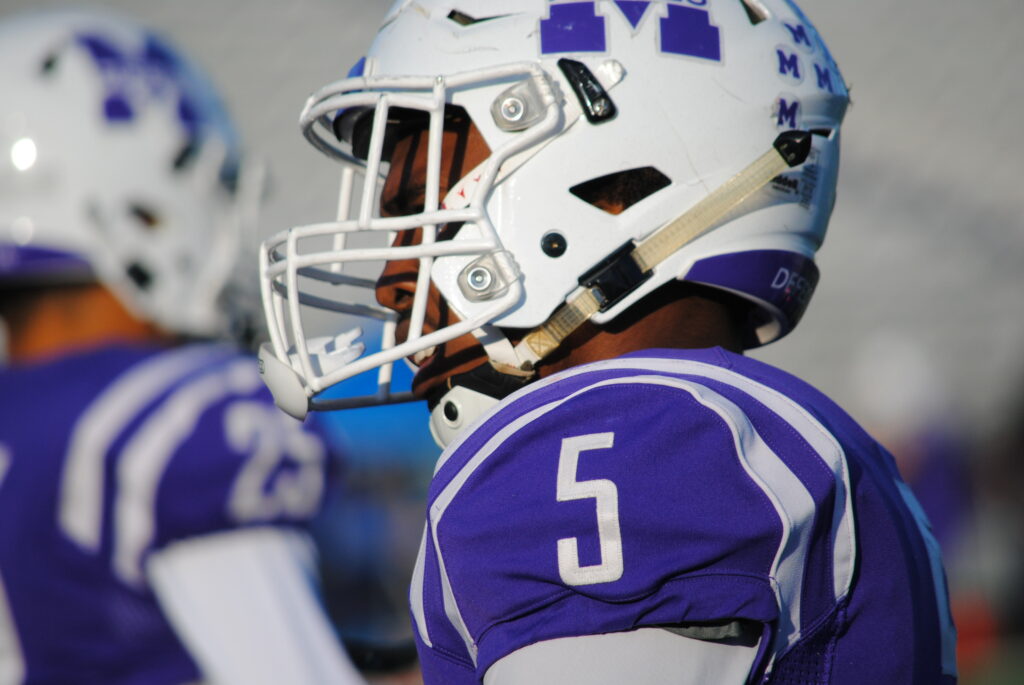 "We try to give Keyshawn (Stephens) the ball a lot and we try to give KJ (Johnson) the ball a lot," Hamilton coach Nate Mahon said. "But tonight coach Stuckert was like just give it to the hot hand and I was like you're tight and we gave it to him (Johnson). KJ was saying keep giving it to me."
Middletown's game-opening series resulted in a tipped Kamari Fuller pass that was intercepted by Kevon Burnett. Hamilton promptly marched down the field and scored on a 22 -yard Quincy Simms-Marshall pass to Jayden Marshall.
Middletown answered back on a 12-yard Josh Bryant touchdown run and a 10-yard Fuller touchdown pass to Au'Braylen Million to take a 14-7 lead.
"We knew it was going to be a dogfight. We knew that we'd have to weather the storm a little — in the first half. And that was the storm," Mahon said. "Those guys came out ready to fight even though Middletown had some guys out, those guys fought. So we had to weather the storm a little bit and I was really impressed we were able to do that. We scored first. They scored and they kinda kept scoring, and getting that score at the end of the half was huge."
That score at the end of the half was a two minute drill run to perfection, culminating in a 7-yard Keyshawn Stephens touchdown run with 9 seconds remaining until intermission to tie the game.
"I did the two minute drill-subbing out personnel," Mahon said. "I probably hadn't done that in awhile. That was pretty cool."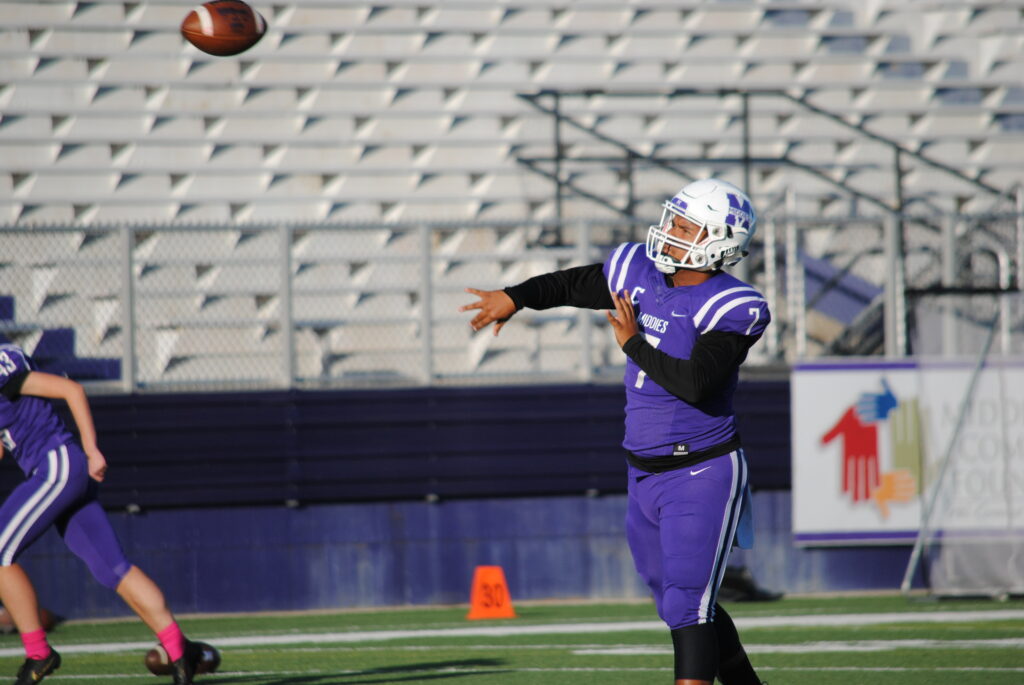 Middletown came into this game struggling to score points, having been shutout a week ago by Sycamore and not reaching double digits in two other contests. Tonight, however, the youth that riddles the Middies' roster showed what may be in store for the future, hanging tough with a Hamilton team that has Week 11 aspirations.
"We came out in the first half and we really executing on offense, and on defense we were playing solid," Simpson said. "Down four starters on our defense tonight. We let one get away from us there right before half. We missed two big opportunities in the first half to actually score touchdowns, wide open guys, and we just missed them. We were feeling confident going into the second half to pull this one out."
The legs of Kaleb Johnson and Keyshawn Stephens zapped any confidence the Middies held going into the third quarter, and while they gave a spirited effort, Hamilton was up to the dogfight Mahon mentioned.
For Hamilton, Simms-Marshall threw for 96 yards and a touchdown, and his counterpart Fuller threw for 201 yards and two touchdowns.
Along with Johnson's 229 rushing yards, Stephens added 89 rushing yards and a touchdown. Bryant led the Middies with 71 rushing yards and a touchdown to go along with 77 receiving yards.
Hamilton improves to 4-4 and 2-4 in conference and will host Sycamore next week. Middletown drops to 1-7 and will travel to Mason next week.
Hamilton 14 7 6 14 — 41
Middletown 14 3 0 7 — 24
First Quarter
HAM — Jayden Marshall 22 YD PASS FROM Quincy Simms-Marshall (KICK)
MID — Josh Bryant 12 YD RUN (Mason Dearth KICK)
MID — Elijah Rockhold 10 YD PASS FROM Kamari Fuller (Mason Dearth KICK)
HAM — Kaleb Johnson 63 YD RUN (KICK)
Second Quarter
MID — Mason Dearth 35 YD FG
HAM — Keyshawn Stephens 7 YD RUN (KICK)
Third Quarter
HAM — Kaleb Johnson 2 YD RUN (KICK FAILED)
Fourth Quarter
HAM — Kaleb Johnson 1 YD RUN (KICK)
MID — Cameron Junior 58 YD PASS FROM Kamari Fuller (Mason Dearth KICK)
HAM — Kaleb Johnson 1 YD RUN (KICK)