FAIRFIELD — With 33 seconds left in the first half, Karlee Mills let fly a long-range 3-pointer that found the bottom of the net to give the Fairfield High girls basketball team a 23-21 advantage heading into the locker room.
The Indians would not give up that lead in beating Greater Miami Conference foe Middletown 54-48 on Wednesday at Fairfield Arena.
Mills, a senior, led all scorers with 29 points on 7-of-16 shooting with four rebounds and six steals.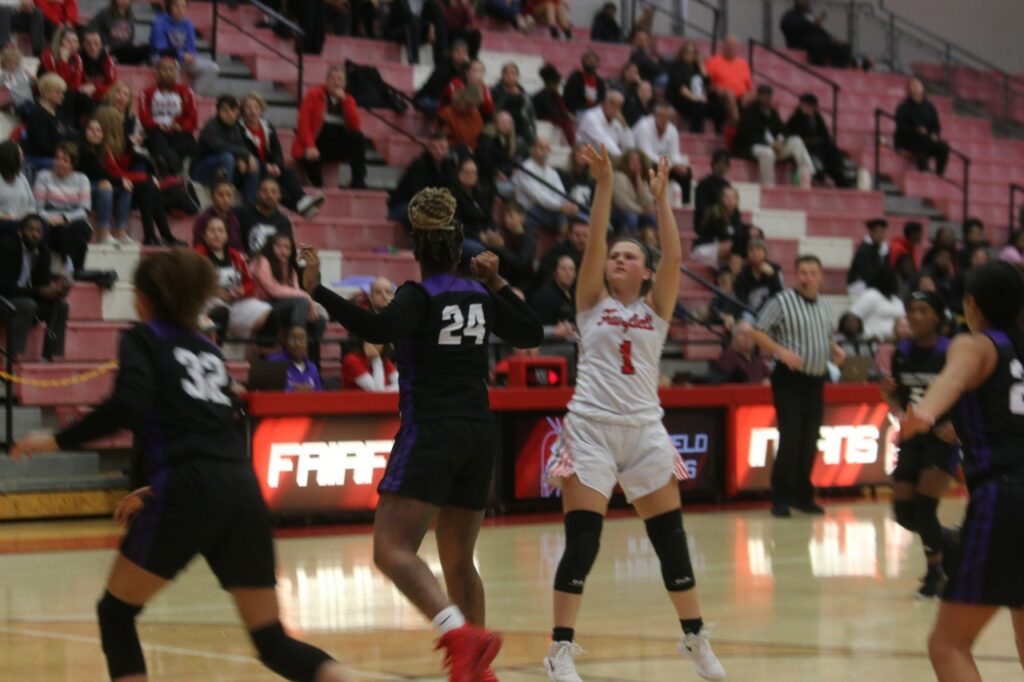 "She did have a good game, and I'm glad to see it too, for confidence-wise," Fairfield coach David Loper said of Mills. "She can knock it down, she can shoot. I'm trying to find time to get her a break, but you know we got to keep her on the floor a lot. But she's going to run some more tomorrow."
Fairfield may have had the lead at halftime, but the Middies led for much of the first half and held a 10-7 advantage after one quarter by taking care of the ball offensively and not giving Fairfield many second chance scoring opportunities.
Once Mills hit that dagger at the end of the second quarter, though, the Middies' failure to close out a quarter was beginning to show. With an already shortened bench due to two injuries, Middletown could ill afford to allow leads to slip away.
"We got to learn how to close games out, and that's a big part of it right now is closing quarters and finishing games, but we're going to get there," Middletown coach Russ Banks said. "I'm positive in this group. They do what I ask them to do for the most part. Disappointing loss, but we're going to be alright."
After a sluggish first quarter start, the Indians opened and closed the second quarter on two separate 5-0 runs to take command into the second half.
"Opening day and maybe we had some jitters," Loper said. "There are some kids that haven't played in a lot of varsity experience, but we found a way to grind. Good teams find ways to win and it's a work in progress.
"I'm proud of them," Loper added. "There's a lot of things we need to work on is what Coach Mac and Coach Angie said. The seniors I have this year I like a lot. There's three of them that have a lot of experience, and the others are kind of filling in and they're doing a good job."
Tori Williams added nine points and nine rebounds to go along with four blocks and added with Mills are two of the three seniors Loper was referring to.
Middletown never gave in after relinquishing its lead, however, and drew to within two points at 42-40 on a Samill Calhoun longball with just under three minutes remaining. But another Mills three pointer two minutes later gave Fairfield a 49-44 advantage with 26 seconds left.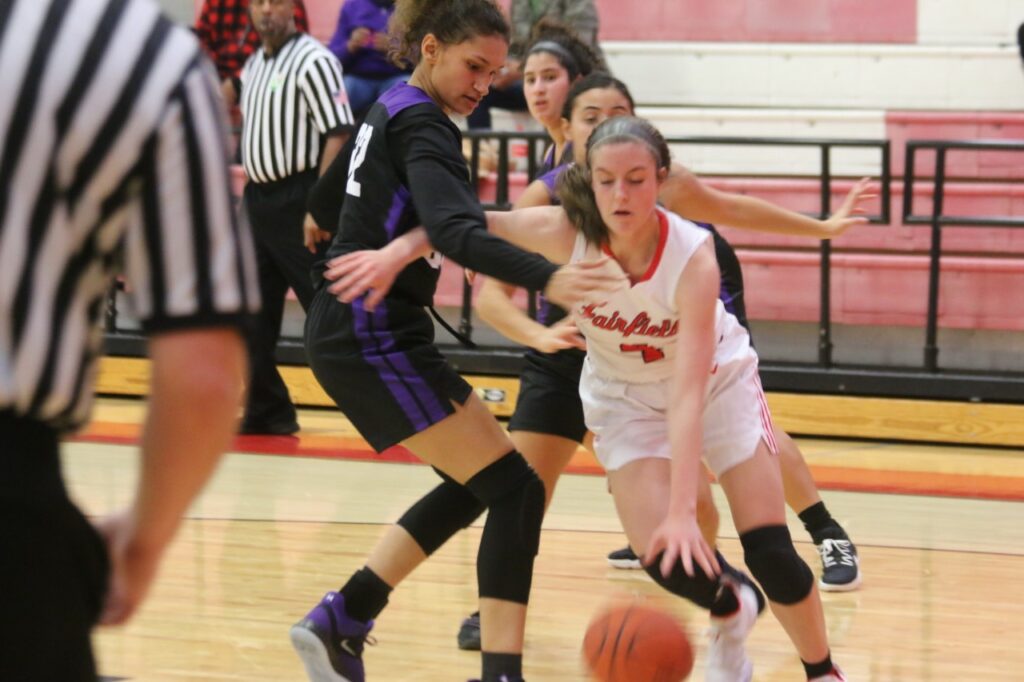 "It's the little things in the end that cost us the game — just the little details at the end of the fourth quarter, end of the second half," Banks said. "Just the little things that we didn't capitalize on.
"But credit Fairfield," Banks added. "Fairfield kept battling back and fighting and we didn't. We're going to lick our wounds and go back to work tomorrow."
The Middies had three players in double digits in scoring led by Olivia Wells and Aryanna Ingram with 12 apiece. Wells added seven rebounds, six assists and three blocks. Calhoun added 11 points on 3-of-6 shooting from behind the arc with six rebounds and four assists.
Fairfield (2-1, 1-0 GMC) hosts Sycamore on Saturday at 1:45 p.m., and Middletown (1-2, 0-1 GMC) welcomes Oak Hills on Saturday at 1:45 p.m. as well.