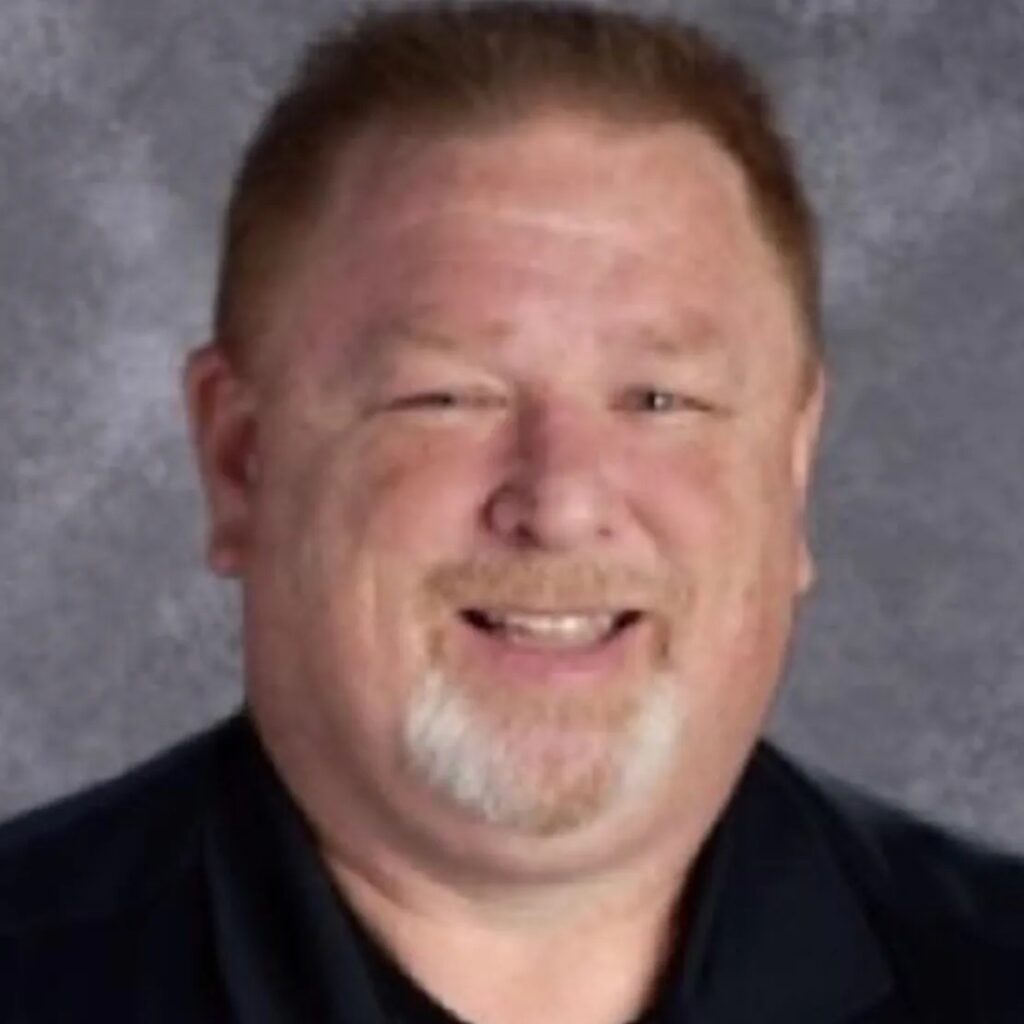 FAIRFIELD TWP. — Cincinnati Christian Schools bowling coach Ken Peters received the exciting news from home on Thursday.
One of his bowlers had just qualified for an individual berth to the Division II state championships.
"This is so neat," Peters said the same day. "They've all worked extremely hard to get to this point. All of them were optimistic that they could achieve pretty much anything."
CCS sophomore Crystal Wilson took advantage of the momentum from impressive team performances by both the Cougars' boys and girls squads this season. She bowled a three-game series score of 622 for third overall at districts, advancing her to next weekend's state tournament in Columbus.
The boys team had a stellar outing at sectionals, though missed out on reaching districts. The girls did reach Thursday's district tournament, but five pins separated them from a team trip to state.
Factoring this as one of the best bowling seasons at CCS to date, and adding in Wilson's upcoming trip to Columbus, Peters said it's personally been rewarding to witness and has meant a lot to him.
"It has recently shed some positive light for me," he said.
Peters was diagnosed with stage 4 pancreatic cancer over the Christmas holiday.
"The way the program has evolved all the way through to today, this season just doesn't happen overnight," said Peters, 54. "Our bowlers deserve to be in this sort of situation. They've earned it. I'm just so happy for our teams, our players, our coaches and everyone involved.
"This isn't just focused on me," added Peters, who was named Miami Valley Conference boys and girls Coach of the Year. "This has to be all about them."
ROLLING FROM THE START
Peters, a health and physical education teacher at CCS since 2009, admitted he didn't know a single thing about the game of bowling. It wasn't a sport at CCS when Peters began teaching there.
"I had the slightest clue about the ins and outs," Peters said of the sport. "So I did a little research here and there regarding the game and all that type of stuff."
Cincinnati Christian Schools athletic director Steve Gillens, along with Peters, put their collective minds together during a time period within the 2009-2010 school year. The two saw an evolving interest and an opportunity to instill a bowling program at CSS.
The process to bring it there started.
"Steve got the ball rolling — no pun intended — and then one thing led to another," Peters recalled. "Here I am coaching the bowling teams."
Peters said while the game of bowling typically never involves coaches doing all the "screaming and yelling, say, like football does," he has found that the chance to coach the student athletes from the start has been gratifying.
"These last few years they've seemed to be focused extremely well," Peters said. "They have always been focusing on getting to the end of the season where they're playing at their best. That sort of has to do with the way we set up our program.
"But truthfully, I didn't envision bowling here getting to where it is today."
But it has.
UNDERSTANDING THE GAME
Peters said he doesn't look at the game of bowling as a hard sport, per say.
But he did note that "the competition level is the thing that can test a student athlete's willingness to want to get better at it."
Peters recalled a situation a couple of years ago between himself and another bowler which backed up that logic.
"If they wanted to play, you had to be there. It's a simple formula," Peters said. "I wanted to hold them accountable, just as if they were playing any other sport. I can recall one bowler walking in late to a match about five years ago. I looked at him and said, 'You know what this means, right?' And he looked back at me and said, 'Yeah. I'm in trouble.' I went on to say, 'OK.' And that was it. He knew what was expected. There was no arguing and fussing.
"Right there, that encounter with that bowler told me, 'Wow. These kids are getting it,'" Peters added. "That was five years ago. It was nice to see a young man gauge in his mind that he has a responsibility to his team, to himself as a bowler and to his coaches.
"I didn't need it, he didn't need it. Not on their ears," Peters continued. "No screaming and yelling, and we moved forward. It was a watershed moment. We've been fine ever since."
Gillen piggybacked off that notion and said the program wouldn't be where it is at today without Peters.
"It's been amazing to see where things have gotten regarding our bowling program," Gillens said. "There's no one else for this job more than Coach Peters."
Added his daughter Sarah, "It's been cool to see how effective and successful he's made the program."
But Peters will send the credit elsewhere.
"Without the help of my assistant coaches, oh my gosh," Peters said. "They've helped us get things here."
Those assistant coaches are Rick Baker and Charles Carney. Peters said they've been there to lead the bowling program while he has undergone treatment and therapy. Madison Brockman, a former bowler at CCS, has also been a key help, Gillens said.
"They do most of the coaching aspects. I've learned everything from them. They've taught me a lot," Peters noted. "I learned how to coach by listening to them the best that I could.
"And seeing what the kids are doing today, it's definitely shown."
A STELLAR SEASON
The theme this season has specifically been shown through the Cougars' perseverance, Peters said.
"Every year, God has given us a motto," he said. "It's about us. It's not about an individual. It's about us. We've done the best we can do because of how hard we've worked. And that's come through this season. We've done that.
"It's any bowler, any time. It could be any bowler any day of the week — except Sundays," Peters continued. "We have bowlers that are so dedicated, and they get it. They really get it. They enjoy their time on the lanes and they enjoy each other. They love God and they focus on Him also."
The boys and girls squads each captured their respective conference titles this season.
Receiving accolades on the boys side is Collin Fritz, who was named Miami Valley Conference's Bowler of the Year. Multiple school records that were initially set by Brockman were broken. Wilson's three-game series score was one of them.
"Everyone has played a part this season. Everyone has, "Peters said. "This is about our student athletes, our bowlers. We never focus on an individual. It's always about what we're doing as a group. And they've shown that.
"I really like the camaraderie that our team has put together," Peters added. "They've taken time every year to bring people along and enjoy it. It's been a great season because they make it a great season. They go out of their way to get along. And to me, that's a big deal."
"The competitiveness is there from everyone, and the passion is there," Gillens chimed in. "Ken has been the right guy for the job and for these kids. And now here we are with a girl going to state and a team missing it by five pins."
BENEFIT FOR A CAUSE
The Cincinnati Christian Schools community is looking to rally around Coach Peters and his family this weekend.
The school will be holding a benefit for Peters on Saturday, Feb. 23 from 10 a.m. to 1 p.m. at Gilmore Bowling Lanes located at 5595 Dixie Highway in Fairfield.
"I can't even describe it. The outpouring of love towards me because of my situation has been overwhelming," Peters said.
The cost is $10 per person at the door and will include bowling, food and great fellowship. All proceeds will go towards medical expenses for the Peters Family, and donations will be accepted.
More information is posted on the event Facebook page HERE.