There's no question — 2020 hasn't been the kindest to all of mankind. But as the saying goes: "In tough situations, the tough conquers."
And Kenny Brunner will continue to conquer his way, as he enters the Jay Morrison NFL Picks League playoffs.
Here's an in-depth look at a leisurely approach to Week 15: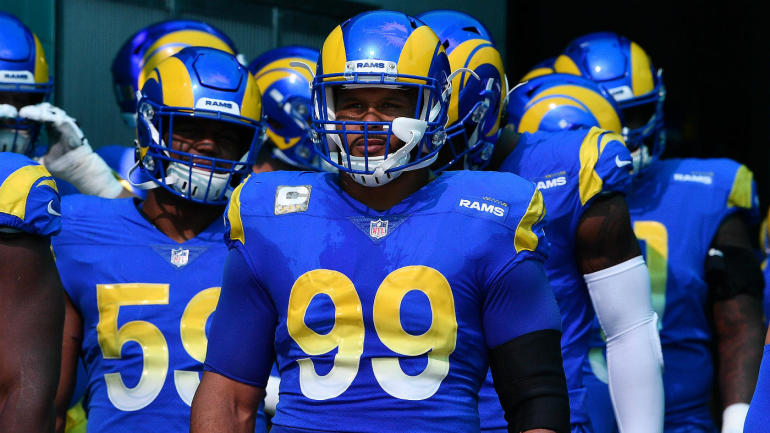 Chargers (4-9) at Raiders (7-6) | LV -3.5 | The Chargers have had a hard time finding their identity this season, especially after their 45-0 blanking to a sub-par New England team in Week 13. The thing here is, Las Vegas is playing better than LAC. With this being a division contest, staying in the lower tier would be wise. If I'd have to pick a winner, I'd go with the Raiders. But, who knows. Low-tier pick all day. — Las Vegas 23, Los Angeles 21
Bills (10-3) at Broncos (5-8) | BUF -4.5 | The Bills have won 3 in a row. The Allen-Diggs connection is starting to become one of the best in the NFL at the moment. Buffalo has also covered the last 5 spreads in a row they have been favored. The Bills are a mid-tier pick here. — Buffalo 24, Denver 14
Panthers (4-9) at Packers (10-3) | GB -9.5 | The Packers are vying with the Saints for the top spot in the NFC. There should be no reason to believe the Packers will lose this game. Green Bay is a high tier pick in this instance. — Green Bay 34, Carolina 20
Bears (6-7) at Vikings (6-7) | MIN -3.5 | You'd be shooting yourself in the foot if you'd think that one team is playing better than the other. Because, honestly, neither team is. Literally the only reason Minnesota is favored is because they're at home. And that's the exact reason why the Vikings will win this slugfest. Minnesota a low-tier pick. — Minnesota 41, Chicago 38
Lions (5-8) at Titans (9-4) | TEN -10.5 | Tennessee fell to a solid Cleveland team. So nothing can be taken out of context with that loss. The Titans won't be fazed here, as they take care of business at home. Tennessee is a mid-to-high pick here. — Tennessee 27, Detroit 13
Texans (4-9) at Colts (9-4) | IND -6.5 | Hey, the Colts are a solid team. Indy beat Houston two weeks ago, and the Colts will do it again, this time at home. Same score as the first meeting, and Indy should stand at a mid-low tier pick. — Indianapolis 26, Houston 20
Jaguars (1-12) at Ravens (8-5) | BAL -12.5 | Come on. For real? Baltimore is at least a 14-point pick. — Baltimore 41, Jacksonville 9
Patriots (6-7) at Dolphins (8-5) | MIA -2.5 | It feels strange betting against the Patriots. But this week, you have to. Miami played well against a solid Kansas City team this past week in a loss. No shame in that. Despite New England handing the Dolphins a season-opening loss, things are looking different down south. Dolphins are a low-tier pick in this instance. — Miami 19, New England 14
49ers (5-8) at Cowboys (4-9) | SF -2.5 | San Francisco takes aim at another NFC East squad that has been searching for consistent answers. Low-tier the heck out of this one. In fact, pick either team and toss a 1 on it. Because I have no f****** clue who will win this one. — San Francisco (No Clue), Dallas (No Clue)
Seahawks (9-4) at Football Team (6-7) | SEA -5.5 | While the Football Team has been looking like a better football team the last several weeks, the squad from DC will only go as far as their quarterback will take them. The best chance for Washington to hang with Seattle is if Alex Smith plays. Washington's stellar defense keeps things interesting in this one, but Seattle pulls it out. This one is a mid-to-low tier pick regardless. Either way, for me, "Go Redsk…." — Seattle 23, Washington 13
Buccaneers (8-5) at Falcons (4-9) | TB -5.5 | Division-rival games are hard to pick. This one is no different. I like the Buccaneers simply because they're 4-2 on the road, while the Falcons blow at home (2-5). The Buccaneers look like a decent mid-tier pick. — Tampa Bay 27, Atlanta 23
Jets (0-13) at Rams (9-4) | LAR -16.5 | Why analyze? This is your 16er. — Rams 38, Jets 10
Eagles (4-8-1) at Cardinals (7-6) | ARI -6.5 | The Cardinals are just the better team all-around in this contest. The Eagles haven't found an identity, while Arizona is known for putting up some decent point totals. Cardinals roll to an easy win, making them a mid-to-high tier pick. — Arizona 32, Philadelphia 18
Chiefs (12-1) at Saints (10-3) | KC -3.5 | This one has playoff-type atmosphere written all over it. I, too, like Kansas City in this one. But I think you can give yourself some wiggle room with a 3 or 4 and not feel too stressed if the Saints come out slinging. Keep in mind, New Orleans wants a piece of that NFC first-round bye, too.— Kansas City 31, New Orleans 21
Browns (9-4) at Giants (5-8) | CLE -3.5 | The Browns are a good team, man. Digging the way they're playing as of late. I'd go Cleveland all day long against an NFC East team. Though keep the Browns at a mid-to-low tier pick for safety purposes. — Browns 35, Giants 21
Steelers (11-2) at Bengals (2-10-1) | PIT -12.5 | A primetime game for Cincinnati? Steelers losing two in a row? I wouldn't want to be the Bengals on Monday Night. High tier. No brainer. — Pittsburgh 31, Cincinnati 13
Good luck, Ken!