This story is part of The Butler County High School Sports Report's "Blast from the Past" feature series.
MONROE — Tim Kellis knew some good things were about to happen. The eighth-year Monroe High School softball coach remembers the season vividly.
After all, he did credit the 2015 Hornets softball team to being the jump start for its string of success. So why wouldn't it feel like yesterday?
"It was team No. 77, the class that got the ball rolling for the current status of Monroe softball," said Kellis, who was in his third year at the helm back then. "As you look down the roster, you see nothing but successful kids in their current life today."
That roster consisted of next to no seniors. Only two to be exact. But it was one of those seniors who packed a leadership-like punch and helped propel a squad to a 21-5 record, as well as its first-ever Southwestern Buckeye League Southwestern Division championship.
"The 2015 season was incredible. I remember having a lot of hope going into that season," recalled then-senior Shelby Horne, who played the role of mentor to a youthful lineup after missing her entire junior year because of a dislocated knee cap.
"We had incoming freshman talent to complement our talented sophomores and juniors," Horne added.
"That season set a standard for future seasons," she continued. "So much progress was made that year, and the bar was raised. Players knew at the start of each new season what the expectations would be. The coaches and team leaders would not settle for anything less."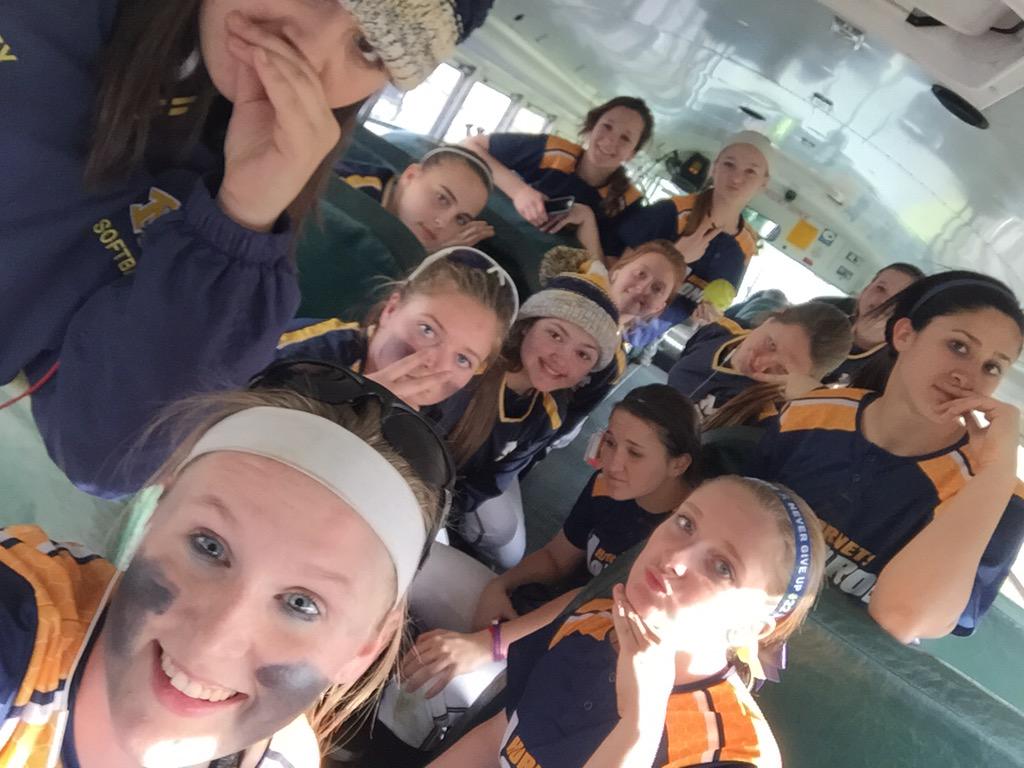 ON THE ROAD
It was a rare trip to Tennessee that, in fact, set the tone and provided a foundation for competitiveness.
"We took our first-ever spring break out of town. We got our tails handed to us," recounted Kellis, whose Hornets suffered 2 of their 5 losses down south.
Monroe, which touted a high-powered offense that scored 10.5 runs a game, fell victim to Alcoa (Tenn.) 14-5 and then to Morristown West (Tenn.) 12-2.
"I think the team found itself after that," Kellis said. "It was an eye-opening experience."
Horne echoed that sentiment, saying the time together outside of the school's environment tested the team's abilities and solidified camaraderie. Playing higher-level competition didn't hurt either.
"The spring break trip did help shape the team," Horne said. "This trip allowed us to see what the team was really made of when playing Division I high school teams.
"The losses down there pushed us to work harder," Horne added. "We didn't want to settle. We wanted to get better as individuals and as a team."
And the Hornets did get better. A lot better.
Following the southern visit, Monroe went on to win 19 out of its next 20 — which included a 16-game winning streak.
"There was a lot of stepping up from the junior class that year after the trip," said Faith Hensley, who led the team in batting average (.529) as a freshman. "We all played together since we were very young, so that kind of helped with the chemistry and making sure that they were comfortable with one another. They did a great job of stepping up and being great leaders. It was remarkable.
"When you add young talent to a mix of great leaders that are already established, players naturally want to create an environment that can help everybody thrive," Hensley added. "The older kids pushed the younger kids, and the younger kids pushed the older kids. For the younger kids, it really created a competitive environment. And great athletes thrive in a competitive environment. We were able to establish that as the season went on."
FIGHTING PAST A RIVAL
What had already been established was Monroe's uphill fight versus league rival Franklin.
Kellis said after the Hornets lost to the Wildcats 3-0 earlier in the season, his squad was hungry and eager to halt a streak of losses against its foe.
Monroe did it in league-title fashion.
"My fondest memory of that team was the win at Franklin," Kellis said. "That game was so intense and so back-and-forth."
The visiting Hornets moved out to a 6-0 lead after two innings. But the Wildcats surged back with a 5-run third inning.
"I do know that whenever we went to Franklin or they came to us, the atmosphere was just electric," Hensley said. "It didn't matter what was happening off the field, we just bonded together in order for us to beat them. They were our biggest rival. And rivalries showed you what you were really made of."
The Hornets never did let the Wildcats pull any closer than that 1-run margin in the third, and they kept a steady lead the rest of the way for a 13-10 victory. The win clinched the SWBL Southwestern title, and Monroe ended up finishing 11-1 in the league.
"Beating Franklin was a hump we had to get over," Kellis said.
"When we lose to them, it just didn't settle right with us," added Alexis Arnold, who led the team with 12 home runs as a sophomore. "To have lost 3-0 to them earlier in the season, we knew that was unacceptable. It was just good to live in that moment."
It was no more than two weeks later when the Hornets squared off against Franklin in the sectional finals of the Division II tournament.
"We ended up losing to them, of all teams," Kellis said, noting that his team played out of its element in an 11-9 defeat. "What's crazy is that we ended up battling back. We could have won that game.
"But, I told the girls, 'You never take anything for granted,'" Kellis added. "And what they ended up doing was taking that season-ending loss and turning it into a positive. They wanted to come back the following year and wanted it even more.
"Again, that team set the bar for how this team plays right now," Kellis continued. "I think that's the thing that I'll remember most from that year is how they held a standard that lives on to this day."
BY THE NUMBERS
Sophomore Jillian Taylor (10-1), junior Tarin Yalich (7-2) and sophomore Hunter Salyers (3-1) ruled the pitcher's circle for the Hornets.
Freshman Faith Hensley (45 hits), sophomore Alexis Arnold (44), freshman Ashley McNabb (40), sophomore Sam Key (36) and senior Shelby Horne (36) paced Monroe in hitting.
Mikayla Decker, who is currently an assistant coach, collected 22 hits, scored 16 runs and knocked in 14 RBIs as a freshman.

2015 Record — 21-5, 11-1 SWBL; 2016 Record — 14-7, 9-3 SWBL; 2017 Record — 23-3, 12-0 SWBL; 2018 Record — 18-3, 11-1 SWBL; 2019 Record — 19-4, 11-1 SWBL.
QUOTABLES
"Monroe softball is ranked up there in my top 5 in things that have impacted me," said Hensley, who is now playing softball at Ball State University. "I think mostly because it was the culture. It was about us being together as a family. Nobody was playing for themselves. We were playing for each other. It really showed me how to become a leader and how to become a better player and a better worker. I attribute that to the people who were older than me at that time."
"That team, we all got along well. It was great," Hensley said. "When you get along with your teammates, you work harder for them, you fight harder for them. And that leads to more wins."
"My freshman year, we knew we had the potential," said Arnold, who is playing softball for Mount St. Jospeph. "It was just a matter of pulling the strings altogether. We had the motivation, and we were all fairly close to one another. We also had some upperclassmen who were pretty good at laying the foundation. With a good foundation comes success."
2015 MONROE SOFTBALL ROSTER
Jillian Taylor, SO, P, 2B
Hunter Salyers, SO, P, OF
Ashley McNabb, FR, CF, SS
Shelby Horne, SR, 2B, 1B
Tarin Yalich, JR, P, OF
Bailey Jones, JR, C, OF
Sarah Eschmeyer, SO, C, 2B
Faith Hensley, FR, LF, CF
Deanna Henry, SO, RF, 1B
Alexis Arnold, SO, SS, P
Ally Meyer, SO, OF, 2B
Kylie Wilson, FR
Mackenzie Sawyer, SR
Sam Key, SO, 3B, 1B
Mikayla Decker, FR, 1B, P
Have a Butler County high school "Blast from the Past" feature story idea? Send us an email to info@BCHSSReport.com.