HAMILTON — The Badin High School girls basketball team is on a roll.
The Rams beat Chaminade-Julienne 50-34 on Saturday at Mulcahey Gym, giving Badin six wins out of its last seven contests before tournament play begins next week.
The Rams finished the regular season at 13-9 overall and 6-8 in the Greater Catholic League Co-ed. Badin will face Clinton-Massie on Monday, Feb. 8 at 5 p.m. at Middletown.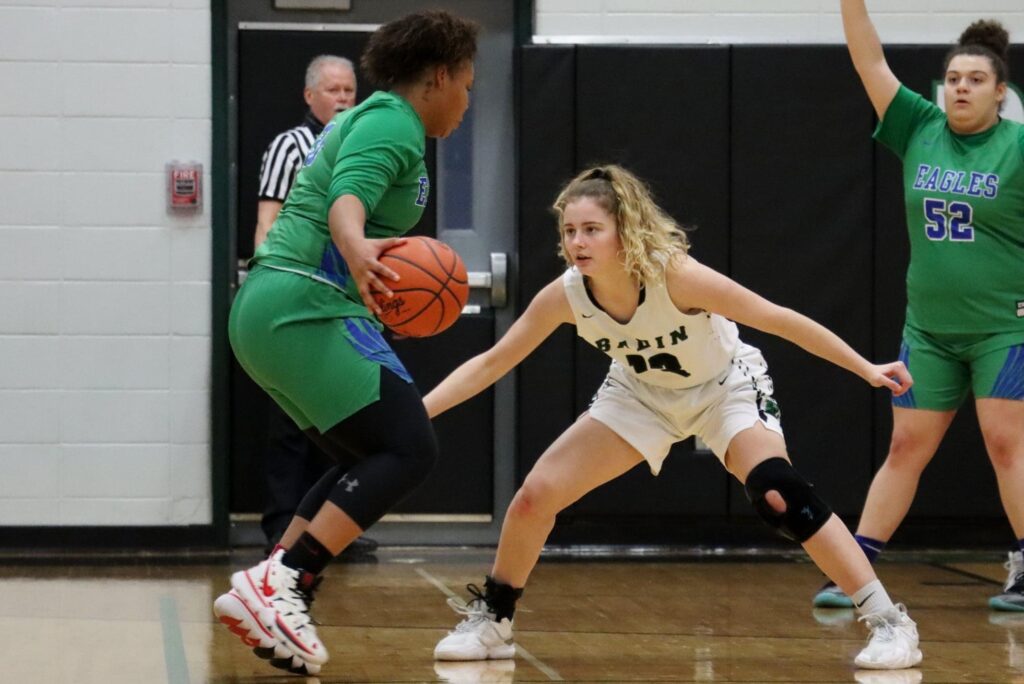 Chaminade Julienne (2-14, 0-9 GCL Co-ed) lost its ninth game in a row. The injury bug has hit the Eagles hard, as they lost three all-conference starters at the beginning of the season — as well as other key contributors — according to CJ coach Randy Duff.
"It's been a perfect storm," said Duff, who will be retiring at the end of this season.
The Rams opened things up with a 9-1 run that was sparked by senior guard Lizzie Meyer. Meyer hit two 3-pointers to give her team the early lead. Rams forward Lauren Grawe added a 3 of her own to extend the lead.
Chaminade Julienne gained a slight edge of momentum after a Jasmine Smith trey got the Eagles to within five points with 3:02 left in the opening quarter. But Rams junior guard Ella Mangino answered back with a triple to push the Badin advantage to 12-6.
Badin's defense limited CJ to only eight points in the second quarter, and the Rams led 25-14 at halftime.
Badin began the third quarter by hitting from downtown and outscoring CJ 13-6 for a 41-20 lead. The Rams hit four triples in the quarter, making it 11 from behind the arc for the game.
Meyer led Badin with four 3-pointers, tying Eagles senior forward Aaliah Smith with a game-high 12 points.
"Once I get my shots in there, that's when it gets my confidence up," Meyer said. "That's when my shots continue to fall."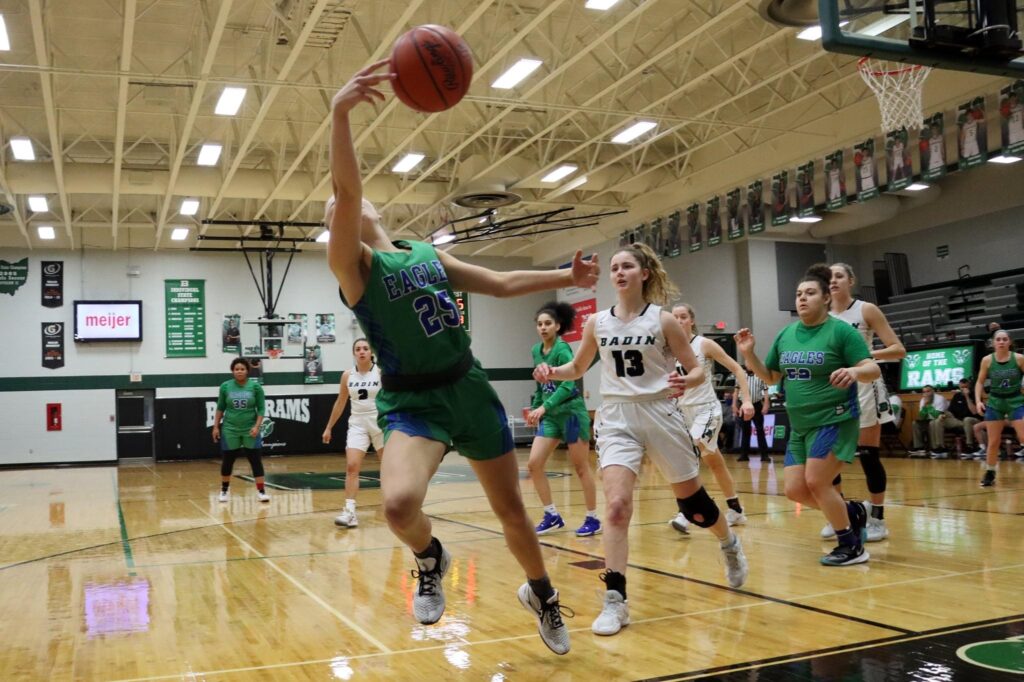 Badin coach Tom Sunderman said he was a little concerned with his team's communication and turnovers in an otherwise convincing victory to close out the regular season.
"I think we played careless today," Sunderman said. "The last two games we had 16 turnovers total against pressure defense, and today we had 21 against a 2-3 defense — so we're just going to have focus more that's all."
The Rams had plenty more to celebrate on Saturday as it was Senior Day. The Rams honored Myer and senior guard Maddie Thompson before the game. The two seniors combined for 17 points in their last game at Mulcahey gym.
"It felt good to come out and get a win — that's all we wanted to do," Meyer said. "Before every game, we always say who we want to win for and today it was for the seniors. Me and Maddie just wanted to win one more time at Badin."